A couple of journalists, and a number of Sevco blogs, are moaning today because Celtic has written to the SPFL and said that if one of the semi-finals is moving to Murrayfield that there should be a fair ballot to determine which one.
Believe it or not – I know most of you agree – this isn't an unfair suggestion or in any way unreasonable, but you would think that it was.
Celtic's suggestion is about looking after their fans. Aberdeen expressed their fury over the current arrangement for that reason and Hearts have lobbied to have their own game moved to Murrayfield with the same motivation.
Celtic is doing no more and no less than those clubs have.
One of those games has to be moved, everyone agrees on that.
Celtic's question is why it automatically has to be ours.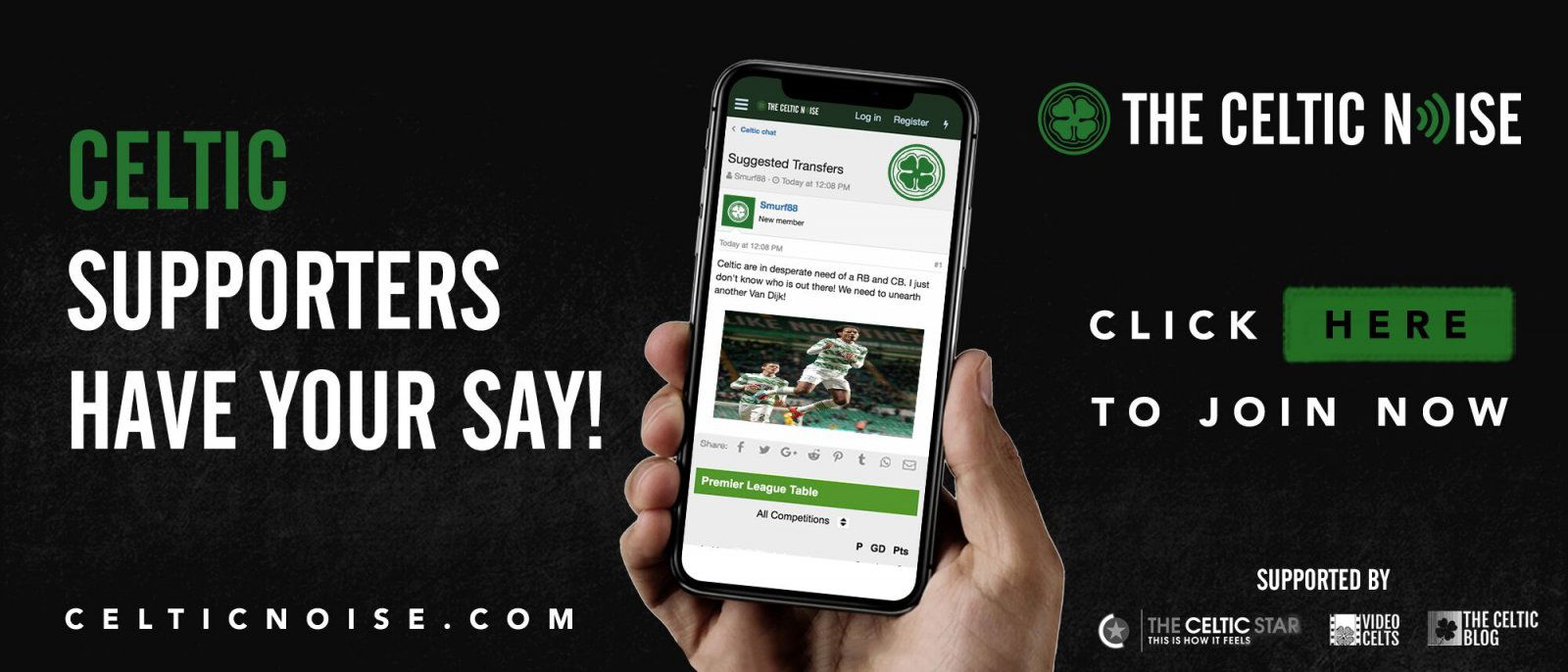 Because Hearts want it that way? That's not how these things are supposed to work. You don't just stamp your feet and get your wish. If this is resolved in a way that protects sporting integrity then Celtic will abide.
But we're not getting shoe-horned to Edinburgh and away from Hampden just because it's what some other folk want. For all we complain about Hampden, we have a 100% win record there under the current manager and I can't help thinking that's part of the reason some folk are so keen to have us play the fixture elsewhere.
We are accused of being unreasonable, as if suggesting basic fairness was somehow a negative. We have not objected to the moving around of the schedule – again – although we have more fans traveling from greater distances than any of the other three clubs, and some of them will have already made their arrangements based on the published schedule.
Are we not entitled – are we the only people not entitled – to comment here? Two of the clubs have been vocal since the decision was made. The third is working away in the background right now to make sure it gets the national stadium, and I know that for a fact.
Celtic is right to speak, and right to demand the bare minimum of fairness. Which is an open draw. A process which puts this in the hands of fate, instead of leaving in the slippery fingers of the people who have screwed this up all the way down the line.
You can discuss this and and all the other stories by signing up at the Celtic Noise forum at the above link. This site is one of the three that has pushed for the forum and we urge all this blog's readers to join it. Show your support for real change in Scottish football, by adding your voice to the debate.