So what went wrong last night?
We were beaten by a better team. Bottom line. It doesn't need to be more complicated than that, because it is no more complicated than that. They are a great side, and they've been honing their talents for a while now, getting better year on year.
Last season they got to the Europa League semi-finals. They came close to getting to the Champions League Groups this time around.
In the opening game they beat the Germans on their own home ground.
They will give us a Hell of a time at Parkhead.
The crazy thing is that we had an excellent first half and we might even have had the match won had Odsonne – who I thought was superb in the first 45 minutes – not strayed just a fraction offside. If we'd been two up at the break the equation of the match would have been turned on its head.
And nobody would have had any complaint about the score.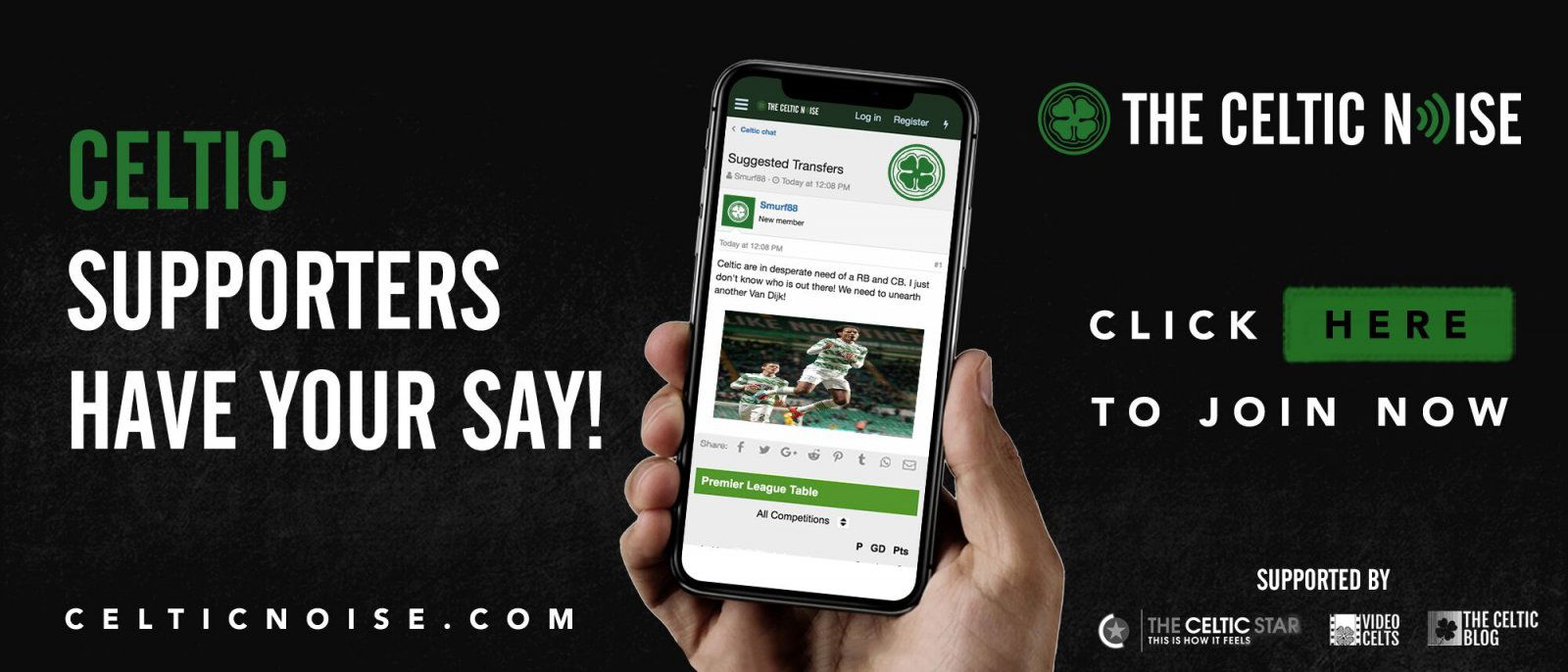 I liked the way we approached the first half. I liked the playing system. Our two up front is something I hope that the manager perseveres with. It gives defenders more to do. The fact teams anticipate our one up front system means that it comes as a surprise to them.
Almost every fan I spoke to yesterday wanted to debate whether we should start with Griffiths or Edouard; no-one predicted that we would go with both of them.
It shook them up, but their manager was smart enough and good enough to alter their tactics at half time, and they looked like a different team after the break.
You can criticise Brendan for not doing the same, but with Brown, Rogic and Ajer all out, and the same limitations in this team that are familiar to all of us, we can make allowances for that.
Are we looking better? Certainly, in that first half we would have blown away any side in the SPL.
If we can maintain that kind of performance over a series of league games we'll be back on top of the table before long.
I am not concerned about last night. A mate of mine said, after the game, that they are the best team will face all season, and he's correct.
I cannot be pissed off with this side because they didn't beat a side this good.
You can discuss this and and all the other stories by signing up at the Celtic Noise forum at the above link. This site is one of the three that has pushed for the forum and we urge all this blog's readers to join it. Show your support for real change in Scottish football, by adding your voice to the debate.