"Sky Pundit Tears Celtic Apart Over Latest Euro Defeat."
So screams one headline, one of many, about how Andy Walker responded to the defeat last night.
It was no different a response than that which we got from Chris Sutton and will undoubtedly hear from Charlie Nicholas and a handful of other ex-Celts, all weighing in with their "thoughts."
Sutton has perhaps most right to his opinion on this; he was part of a team that reached a European final, a more talented team than this which was assembled at a time when you could buy a decent EPL footballer for £6 million.
Now it wouldn't get you a 31 year has-been on the downslope of a career.
Yet even Sutton's team underachieved, and had to be dismantled after setting an appalling Champions League away record which has held us back ever since.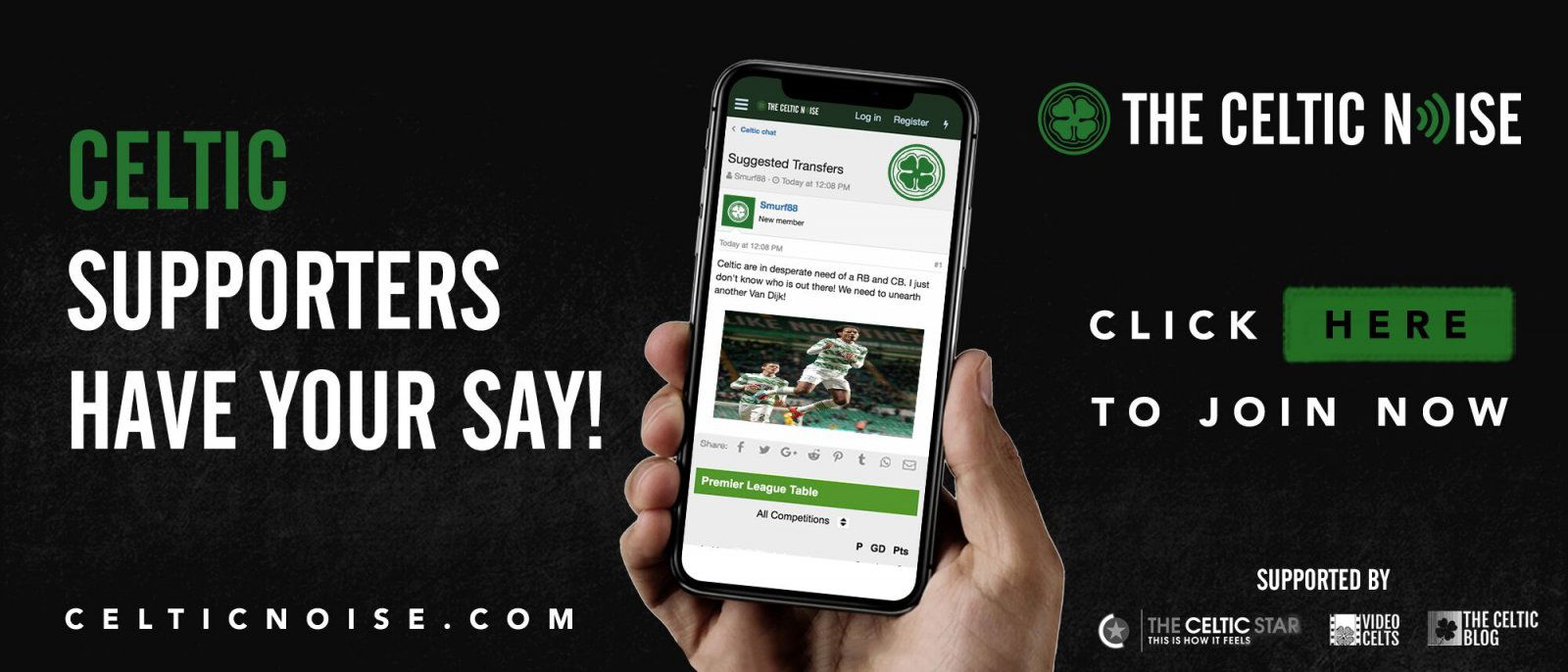 Walker's Celtic sides did exactly nothing in Europe; he was an ordinary player who the collective energy of our club in the Centenary Season made look vastly better than he was.
Nicholas should have been a member of European football's elite, and had he gone to Anfield instead of Arsenal he probably would have been. When the true greats are being honoured every year during the Champions League draws he's not on stage getting an award, he's at home in a housecoat writing his shitty column for The Daily Star.
Sutton wants to be a media shock-jock; that's his own prerogative, but more and more the contrast between him and John Harston, who wants to be a serious pundit and acts like it, casts a bad light on the Englishman. In particular, on their coverage of Celtic, where Big Bad John is measured, calm, thoughtful and, most of all, rational.
When Sutton started rambling last night about how Brendan has already "lost faith" in Benkovic I rolled my eyes in that way I used to reserve only for the likes of Darryl King and Hugh Keevins.
Walker is worse than either of them, of course.
There is something poisonous about his commentary on our club, something that inspires more anger than the other two put together. He is not really a pundit at all; he's the guy they roll out when we're having a bad day so that he can make it worse just by opening his mouth.
He's a professional Celtic hater.
So he ripped apart our performance last night; big deal.
When does he not?
I will be more shocked on the day I see a headline that reads something like, "Ex-Celtic Player Praises Club For Sensational Performance: Says They Will Dominate For Years."
Frankly, I cannot stand the guy. (It shows, right?) Even those Celtic fans who agree with every word that he said will be cursing him out for them.
Because this is what he does.
This is all he does.
And as such it's impossible to take a word he says seriously.
You can discuss this and and all the other stories by signing up at the Celtic Noise forum at the above link. This site is one of the three that has pushed for the forum and we urge all this blog's readers to join it. Show your support for real change in Scottish football, by adding your voice to the debate.