We all hear rumours, don't we?
You know the stuff; "I heard this fae him and her, and they told me too, so it must be true."
And to steal from Quagmire from Family Guy, talking about Saturday Night Live sketches; "Most are terrible, some are OK, but every so often one is so good that it makes up for the rest."
That defines Scottish football's rumour machine and its output very well indeed.
I have heard a few rumours over the past couple of days in reference to the sketch show that is Scotland, albeit only comedic in the tragic sense.
One has come up, in slightly different versions from a few people, some who are usually on the money too.
It's this; the Celtic players are ready to walk out on Alex McLeish.
Not Scotland. Him, just him.
With the final catalyst being that Kieran Tierney told him straight he would not be playing against Portugal.
Now, I am not saying this is true, it's simply what I've heard.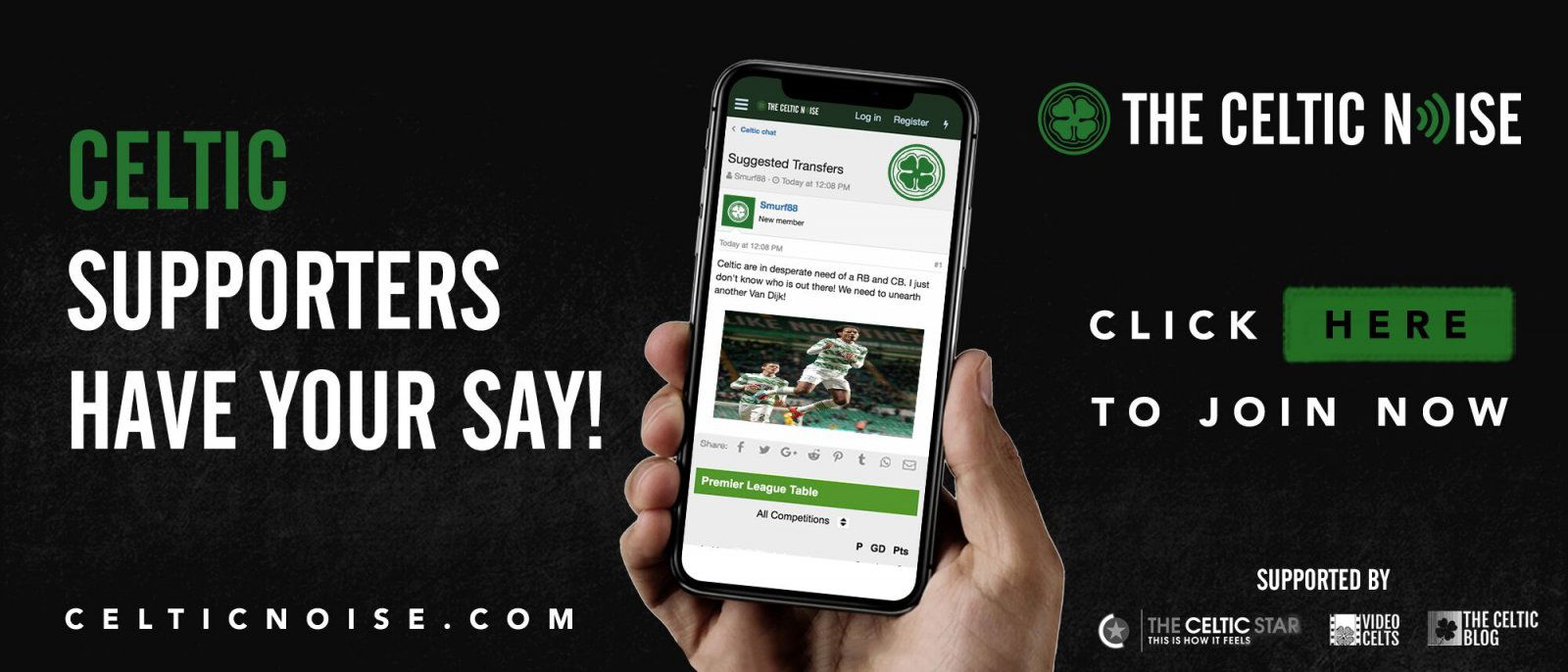 This allegedly followed an altercation between McLeish and KT where McLeish effectively laid the blame for the Israel defeat at his door.
All the versions say the same on this.
Some say there was a "frank exchange of views" and KT questioned a few things, specifically playing him and Robertson, our two best players, out of position.
There was some argument over the tactics, generally, for the game.
Robertson and certain others backed KT.
James McFadden had to drag people apart.
And …  McLeish was accused of not picking Celtic players, Griffiths and Forrest specifically since taking over and favouring, in the dressing room and at training, players either with Sevco, or the now dead Rangers connections.
Now James, myself and others have written about this.
We know rumours should be taken with a pinch of salt.
But when they keep coming up, you must question if there is, at least, some validity in them.
Furthermore, even if none of it s true, the perception of it is enough to cause problems.
Constant stories of disharmony can affect even the strongest squad, and there is enough known about McLeish inspiring doubt that the wilder stories are not unbelievable.
The perfect example of how rumours can affect a dressing room is the constant drip-drip of stories against us, particularly the suggestion that Brendan will leave Celtic for almost any English club. There is some truth in the stories that these clubs would and do want Brendan, and his name will certainly be discussed by these boards, but Brendan wants to be the Celtic manager, and in particular the one who delivers us 10; that's our advantage. It's why we're not badly affected.
But the MSM knows the power those rumours can have, and they fuel disharmony and doubt, especially when things aren't going great.
Imagine how much worse it is within a setup where there isn't universal respect for the manager, and where huge doubts already existed.
When you see the current Scotland debacle these rumours, in which there will be some truth at least, drive a perception, through the fans, the SMSM and the squad, which causes problems. Remember that international football is a different animal; these players only come together a few times a year and it is impossible to know what they are saying in their respective club dressing rooms throughout the rest of the time.
This is why going with someone like McLeish was always a disaster; the perceptions alone are dangerous.
We needed, indeed we still need, a fresh start, a fresh perspective on Scotland, not one of the boys, not a manager favouring certain clubs, someone without the slightest perception of club loyalty, a tactical awareness that's modern, an understanding of our place in international football, knowing our squad's abilities and limitations.
There is a perception, at least, that McLeish's appointment was lacking in all of these areas.
The trouble with perceptions of this sort is that in certain circumstances – and we're ripe for them here – they become a self-fulfilling prophesy. Perception might not be reality, but it has an awfully bad habit of growing into it.
David Campbell is a Celtic and Scotland fan who thinks it's time to pull the plug on Alex McLeish's career life support.
You can discuss this and and all the other stories by signing up at the Celtic Noise forum at the above link. This site is one of the three that has pushed for the forum and we urge all this blog's readers to join it. Show your support for real change in Scottish football, by adding your voice to the debate.