This weekend was a good one for Celtic. The only fly in the ointment was reading Neil Lennon's comments after the game and wondering what in the Hell he was on about. It was like playing against twelve men? Talk of never getting decisions against us?
And you wonder; is this guy for real, or does he just have a short memory?
Neil Lennon knows as well as anyone – better than most in fact – that the idea that "teams get no decisions against the Glasgow clubs" tends to apply to only one of those clubs … and it ain't us. He said this repeatedly as Celtic manager. In fact, he even got touchline bans for saying it. He knows it's true.
What he said at the weekend about getting nothing because it was Celtic is sheer nonsense, even if there had been blatant decisions against his team.
Which there weren't. I actually still don't know what the big controversy was. Lennon clearly saw something that nobody else did. The idea that somehow the referee had a major impact on the game is absolutely ridiculous.
The game went as it did for one reason; Celtic played splendid football.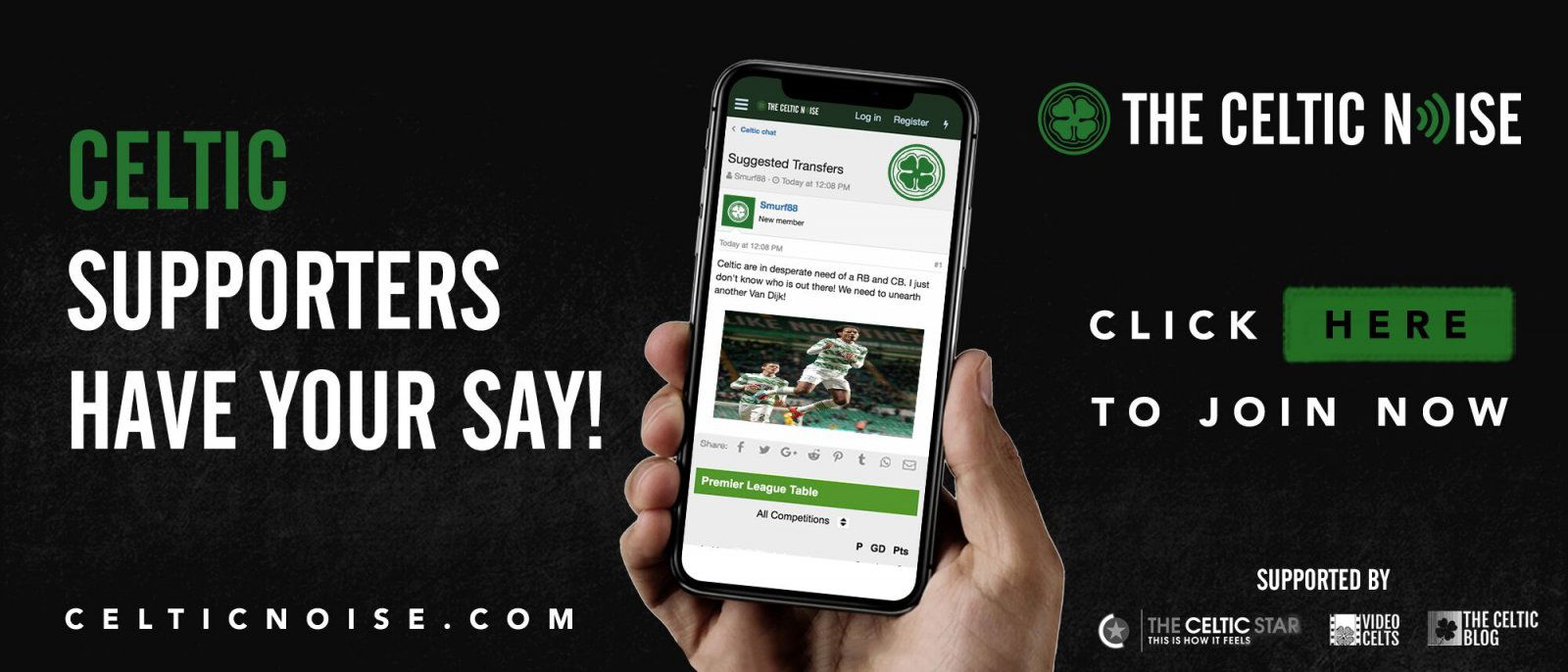 Not only do Lennon's comments appear frankly idiotic, they rob us of the credit that performance deserved. We scored four. We could have scored ten. The ref certainly had no impact on the goals we scored or the five times we hit the woodwork.
He had no influence over the way our players pulled their defence apart in both the first half and the second.
The thing is, Lenny deserves great credit for the way he set his team up and then changed the system. But although they were much more potent in attack after the break they still had no answer for the relentless attacking prowess of our team. Everything about our performance was slick and polished; the movement going forward was excellent and it ripped them apart time and time again. Edouard in particular – who I'll be writing about later – was superb.
Lennon ought to have done what other managers have in the last couple of years when we've produced displays like that, which is give us the credit our football deserved. To retreat into such conspiracy theories and self-pity is not what I want to hear from that man. To refuse to say that we were simply the better team and played them off the park is insulting because it does a tremendous disservice to everyone at Celtic, and even to Lennon's own team.
I expect better from you Neil.
Lenny is passionate about his club, whatever club he happens to be at, but he should have the maturity by now as a manager to see things more clearly. He wasn't beaten by a 12th man. His team were destroyed by a side that is finding itself once more. On form we will dismantle any team in this country.
He brought his team to Celtic Park on the wrong day.
You can discuss this and and all the other stories by signing up at the Celtic Noise forum at the above link. This site is one of the three that has pushed for the forum and we urge all this blog's readers to join it. Show your support for real change in Scottish football, by adding your voice to the debate.