Chris Sutton's column today – which I've already written about – was nonsense in many ways, not least of which was his insistence that Neil Lennon is the perfect candidate to replace Brendan Rodgers if and when Rodgers goes. First, the idea that we should even be discussing this is ridiculous.
Celtic has just gotten past a difficult spell, and Rodgers has said that he does not intend to leave the club any time soon.
To me, that makes it a non-issue.
But the suggestion that the job is Lennon's for the taking is equally stupid.
I know this is a popular view amongst some sections of the Celtic support, but they will never get their wish and nor should they. Not only will it never happen, but I would be strongly opposed to it if it did. Let us have the memories of Neil Lennon we have now and leave it at that.
When I write the words "leave it at that" I am not shutting down the discussion though. I am perfectly content to put my own argument on the record to be debated by whomever wants to, but before I do I should make a few things clear.
I love Neil Lennon. As a man, as a person, he is a role model and a hero of mine. What that man had to put up with was beyond belief. That he stayed strong throughout it is quite amazing. But I have never held the same affection for him as a manager that other people have. Yes, he believes in attacking football and has Hibs playing tremendously well … but that alone is not enough to qualify him for the job at Parkhead.
You know his only managerial qualification for that job?
That he had it already.
Without that, no-one would be seriously entertaining this idea any more than they would be making an argument for appointing Alan Stubbs. Without his experience in the role Lennon would be seen by almost everyone as staggeringly unqualified for the job. You do not go from Bolton to Hibs to Celtic Park, not anymore. Our job requires a proven track record of success, or management at the very highest level. The last manager who made such a journey – from Hibs to West Brom to Celtic – was Tony Mowbray.
We know how that turned out.
We know who the Celtic board replaced Mowbray with.
And that, right there, is the first reason why I find the idea hard to get my head around. I understood giving Neil Lennon the job on an interim basis, until the end of the season. I never understood, and I never agreed with, giving him the job full time. It was a scandalous decision, cheap, underwhelming, it was wholly undeserved and it was incomprehensibly hazardous.
It was a gigantic risk that we ought never to have taken.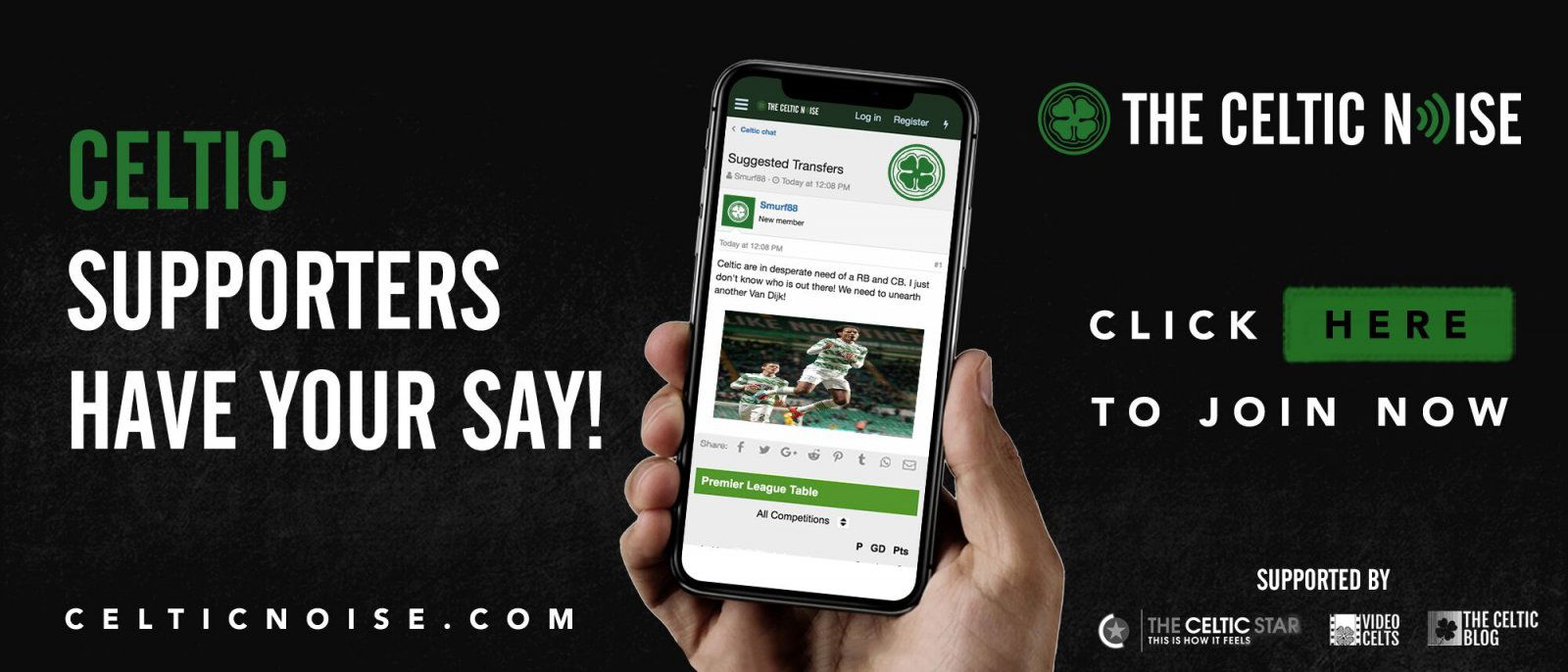 We paid for it in his first full season, as Rangers won another league title. During his four years in charge we also suffered a number of astounding cup defeats, including exits to Ross County and Morton. There was Barcelona … but as fantastic as that result was, we could replay that game 100 times and never get anywhere near it. It cannot be the result that defines an entire managerial career. It has to be put in context with others.
I think he underachieved as Celtic boss, but above and beyond whether you believe that or not the decision to appoint him was a shocker because it was un-necessary. The same argument would have been applied against some of the other options, like the equally inexperienced Henrik Larsson, another name which is lazily thrown about although he is not remotely qualified to do the job. All through that summer it was Larsson's name, along with Lennon's, which got the biggest push.
The so-called "global hunt" for a new boss was a sham.
On top of that, I never got the impression that he considered the job a long-term prospect. Lennon's only public statements on this to back me up. By his own admission, he lost focus on the domestic side of the game. He lost the passion for winning cups and leagues, focussed ever on European football and the club advancing against impossible odds.
And that would happen again. Lennon has a short attention span. That, alone, means it would be a hugely chancy endeavour and not one from which we'd get long term benefits. What's more, people inside Celtic Park are well aware of that, and have been since before he made those remarks. They knew his mind was elsewhere in the last 12 months at the club.
They took full advantage of that fact too, which brings me to sunny point number two; Lennon does not have the best relationship with those who were his bosses.
He worked well with John Park and his scouting department; that cannot be denied. Their team could spot a player, far better, it seems to me, than the current crop can. But the better they worked the less benefit he got from it. He built the team that beat Barcelona and qualified from a Champions League group only to see it sold off before the following season's group matches ever got underway. And that angered him, as it angered all of us.
Even if he had wanted to build a lasting foundation, he does not believe that the opportunity for that exists at Celtic Park under the present "strategy" with its focus on "developing talent" which then gets sold on for a profit, and as the media speculation over Rodgers surrounds his alleged disappointment with said strategy, why does anyone think Lennon would, again, agree to work under it? It doesn't stack up. He knows the restrictions and they are part of why he left in the first place.
There are people inside Celtic who never believed in Neil Lennon as a manager. They had grave doubts about some of his decisions and his choices. They also worried about his conduct. I am not saying they were right or wrong, I'm just saying that those doubts exist. It doesn't matter what we think of that, we're not the ones who would be making the call.
And the truth is that Neil would struggle to get on the shortlist, for that reason and others. Oh it's possible that in order to try and placate angry fans – depending on the manner of Rodgers' departure say – that some of them might see Lennon as an option to do that, but I don't believe that they would be sufficiently influential to carry the day.
We have a top-drawer manager here, and we're paying him the mammoth salary that goes with one. With that kind of package on the table we could attract another top-drawer manager to the club. For us to do less would be an absurdity. Only a comparable name to Brendan's will keep the club on track, and keep the big money flowing from sponsors and commercial partners. The board knows this. That's why there's no going back, even if Lennon wanted to.
Which I am by no means convinced that he would.
Lennon is just not the sort of manager we need to move forward. It is possible that he could leave Hibs for a bigger club, go on there, succeed and be in a better position from which to move back to Celtic, but by then I just don't think he'd be interested in taking it.
I do understand those who would welcome back Neil Lennon as boss; I also disagree with them 100%.
Frankly, although I've written about it, it's a subject that doesn't animate me much.
Because I don't believe it will ever, ever happen.
You can discuss this and and all the other stories by signing up at the Celtic Noise forum at the above link. This site is one of the three that has pushed for the forum and we urge all this blog's readers to join it. Show your support for real change in Scottish football, by adding your voice to the debate.