So that was brutal last night, wasn't it? Hard to watch.
But with our injuries, our fixture schedule and all being what it is, our priorities must be considered. And we know what they are.
They won't be considered though, not by our many, many critics, including Chris Sutton, who has again has taken his chance to say how awful we are, always having in his head who he had around him under Martin O'Neill.
Here's the rub of it; away from home, that team didn't accomplish much either.
He wants to remember that.
The club, manager and of course the fans, those of us who actually understand football that is, take all the things I've mentioned into account.
Now if you feel that we should have been better and want to slaughter us you have that right, Celtic fan or other ise, but I stand by my previous statement; I think it proves your ignorance of football and the position we've found ourselves in.
And unlike most, if not all, of those who are happy to criticise in this situation, I can back up my point.
If you disagree, I am happy to give you the floor.
Chris Sutton said last night that, "Celtic should be competing on all fronts, all the time."
In a fantasy world, where we're able to go to toe to toe with the likes of Barcelona and PSG I'd agree, but I live in the real world where we're an SPL side, financially outgunned and playing against teams where a guy like Steve Maclean gets a start at 36.
But that mentality – that we should compete anyway – is exactly what is wrong with most of the people who comment on Celtic, and I include a lot of our own fans.
Here it is, the unvarnished truth; we are not good enough in European terms, and this includes the Europa League.
Everyone said this was a group we had a chance of getting out of … I agreed and still do.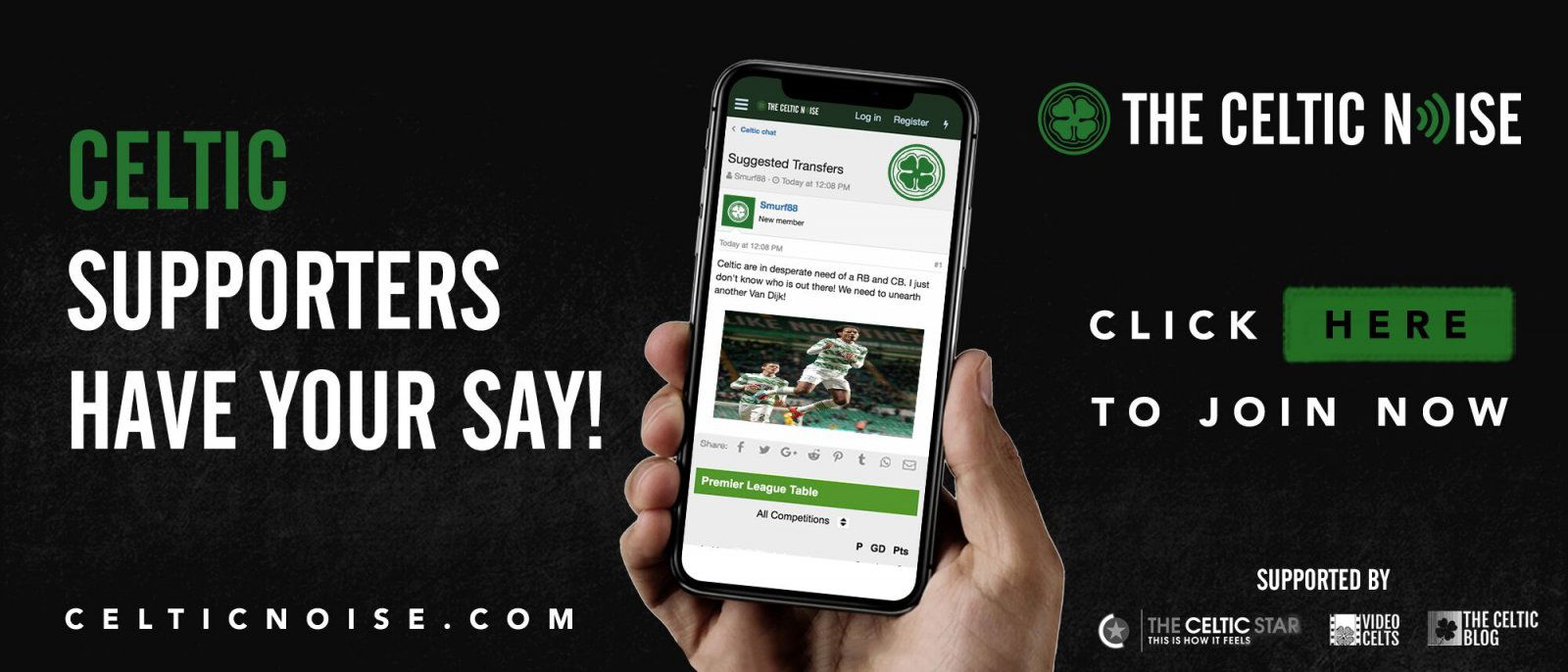 But we cannot compete financially with a team run by Red Bull; it's just a fact, and that on its own would make it difficult for us.
We cannot compete financially with any Bundesliga team's domestic TV money.
This must be considered.
Even our first team would have struggled against them. Salzburg proved that.
Now factor in the team issues.
Captain out. Best playmaker out. Proven goalscorer out. £13m defender forced by injury to be on the bench.
Now there are reasons for all of these – I will address them later – but this must all be considered.
Yet we have, again, Chris Sutton coming out with all this, "I expected more from Celtic in Europe."
I ask this "You expect what? Us winning it? On what basis?"
We cannot compete. Our squad is not good enough. Much was made last night of their average age being roughly what ours is; they play in the top flight of one of the biggest leagues in Europe. Last season, our winger Lewis Morgan was playing in Scotland's second tier. He has a lot to learn. Most of their players are learning in the job up against players like Thomas Muller. Ours are going up against has-beens like Kenny Miller.
It really is that simple.
So why can't we compete? And how do we change it?
To even start we need money, more of it, lots of it, and not just us, all of Scottish football because an even wealthier Celtic would still struggle if we were going up against the permanently weak SPL level of opposition week in week out, and the truth is that Celtic and Scottish football have been undersold for years and only now is this beginning to change. Celtic are trying to get ahead of that with the hotel and other marketing ventures. But this times time.
We need better quality players … and we need to be willing to fight to hang onto them, instead of surrendering in front of "better offers." Our club markets itself as a stepping stone; that's part of what has to change. We want to build something, and not just a bank balance.
Look at our team last night; with key players out, look who we had to back them up.
Not bad players, but these guys are not at the continental level.
Above all, we must watch out for our enemies.
We have them and plenty of them. Scottish football does not want us to succeed. At home or in Europe. Maclean's scandalous remarks proved it.
Look at the promotion and support that the Ibrox club have received in this European campaign compared to ours.
It is night and day; every game the media has reported that their opponents have been in crisis.
Every game you'd think from reading the press that we have been in crisis.
It's all about how well they doing and "Isn't this wonderful?" – while we get criticism from every quarter.
And that is bound to take a toll.
In the end, we cannot let last night worry us too much. We know what we have to do, and people at the club are working on putting it right, starting with January.
In the meantime, we have domestic duties to attend to and they do take precedent.
We know how to prioritise, and that's partly what last night's team selection was about. By the end of this season, when last night is just a distant memory, our critics will have to find something positive to say when we secure another bit of history … the treble treble and eight in a row.
David Campbell is an angry Celtic fan today, but not with our team or our manager.
You can discuss this and and all the other stories by signing up at the Celtic Noise forum at the above link. This site is one of the three that has pushed for the forum and we urge all this blog's readers to join it. Show your support for real change in Scottish football, by adding your voice to the debate.