There is a fantastic Twitter account that is really worth following if you don't already; it can be found at @FFBanlist.
It is a running total of the very many products and persons which, at one time or another, have sparked the ire of The Peepul. Up-kept by an unknown Celtic fan (or fans) it trawls their forums for angry exchanges and calls for boycotts.
Some of the stuff that is on that list defies belief.
I check in on it every now and again, and find it absolutely hilarious.
The latest addition comes as no surprise at all; it's the hit television show Peaky Blinders, who have crossed the line into the hate club because the actor Paul Anderson, who plays the crime figure Arthur Shelby, posted an online video tribute to Kieran Tierney.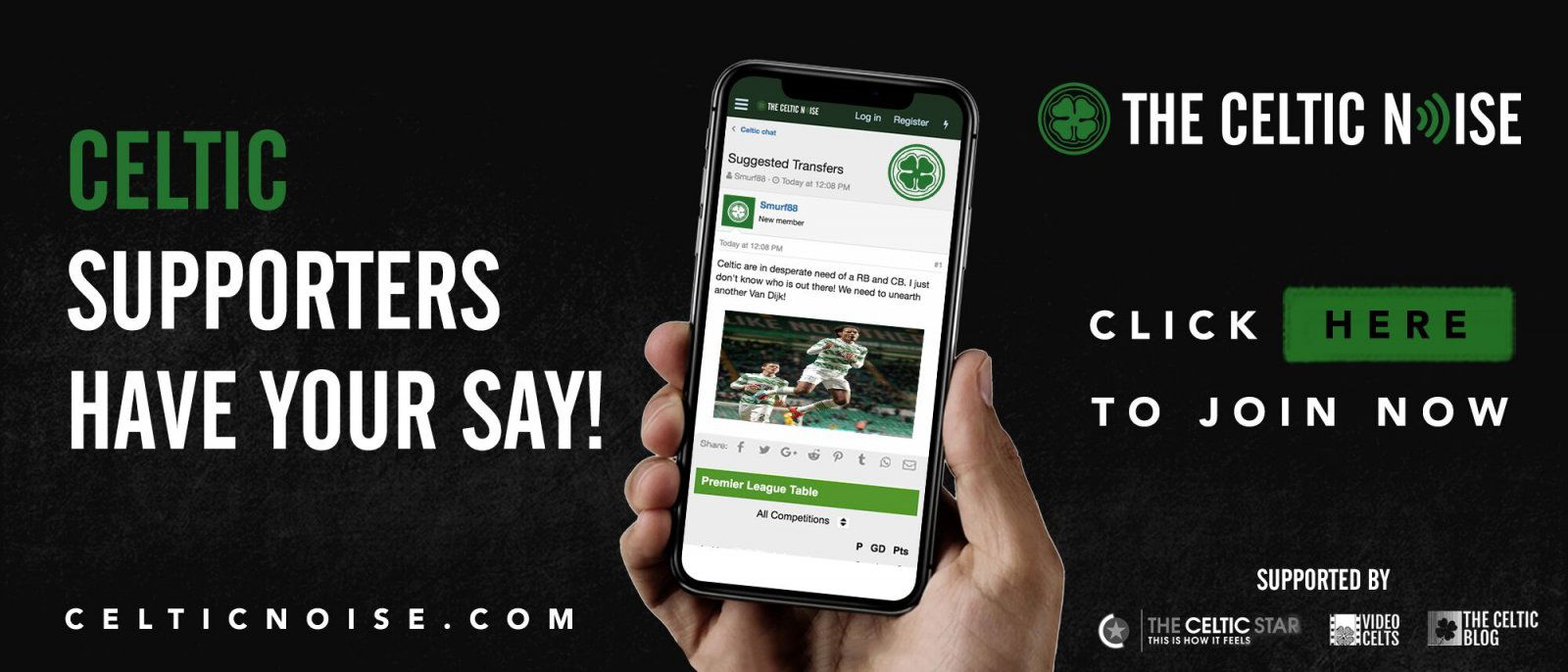 The Peepul are furious. Some of them are actually as pissed at the BBC – who co-fund the show – as they are with Anderson himself. But many are grimly determined that what once a television favourite of theirs will never get another viewing.
Imagine the intolerance it takes to want to boycott a TV show because one of the actors is a fan of a football club you don't like.
It's surreal. But then a lot of things on the Follow Follow banned list are surreal. You have to check out the Twitter account to get a full flavour of it, and it is a rampaging satire on them, but the sentiments are very real and have been expressed about everything on there.
The putrid level of some of the discussions on their forums throws up all sorts of bile.
There is a serious side to this of course. The level of hatred has never, ever, been this high. It manifests in so many small ways, and this is just one of them. The outpouring of anger at a TV star making a mock video is not unexpected, but it's still disheartening.
You'd think they'd have a sense of humour about some of this stuff.
I know the rest of us does.
As disturbing as their limitless well of hatreds are, they are also kind of hilarious.
This mob always provides entertainment.
You can discuss this and and all the other stories by signing up at the Celtic Noise forum at the above link. This site is one of the three that has pushed for the forum and we urge all this blog's readers to join it. Show your support for real change in Scottish football, by adding your voice to the debate.