Later on today I'll publish an article talking about lies and liars.
Keep your eyes open for that one.
It's part of the wider debate, and the wider debate is this; Scottish football has had enough of Celtic. It's had enough of our dominance. Of our influence. It's had enough of us taking charge, or trying to. The people at other clubs want us back in the back of the bus.
The last twenty four hours have reminded us that we don't belong here, that we don't fit in. That we are not a valued part of this country's footballing landscape; we're barely tolerated and only then because we have enormous financial power, and these clubs want that and they need that. They want full houses whenever we visit. They want our club because it sells Scottish football abroad. On the day we ceased to do that, they would have no use for us at all.
Celtic is not a traditional Scottish club. We are an Irish-Scottish club, and for some of the small minded bigots who've been running football here for a generation that's what they hate most. We were never supposed to be successful. We were certainly never supposed to be influential. The last seven years have stuck in their throats.
Don't forget that every club in the SPL was ready to put Sevco into the top flight, every club but ours. Only fan power, and the general disgust at the cheating, put a stop to it. We would have been completely over-ruled. The governing bodies had initiated the scam and they would have seen it through right to the finish.
We always assumed that Sevco's witch-hunt against so-called "Celtic minded" persons within the SFA and the SPFL was a one-club crusade. Now we're entitled to wonder if the Ibrox board felt so emboldened because they knew they had support in the wider game. The decision to exclude our CEO from deliberations over the League Cup semi-final yesterday was precisely the kind of discriminatory proposal put forward by those at Ibrox.
It was that decision, even more than the one to send us to Murrayfield, which has caused such grave concern within our club. We always believed that the problem with getting reform was that we simply lacked allies, and were unable to make other clubs care enough about the issues. People inside Celtic are now worried that we are being actively opposed.
The problem is not reform. It's that Celtic is the club pushing for the reform.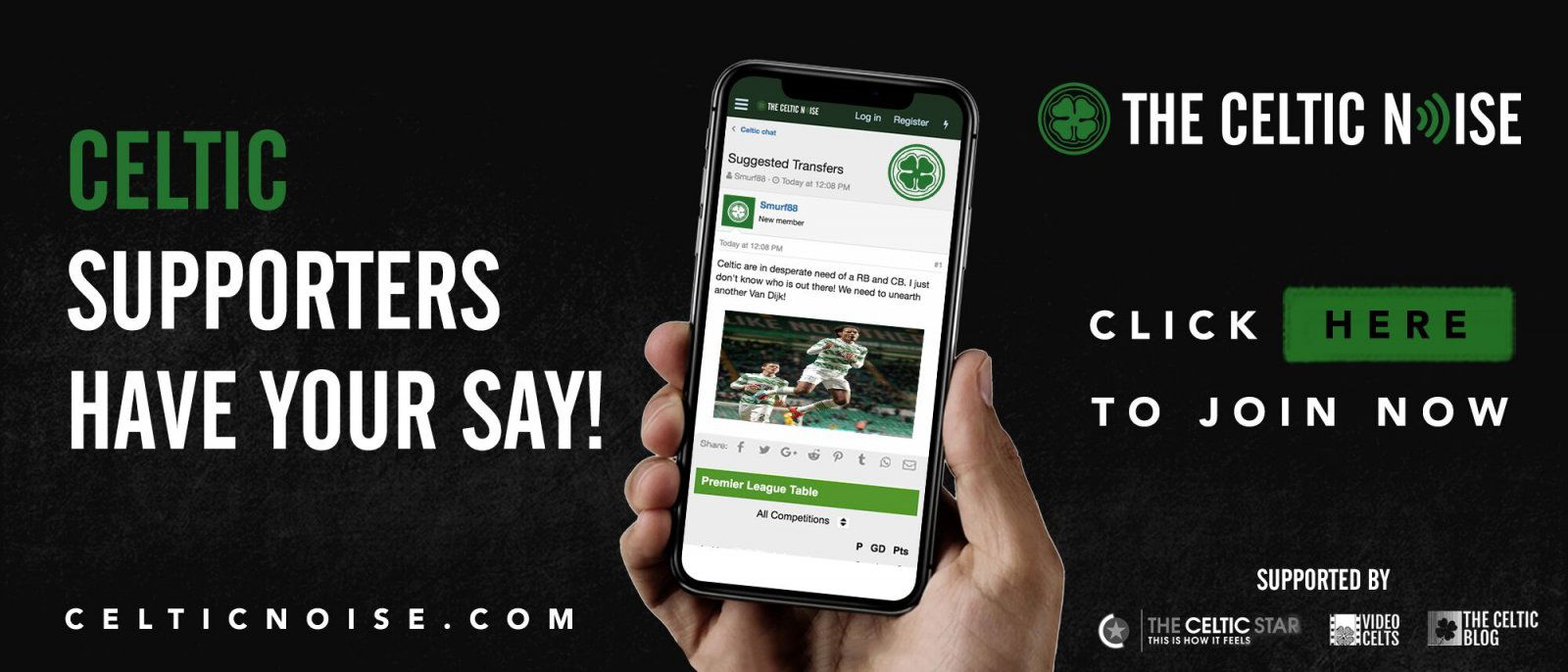 Our every act is greeted with suspicion.
Our every attempt to make changes is seen through the prism of bias.
There can be no doubt that clubs view ours one with intentions which are inimical to the general well-being of the game, and part of that is paranoia and an inability to see past the outdated "Old Firm" tag … but some of it is just plain and simple prejudice.
We are the uppity Irish. How dare we attain such a position in the game here?
Our input is not wanted. Our suggestions are not welcome. Our influence has to be constrained.
Forget that the whole of the game is a backward joke; other clubs do not want our experience or expertise or reform agenda. They would rather choke on the detritus of decades of corruption and failures of governance. It's never been more clear that we're on our own.
If you think this is an over-reaction to an SPFL decision, guess again. The decision is not the issue.
The issue is how it was made, with our CEO sitting in the hallway like a second-class citizen from a second class club, as if his opinion was somehow to be considered suspect, his vote invalid. No-one has explained to the club just why this was done. It is a grotesque insult to him and to Celtic.
It is an outrage that cannot go unanswered.
And it is a symptom of the wider issue we face with getting anything done.
Clubs do not want to be seen to help Celtic. They do not want to be seen taking their cue from us.
They do not want to play any role in anything in which we are the principle movers. They would rather watch the game rot than trust us to be part of the fix and I can only conclude that it is because they would rather we didn't have a voice, or a vote, at all.
They want us to know our place.
Well we do know our place.
They might not like it, but we're here and we're not going anywhere.
This is not the club of the Kelly's and the Whites, content to be supplicant in exchange for token seats on the SFA committees, filled with sycophants more interested in climbing the greasy pole of the SFA than with holding those at the top of it to account.
This is the club that Fergus built, the man who took the corrupt swine to court and who once said, "Everyone talks about wanting a strong Celtic … but not too strong."
And we knew exactly what he meant, and we still do.
This is the club where John Reid was chairman and who first told the governing bodies that " we are not looking for special treatment for Celtic, and never claimed to be better than anyone else, but we won't be treated as less than anyone else."
Those words were never more fitting than they are today.
People had better hear them.
We're the biggest club in this country and we will have a say in its future.
And if they will not allow that, if they try and stand in the way of it, well then there's a price to be paid for such intransigence and naked bias. We will move them using the one language they understand. If they depend on us for money then we'll simple remove that from the equation.
If they think that's unrealistic, well they can try us. Push the club too far and the fans will answer. Try to disenfranchise us and the supporters will respond with the power at our disposal. The vote. And in football that manifests itself in one very big way; voting with our feet.
It is not only being talked about now, it's being considered. It's being evaluated. Sooner or later it is going to be tried.
Test us at your peril.
We're not going back to the back of the bus.
As Reid himself once said, "Those days are gone."
You can discuss this and and all the other stories by signing up at the Celtic Noise forum at the above link. This site is one of the three that has pushed for the forum and we urge all this blog's readers to join it. Show your support for real change in Scottish football, by adding your voice to the debate.