Let's go over the highlights of Alex McLeish's last seven days.
First he saw Leigh Griffiths pull out of the Scotland squad, ostensibly because of fitness but we all suspected that it was because of the shocking way he had been treated by the "national coach." Leigh himself released a press statement saving the manager from the inquest over it, and Peter Grant, one of McLeish's coaches, settled the issue with his own statement backing what the player had said in his. All fixed, right?
Wrong. McLeish himself, and the mouthy James McFadden, threw the whole thing out of the window when they decided to trash the player in public, warned him that his international future was now at risk and then decided to bring his personal life into it.
The media reaction was what you would expect. One newspaper actually falsely accused Griffiths of "liking" a tweet slagging McLeish off (it was a parody account, which their "fact checkers" didn't bother to look at before they were writing articles about the SFA disciplining him for it).
At the same press conference, McFadden stunned even the hacks when he suggested four-goal James Forrest might not make it into the starting line-up. Nobody knew what that meant; the idea that McLeish might go with exactly the same starting eleven as had played at Hampden against Albania seemed too ridiculous … so the notion of leaving out a player who had been unplayable last weekend was baffling and infuriating in equal measure.
Allowing John McGinn to go in front of the press prior to the game was a calamity for which perhaps he escapes the full measure of blame, but his team should have had some control over that process instead of letting a briefing about the team turn into one about Aston Villa, Brendan Rodgers and Celtic instead.
It was a shocking sign of the complete lack of respect those in the Scotland set-up have for their own fans, and also for the country's biggest club.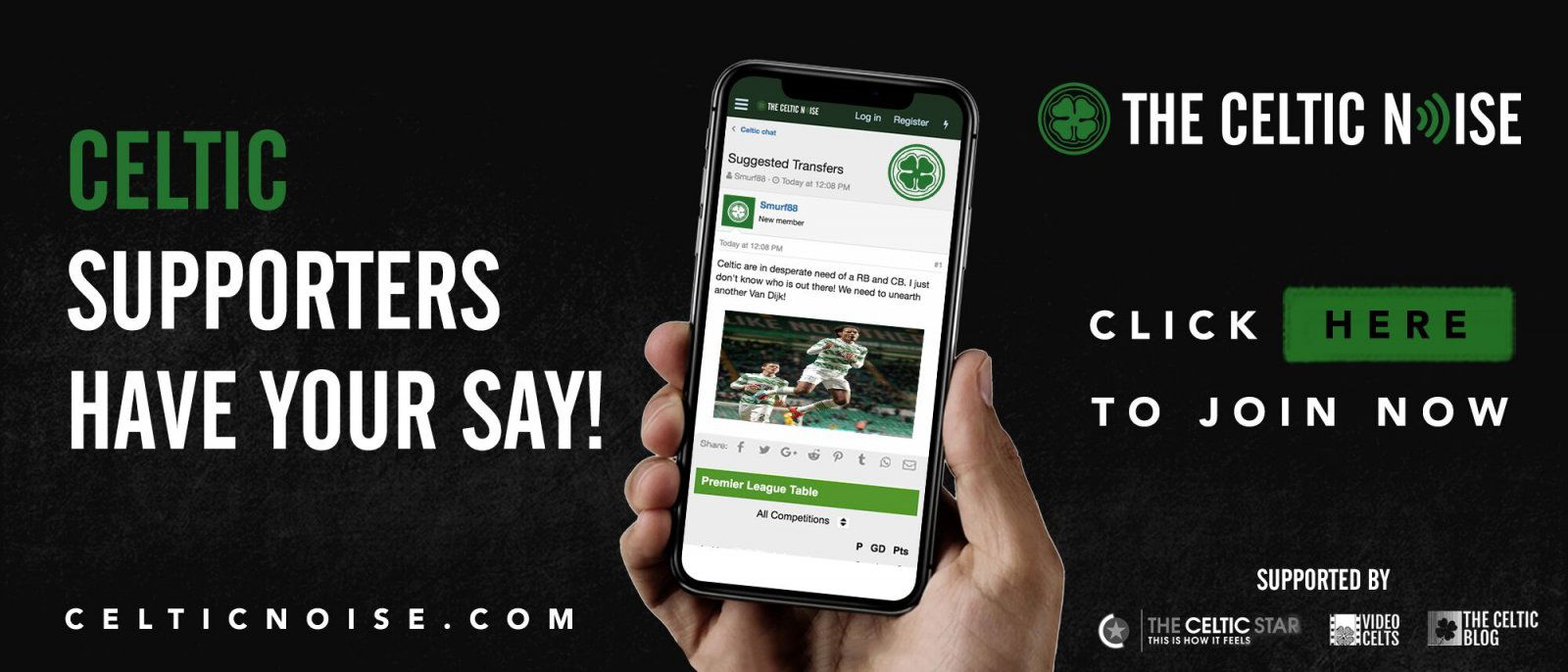 The game itself was an absolute nightmare from start to finish. The identical line-up to the one at Hampden, the same tactics where at least five players were out of position – including having two of the best left-backs in Britain playing anywhere but left back – did, of course, consign Forrest to the bench as advertised in advance. That we took the lead through a Mulgrew penalty didn't gloss over the fact that we were outplayed in the first half.
Amazingly, the manager appeared not to realise that; at half-time he made just one change, bringing off Mulgrew, who had picked up a knock, and replacing him with Scott McKenna of Aberdeen. It was a matter of time before we conceded a goal, and it took a mere seven minutes of the second half for the Israelis to get the equaliser. From then on the match was only going to have one winner, but McLeish himself could not have made it easier for them if he tried.
When Soutar was red-carded on 61 minutes any sane manager would have made an immediate substitution to stabilise the back line, especially as he had no full-backs and was thereby relying on two unsupported central defenders … one of whom was not a natural at that position. It took McLeish six more minutes before making a change … finally bringing Forrest on for Russell. It was an incredibly stupid substitution, the sort that makes your jaw drop.
The really amazing thing is that it took the Israeli's eight more minutes to capitalise; we all know that it was via a Tierney own goal. The player held up his hands after the match, something the manager was wholly unwilling to do. "It was a game of two halves," he said, which brought derision from hacks and fans alike.
During the same press conference, he told the media he had been contemplating bringing Souter off for McKenna … you have to wonder if the red-card saved him from further embarrassment; as he hadn't remembered, even at full-time, that McKenna was already on the park the Tartan Army were at least spared the sight of James Forrest or someone else standing on the touchline baffled as McKenna and Souter looked at one another and wondered which of them was coming off.
You could not make that up. It is too stupid for words.
In the aftermath of the game, Andy Robertson spoke of his own frustration that he and Kieran had both been played out of position, when they are such outstanding footballers in their natural role. It was a sign that even within the squad there are big concerns about this manager and his tactics, adding to concerns from the Celtic players about the treatment of their team-mates.
Those who were still in denial about just how deep McLeish's lack of a clue goes were given the final wake-up call when he removed Mulgrew, Tierney, Souter and Snodgrass from the squad … and replaced them with Mackay Steven, Ryan Christie and Michael Devlin. Three defenders out, one brought in … and a winger replacing a winger.
The guy is simply out of his depth. Even his media supporters are running for cover as the cracks start to spread. This was doomed to failure from the start.
Andy Robertson said today that some people want the national team to fail; he's wrong about that, but as we believe it's failing under McLeish we want this disastrous reign to end as quickly as possible. A little short term pain for long term gain.
It has been an horrendous seven days for the followers of the national team … and there's still today's game with Portugal to come. Ugh.
You can discuss this and and all the other stories by signing up at the Celtic Noise forum at the above link. This site is one of the three that has pushed for the forum and we urge all this blog's readers to join it. Show your support for real change in Scottish football, by adding your voice to the debate.