The media today is running an interesting story about Daniel Arzani; interesting, that is, if you haven't been following the drip-drip-drip of nonsense about this guy since he moved to Celtic in the last window. The press seems to think that they dictate our selection policy, or that Manchester City does. I can understand this confusion. Peter Lawwell also seems to think that he can decide who's available for the squad. All of them have missed one crucial detail.
The only person who can do that is Brendan Rodgers.
So Arzani has a clause in his deal that he will return to City should he fail to make the breakthrough by December. Good. Why wait until then, though? This signing was a farce. The players is nowhere near ready for the first team and he won't be rushed just because of this. The manager doesn't pick the team based on what other clubs, the media or the CEO wants, and he has made it clear what his feelings on Arzani are.
If the CEO wants to dictate who the manager selects one of two things needs to happen; either the CEO finds a new club, where he can play Football Manager to his heart's content, or he moves Rodgers out and someone in who will allow him to do what he likes.
He's going to have a mighty hard job selling that to the fans though.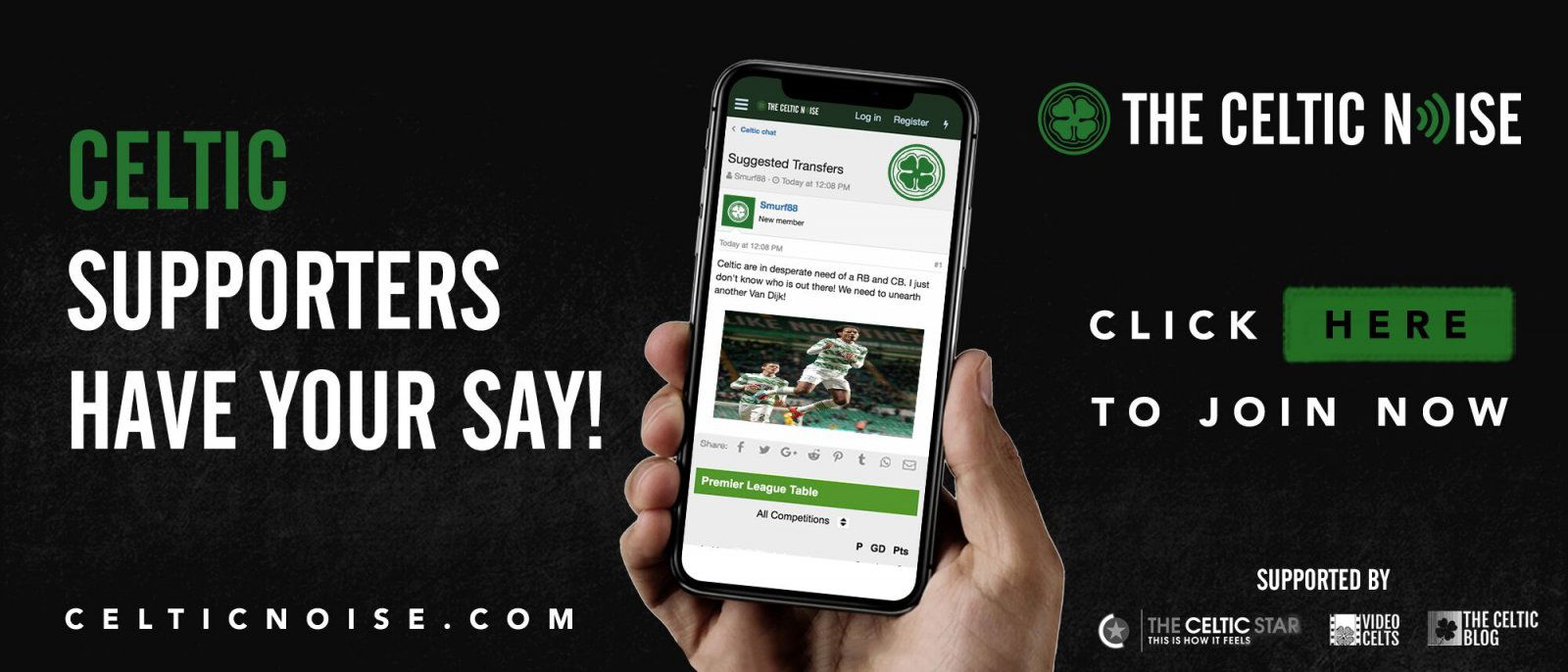 Arzani is like every other player in the squad who isn't playing. He's going to have to bide his time. If that's not good enough then tough. If City have a complaint, tough. Brendan doesn't pick the team at their convenience. The media can try to stir it as much as they like as well. And Lisbon Lions can chip in as they please; the manager doesn't answer to them either.
Willie Wallace said the other day that he had been misquoted by our resident hack Neil Cameron; I would not be surprised. But nor would I be surprised if the interview had gone pretty much as the report said. Everyone seems to have an opinion on Rodgers' team selections at the moment. Everyone is a Monday Morning Quarterback.
When those people have his record they will be worth listening to.
So Arzani has a clause in his contract that says he can go back to City in December. Big deal. He was not a Rodgers signing and has never played a minute in the first team. I would only be concerned if he was a regular starter, but if he was we wouldn't be bothering about the report in the first place. The kid is probably a decent enough player, but decent ain't enough where we're trying to get to and we don't have time to carry any passengers.
The long and short of it is that Arzani will not be missed if he goes.
That clause protects both parties, and the player himself. The manager will decide if he has a future at our club. If that troubles people at the club, if the way he's handling it bothers them, then perhaps they ought to have asked him about it before they signed the kid in the first place.
A lesson for the future, right there.
You can discuss this and and all the other stories by signing up at the Celtic Noise forum at the above link. This site is one of the three that has pushed for the forum and we urge all this blog's readers to join it. Show your support for real change in Scottish football, by adding your voice to the debate.