Wow and thank you The Daily Record tonight.
No, seriously, I mean it.
Thanks for stating the obvious. For saying what this site and others in Celtic cyberspace have been for a couple of days. Thanks, too, for ignoring the manager's own comments on the subject at hand; he had this pretty well covered already but I guess that wasn't important.
Before I go on, I want to say that Peter Grant was right on the money to reject The Daily Record's question as to whether or not Brendan would leave for Villa.
But I want to take a moment and digress for a second to take issue with his comments on Leigh Griffiths, where he denied that the player was "in a huff."
I thought his interpretation of Leigh Griffiths' discussion with McLeish was insulting, whether intentionally or not, and a public airing of something I bet the player would rather have been kept private. I know people with "body issues" over their weight; they would not have been remotely amused at hearing those concerns being publicly aired.
I read Griffiths statement several times to make sure I wasn't imagining this; he never once mentioned any of the things Grant saw fit to talk about.
If I were in Leigh's shoes I'd be absolutely spewing over that. It was shocking.
I know Peter Grant is one of our own, so I know this isn't about being anti-Celtic.
That makes it all the more incredible to me.
A bit of goddamned tact next time, please.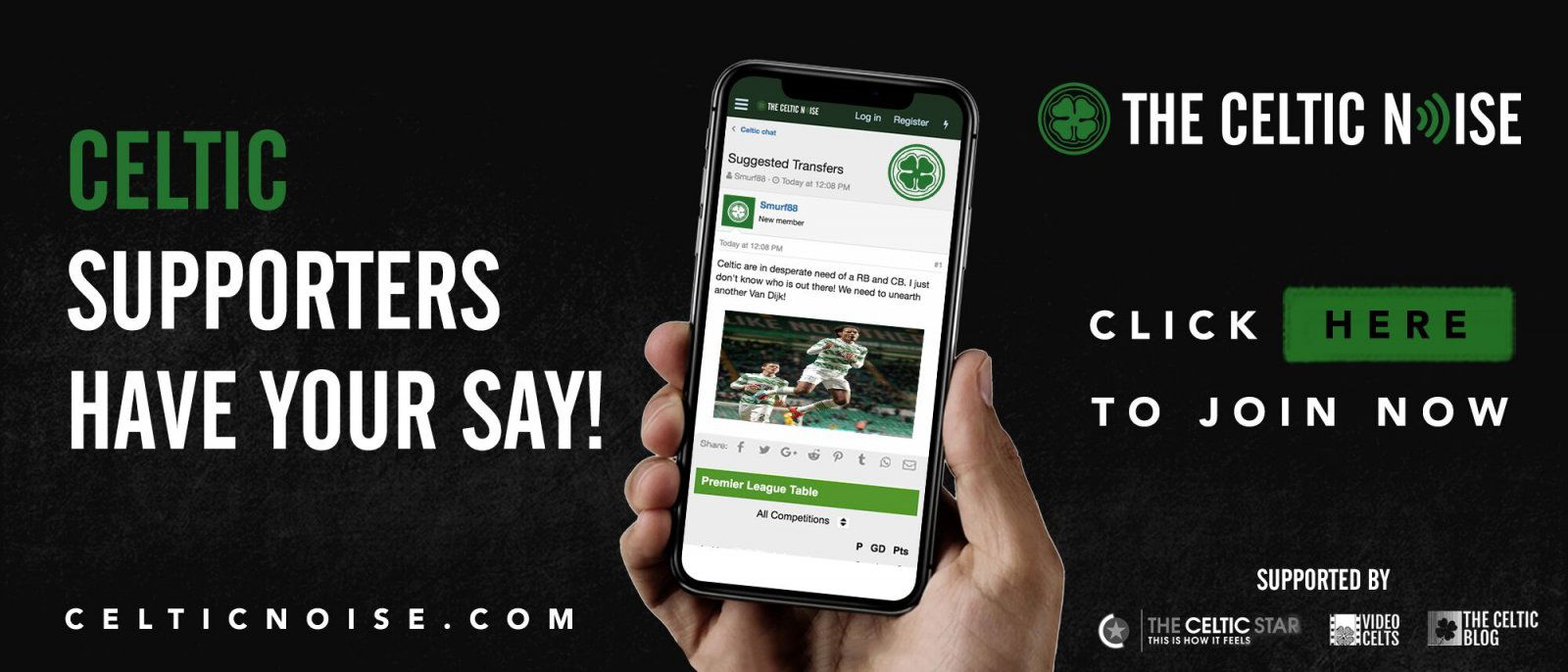 The Daily Record has no such concerns. Bowling through Brendan's own denial that he would be interested in the job, they and other newspapers continue to ask everyone who crosses their path about this subject. They're simply not getting it.
"Villa is a Premier League club in the Championship. You can say that, but you have to get back there. I could say that about 20 teams in the Championship, it's a hell of a difficult league," Grant said. "I can understand 100 per cent people being interested in Brendan. There is no doubt about that. But Celtic is a massive club and there's not many places you can go when you leave Celtic and still be at a big club."
Clearly not the answer the hacks wanted to hear.
Yet The Record has decided to headline its article thus; "Celtic boss Brendan Rodgers warned amid Aston Villa interest: 'There's not many clubs bigger than Hoops.'"
They asked the question as to whether he would go.
Grant said "no."
Grant went on to say that Celtic is a bigger club than Villa and that Brendan knows that.
So where was the warning?
Where was the suggestion that Grant felt he had to give Brendan advice?
The Record tried to stir this, to get a cheap headline from a guy who's already said he thinks Brendan might be banging his head on the glass ceiling a wee bit. Grant refused to play along. It's cut and dried, it was not a "warning" of any sort.
This is The Record trying to keep a dead story alive … and not to worry, for everyone like Grant who tells the truth and spells it out, they'll find a couple who'll be more than willing to say exactly the opposite. It's clear that's exactly what they will try to do.
As I said earlier, although Brendan's tried hard to kill this, they will not let it die.
Brendan doesn't need advice on this one, not from anyone.
But we're ever grateful that the geniuses at The Record and elsewhere are around to give it to him if he does.
Aye, right.
You can discuss this and and all the other stories by signing up at the Celtic Noise forum at the above link. This site is one of the three that has pushed for the forum and we urge all this blog's readers to join it. Show your support for real change in Scottish football, by adding your voice to the debate.