Last night saw former Celtic Captain Roy "The Bear" Aitken inducted into the Scottish Football Hall of Fame along with three other football stalwarts.
It wasn't until this morning that many of you would have discovered that Roy was up for the award, and that was because the truly deserving recipients of the honour had their achievements drowned out in the media's rush to promote the cause of the loathsome individual whose name was removed from the reckoning.
I read into who the inductees were going to be following the shit-storm surrounding Gazza … and all were deserving.
But Roy easily stood out above the others.
He is a truly worthy inductee along with former Manchester United, Rangers, Aberdeen and Scotland assistant Archie Knox, who was joined on stage by Scotland's Women's all-time top scorer Julie Fleeting and Airdrie and Rangers' idol Ian McMillan.
All have made a sincere contribution to the Scottish game, and amidst the clamour for heads to roll and people to feel ashamed as Paul Gascoigne's nomination was withdrawn, and cutting through the reaction of bluster and bull, it's really quite sad that there's was so little prior mention of these worthy inductees. The headlines were stolen away from people who have contributed far more than the Geordie wife-beater and bigot.
I can't recall any of them being anything other than back page news.
Gascoigne's omission meant the focus was purely on him.
I never once saw a mention of the others – two of whom served Rangers well.
If you browse social media, it's highly unlikely you'll find very much about either; that's handy, of course, because it allows the Peepul to paint Gazza as the victim of "anti-Rangers hate", that old drum they never get tired of banging.
As for the SMSM, did they bother to highlight the other nominees or their contributions to the game?
No, because some of them were too busy laying on the buffet at the Paul Gascoigne Pity Party. Which is all the more disgraceful when one considers not only his history but that it was a night in which women's football should have been basking in some well earned glory.
To put such an abuser of women on the same stage as Women's Football was being honoured … well that would have been the real disgrace and it's sad Julie Fleeting was not given the kind of coverage she, and the women's game, fully deserves.
She was the first female inductee. Yep, the first.
She earned some headlines. But so too did big Roy.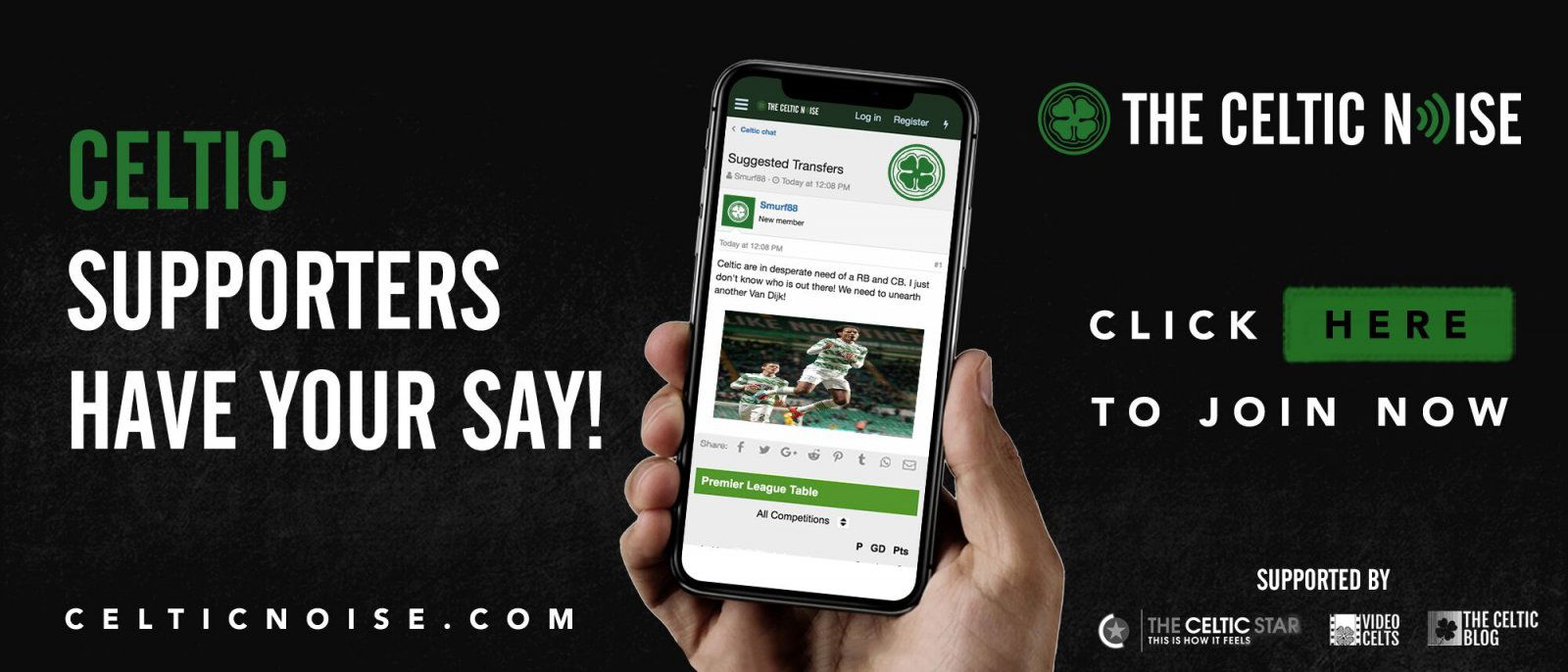 Aitken for me was Celtic's best captain until Scott Brown took up the mantle. McStay carried a hopeless Hoops team but big Roy epitomised Celtic's 'never-say-die" attitude in a long and illustrious career and in my book was a better leader on the pitch.
He certainly endeared himself greatly to the Celtic support as he was part of the "10 Men Who Won The League" with his performance in particular drawing high praise from all quarters. His reputation for showing that fighting spirit was further enhanced.
The Bear steered Celtic to an incredible double in the club's Centenary Year. A feat that no other club side had managed up until 1988; I don't believe any club has done it since.
Irvine born Aitken made 672 appearances for Celtic, winning 57 caps for Scotland on the way with appearances at both 1986 and 1990 World Cup Finals. For all that, I believe a large section of our present support is almost wholly unaware of the immense contribution he made to our club, as well as to his country. Even those who do recall him, fondly, don't have the appropriate level of respect for his accomplishments, and they were many.
I don't think Aitken gets enough credit for his career. Not only was he a natural leader, and a midfield hard man, but he could actually play football too. His surging runs were a sight to behold and he also managed to bag 40 goals during his 15 years at Celtic Park. And he could defend.
His trophy haul yielded six league titles with Celtic, five Scottish Cups and a solitary Scottish League Cup. He left for Newcastle United in 1990, and moving to St. Mirren a year later before ending a 20 year career at Aberdeen before trying his hand at management and coaching.
He managed to pick up silverware with the Dons to 1995 League Cup in a 2-0 victory over Dundee in the Final. Not only a born leader, he was also a born winner.
But what shines through with any great leader is their ability to slip into humility so with such consummate ease.
Following his induction Aitken said: "I'm delighted and honoured to be inducted tonight. You look at the list of players already in there, a lot I played with, played against, a lot of the coaches I played under. It's just great to be in amongst an illustrious group of individuals.
"As a young boy you want to play with the team you support. I signed for Celtic at 13; I was still at school when I broke into the first team. After that you want to play as many games as you can, then you want to play for your country. After that honour you want to captain your country, then you want to captain your country at a World Cup.
"It's only when you look back now that you realise it went fairly well! But I was lucky that I played with great players and under great coaches. It's a nice feeling that all the years on you're still remembered for what you did as a player."
It's a pity the ceremony to remember his distinguished career was almost over-shadowed by others supposed sense of injustice.
But of course, Roy Aitken was never really going to be overshadowed by anyone.
He and the rest earned their place. They deserved more than just an afterthought.
Gavin McCann is a Celtic fan and blogger from Glasgow. He was, and remains, a huge Roy Aitken fan.
You can discuss this and and all the other stories by signing up at the Celtic Noise forum at the above link. This site is one of the three that has pushed for the forum and we urge all this blog's readers to join it. Show your support for real change in Scottish football, by adding your voice to the debate.