For months during the transfer window all we heard was that Celtic was going to struggle to hang onto this player and that player. All the media was negative.
Celtic was a "selling club" and so it was inevitable that we would have move top players on.
We were going to have no choice in the matter. Sooner or later, clubs would move for our best footballers and the combined pressures of offers so big they made your eyes water and wages we couldn't compete with would rule the day.
There was no virtue in any of this. We would get weaker. We would "struggle" to hang onto people.
Even when we secured footballers on new deals it was seen as nothing more than a way to bump up the fees when we got them.
That line continues to be fed to us today; James Forrest's four goals in the first half yesterday are the latest triumphs at Celtic Park to generate negative reporting, with Kris Commons saying Forrest will inevitably be sold.
For the record, Dembele is the only key member of the Celtic first team squad to be sold in the last three seasons without the club being particularly happy about it. Armstrong was someone we were willing to let go, but the Frenchman would have been retained had he not made his position at Parkhead impossible.
Other players have had the "not for sale at any price" label slapped on them, and that's how I reckon it'll stay unless they make trouble.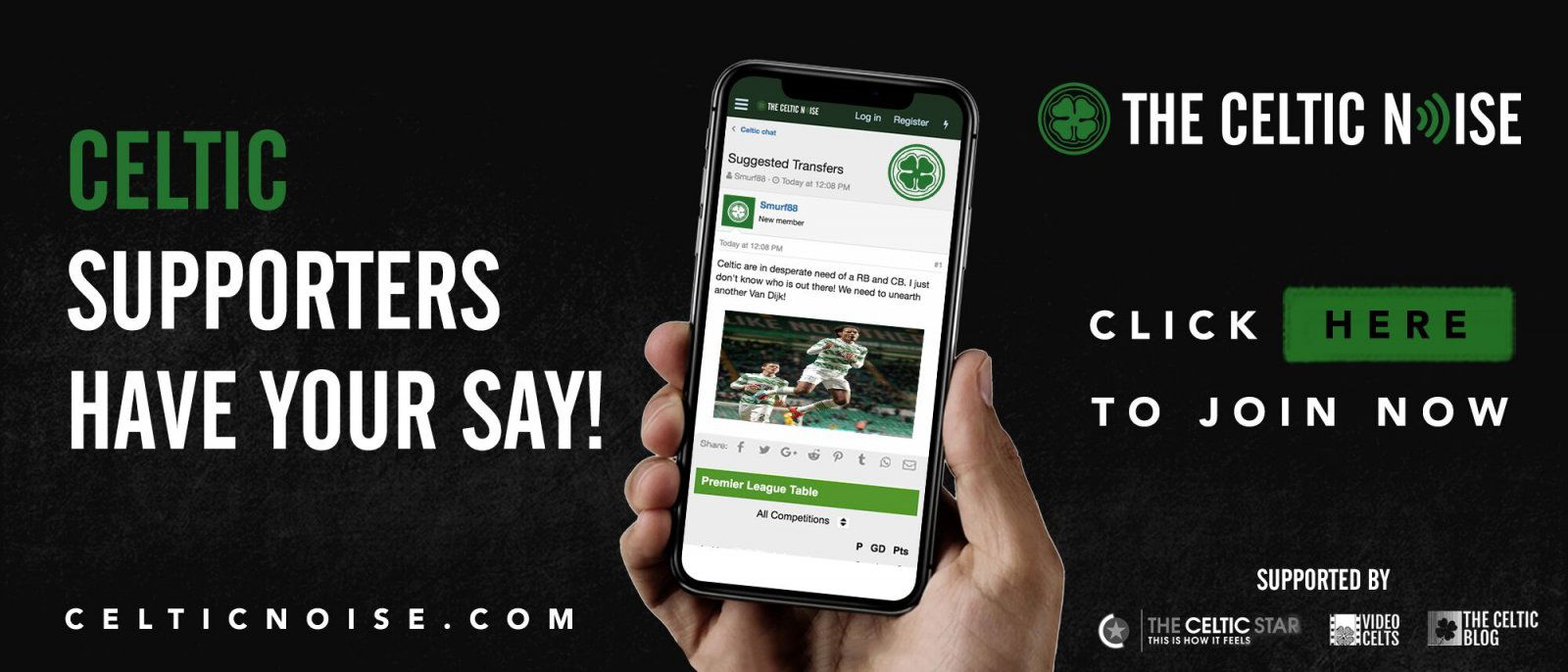 Celtic is a club that sells when it has to … not because it needs to. The media never puts it that way. For them, every blip of interest spells crisis for us. Isn't it funny how a rather frank admission out of Ibrox is not getting the same type of press?
Yesterday, Gerrard announced that Brighton can have his club captain … if the price is right. He didn't say what that price was, but reports in the media from over the summer suggest that one of his most important players can be had for as little as £5 million.
There isn't a first team player at Celtic Park for whom that would even get Peter Lawwell on the phone.
And of course, the £5 million figure was, and is, pie-in-the-sky, with absolutely no prospect at all of Gerrard getting that kind of cash for a footballer who offers the textbook example of the term "limited."
I never have understood all the fuss about James Tavernier.
I wouldn't swap a half-fit Lustig for him, and everyone agrees the Swede is past his best.
In fact, Gerrard went much further than simply slapping a For Sale sign on Tavernier's head;
"Every one of my players has a price," he said, which should have raised more eyebrows than it has. It is the first tacit admission out of their dressing room that the financial position of the club isn't too good, even with the European run saving their bacon.
Gerrard's insistence that anyone who wants to buy his players "better come with a lot of money" is actually a sophisticated way of rattling the begging bowl.
The problem is, people who actually watch his players know what they are, and what they are not, worth.
He will still want more players in January, but the signs are that they'll have to sell before they can buy.
Celtic published its accounts earlier in the month, Sevco still has not amidst rumours that they are ghastly.
And how has the media responded to Gerrard's comments?
Not with probing insight. Not with an examination of the Sevco financial position … we don't know how bad it was until we see the accounts.
No, instead being a selling club has suddenly become a virtue … as long as they hold out for stupid money they won't get.
Sevco will sell in January.
At least one major player will depart … but the media has already started the process of explaining that away as a good move.
The media's sudden transformation from pouring scorn on Celtic as a "selling club" when we're fighting to keep our best players whilst ignoring Gerrard's blatant admission that it's exactly what Sevco are is another piece of hypocrisy from them … and a foretaste of hard times ahead in La La Land.
You can discuss this and and all the other stories by signing up at the Celtic Noise forum at the above link. This site is one of the three that has pushed for the forum and we urge all this blog's readers to join it. Show your support for real change in Scottish football, by adding your voice to the debate.