Yesterday, the SFA media office had a simple decision to make, and as usual they made the wrong one.
Or maybe they didn't. It depends on what the agenda was.
If it was to conduct a series of media interviews which gave the Tartan Army a little insight into preparations for the coming double header, it was the wrong choice. If it was to have a dig at Celtic, to turn the media conference into a referendum on us, then they got it right on the money.
And they must have known that, they must have known we'd be the subject.
When it came to putting a player up, they had an entire squad to choose from.
They chose John McGinn.
A man without a manager.
A man who our club had tried, and failed, to sign.
Brendan Rodgers has denied being interested in the job at Villa, and yet the media links him with it every five minutes anyway.
What else did the SFA press office think they were going to ask about?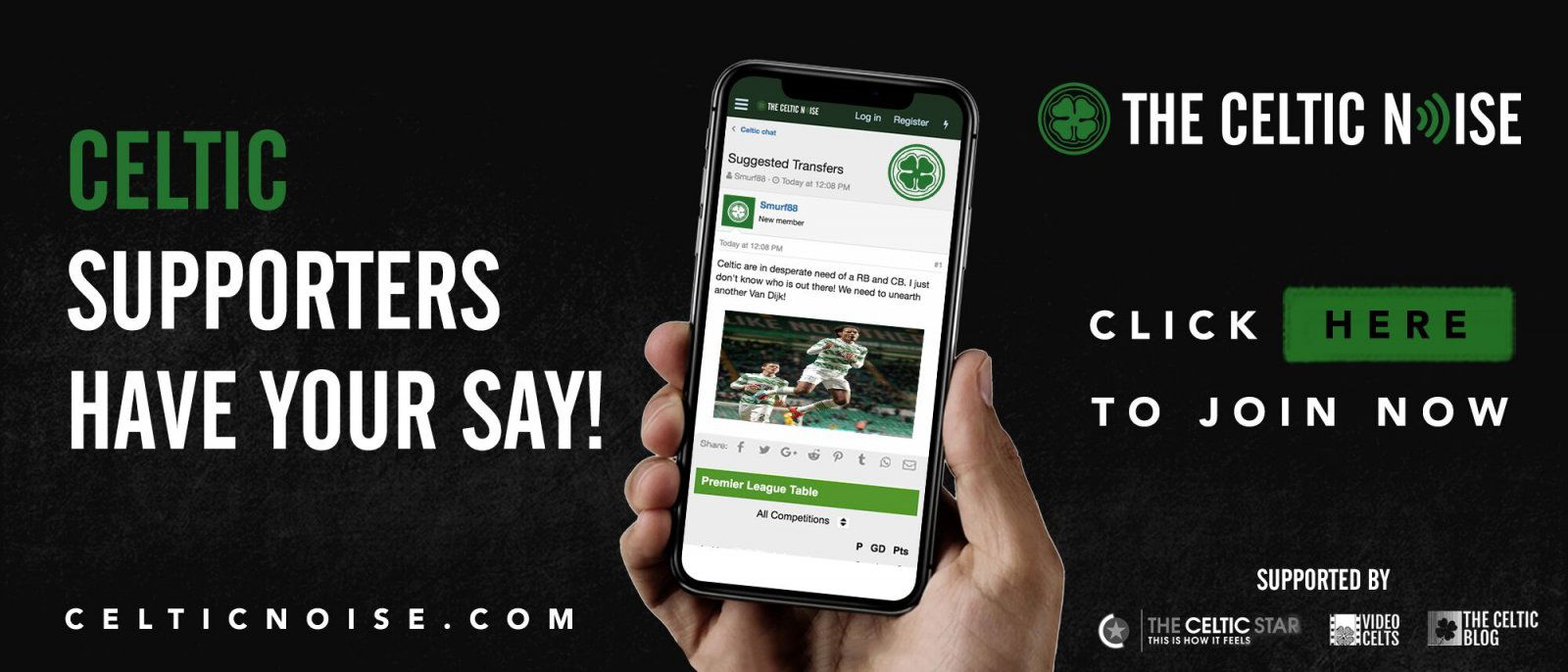 In putting McGinn up there the SFA, either deliberately or willingly, turned what should have been a press event about the national squad and two games involving them into a Celtic bash-a-thon. And that doesn't just insult us, it insults everyone in Scottish football who might have had more than just a passing interest in hearing about those matches.
Think on this for a moment.
Think on the people who must have made that decision.
A decision which anyone could see would direct the questioning away from the matter at hand and turn it into a discussion about us.
Could that really have been an oversight?
This is the SFA, so I am guessing it could. But it wasn't, and we know it wasn't.
The decision to use McGinn was deliberate. It was a wilful act of sabotage against a press conference about the national team, in an effort to score cheap points against us. It was a calculated act, another in a long line of them.
And the best of it is, Celtic hasn't suffered one iota from this.
At the weekend, Brendan Rodgers made it perfectly clear that he would not leave Celtic for Aston Villa. Case closed, because even if he had been on their "shortlist" those comments would have convinced their board it was a non-starter and a waste of their time. Rodgers knew that. We all did.
The only people disenfranchised here were the Scottish fans, those who wanted to pick up the papers this morning and actually read something about the Scotland team.
Most of them aren't in the least bit interested in whether Rodgers stays or goes, whether he finally gets to coach McGinn or not, far less what everyone outside the news rooms understands full well is nothing more than flogging a dead horse.
It was them this conference insulted, them and those of us who already view the SFA with nothing but absolute contempt.
On a day like today we are reminded of why.
They are hitting us over the head with the reasons.
You can discuss this and and all the other stories by signing up at the Celtic Noise forum at the above link. This site is one of the three that has pushed for the forum and we urge all this blog's readers to join it. Show your support for real change in Scottish football, by adding your voice to the debate.