Today was the answer to the howling hysteria, the incredible invective, the crowing criticism and all the gobshite gibbering.
Today was the day the Celtic team we all knew was there remerged to devastate St Johnstone in 45 magical minutes.
Believe me, that is the best I've seen us play in many, many a year.
If we lowered the tempo slightly in the second half – we kept playing football though – that's understandable.
Our players more than earned the right to take the foot off the gas a little.
Because a Forrest fire burned through them in that first 45 minutes.
He was absolutely unplayable, with four goals and a storming performance that has reminded everyone what he offers us.
But he wasn't alone; that was a team playing at its very, very best.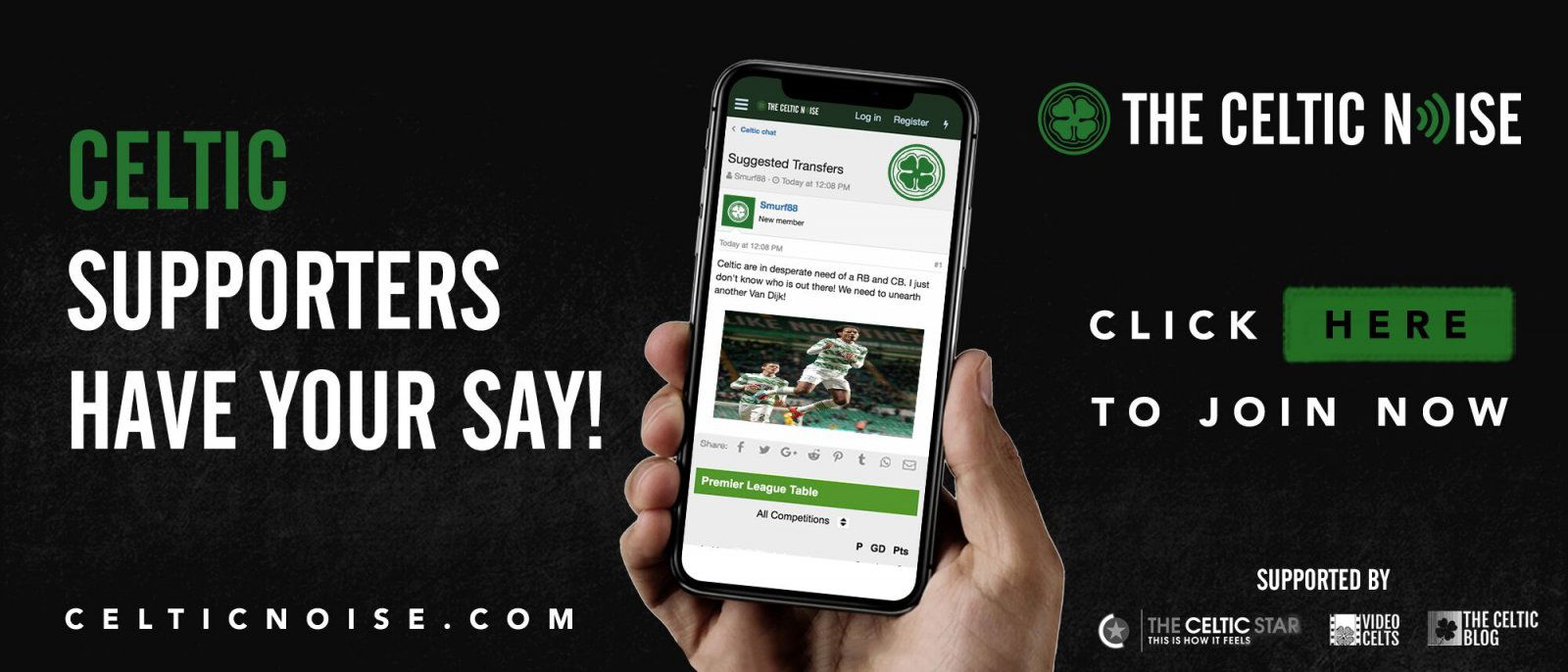 It was as if every player – but Forrest in particular- went out there intending to make every one of those so-called critics (we know what they really are; a lot of them are nothing more than professional Celtic haters) eat their words with a big helping of humble pie.
The last few weeks have been a barrage of bullshit. Celtic in Crisis was something the hacks reported as if it was simply a fact. Forget that we were two points ahead of Gerrard's team, about whom they've done nothing but rave; they were flying and we were in freefall. Have you ever heard such downright drivel in your life?
How do you deal with an avalanche of absurdity? With being constantly told the side hasn't won an away league game in the campaign? When they are ramming your record of scoring a mere seven goals down your neck? Go away, score six without reply and cruise into the international week with people suddenly fearing that the sleeping beast has been wakened.
Dave Campbell and I wrote about this earlier in the week. We both thought that the constant criticism might have been exactly what the club required to get itself together and start to play the way we know they can. The questions were being asked. Today they were answered. The critics are running with their tails between their legs, and they can invent whatever nonsense they want for the next seven days. Today the Champions showed their class.
We're back boys and girls, and believing in Brendan.
Fantastic display guys.
You can discuss this and and all the other stories by signing up at the Celtic Noise forum at the above link. This site is one of the three that has pushed for the forum and we urge all this blog's readers to join it. Show your support for real change in Scottish football, by adding your voice to the debate.