No sooner had I published Dave Campbell's excellent article earlier, on the Hampden semi-final ticket fiasco, but Aberdeen released a statement on their website which revealed that the SPFL is taking some of their allocation and forcing fans who already have tickets to relocate elsewhere in the ground.
I have never heard of such a step being taken before, and it goes right to the heart of what Dave was writing about earlier.
This is blatantly crooked.
No wonder the SPFL board wanted Lawwell out of the way whilst it made crucial decisions with these games. The people have allowed that to happen have a lot to answer for. Those of us who suspected that this would play to the Ibrox club's advantage have been proven right.
Celtic has been moved from a ground where our manager has a 100%-win record, to Murrayfield where Hearts fans will feel more at home and in the meantime the match at Hampden has been effectively turned into a home tie for Sevco.
It is nakedly biased. It is outrageous.
Aberdeen are now pleading with their own fans to take up their full allocation, lest they be subjected to even more humiliation. It is nearly impossible to feel sorry for that club with its weak leadership and supporters who won't buy tickets enough for the game.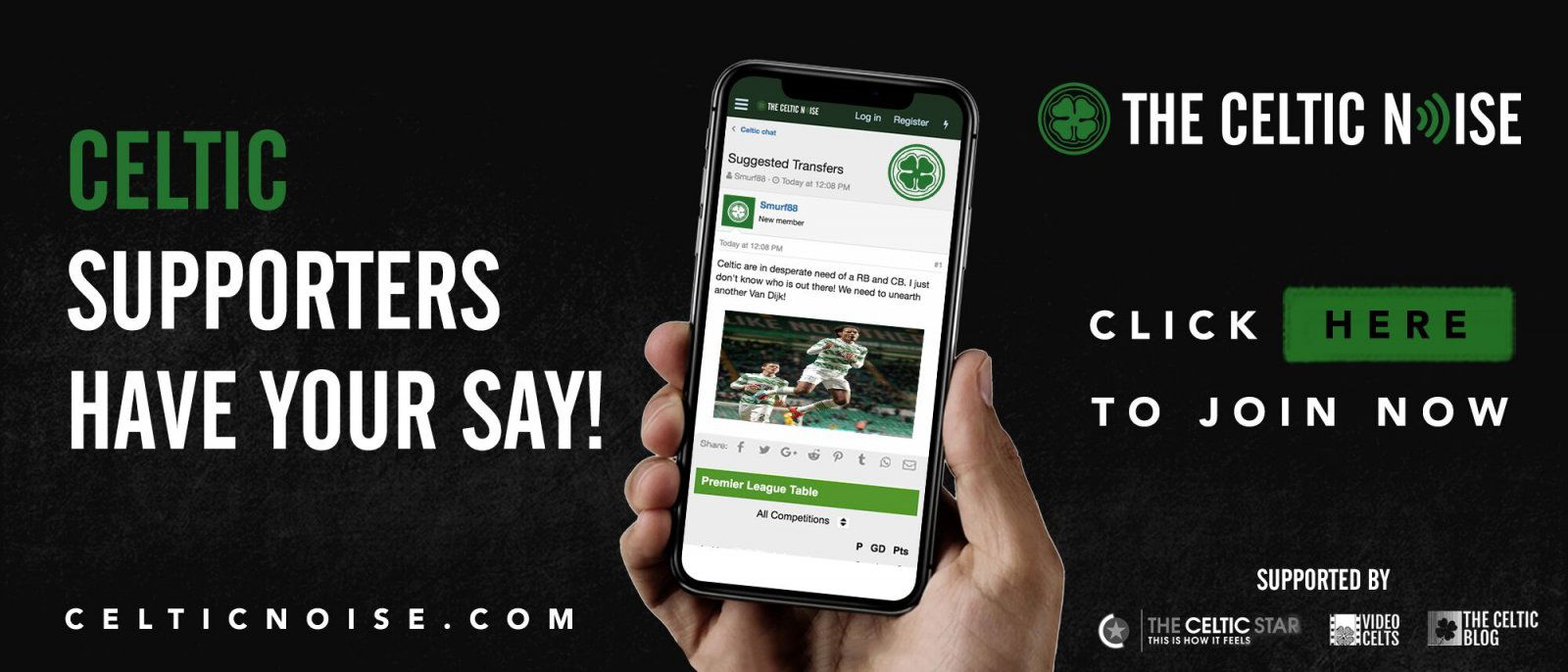 But of course, should they eliminate Gerrard's team and face us in the final they will, as ever, demand a 50/50 split and get it.
That's an issue for another day. But the SPFL has proved itself no more trustworthy than the SFA.
Those who were concerned that Celtic had "undue influence" over the organisation through Murdoch MacLennan can stop worrying. The game is being run on the same basis as it always has, for the benefit, as Dave pointed out, of one club only.
You get sick of this after a while. You really do. You look at something that is openly bent, openly slanted in this way, and you wonder whether or not we'll ever see an end to it, a game which is clean, a sport where the playing field is level.
The governing bodies are supposed to exist to assure that. To keep it clean. Not only do ours not fight to make sure that it is, but they are the ones who tilt the whole thing to give a blatant advantage to a club that pisses all over everything the rulebook is meant to uphold.
This will end in a wholly predictable way, and I'll bet on this right now for anyone who's game; Aberdeen will roll over, the SPFL will be subjected to no criticism but will say that "lessons have been learned." Yes, just in time for the cup final where we find ourselves on the end of the screwing.
Shame on the people who allow this to continue, including some at Celtic Park.
You can discuss this and and all the other stories by signing up at the Celtic Noise forum at the above link. This site is one of the three that has pushed for the forum and we urge all this blog's readers to join it. Show your support for real change in Scottish football, by adding your voice to the debate.