Yesterday. Man that was sweet.
We turned up at Murrayfield ready for business.
The only thing on our minds was winning the game. I know a lot of the media, and those at Hearts, want to find excuses and look at the penalty again and again and blame the keeper for a mistake with the second, but the simple truth is that one team came to get the victory whilst the other played to frustrate and steal it.
Had Hearts won it would have been theft, pure and simple.
The reason we are so effective in cup competitions – and that's an understatement – is that teams cannot come and play for a draw. Sooner or later they have to chase the game. Sooner or later they expose themselves to our attacking prowess.
And when that happens only one team wins.
We showed up meaning business and we got the business done. The penalty kick was the not "the game changer"; the game changer happened when we brought the best man on the park in at half time, after yet another injury set-back for us.
You know, I had to laugh yesterday when, during the Sevco game, the commentators whined and wailed about how the absence of Morelos and Lafferty had hamstrung Gerrard's team. We had three key players out before a ball was kicked – Griffiths, Brown and Boyata. Before the man finished we'd lost Ntcham and Kouassi to injury.
We had a half fit Ajer in central defence. Benkovic hasn't been fully fit. We stuck that team together with glue … and we still had enough to swat Hearts aside with ease. On our game, nobody can touch us.
Injuries continue to mount up at Celtic Park, but we do have the squad to deal with them. Not comfortably, but we'll manage. This was never better demonstrated than by the performances of two of our subs; Scott Sinclair and the game-changer, Ryan Christie.
Regular readers will know I love Christie and have long been waiting for him to have his moment. It has been a while coming, but yesterday he produced the goods and how. So fantastic was his performance that Brendan wants the club to put a new deal on the table. This kid has arrived. It's taken a while but he has finally played his way into the manager's plans.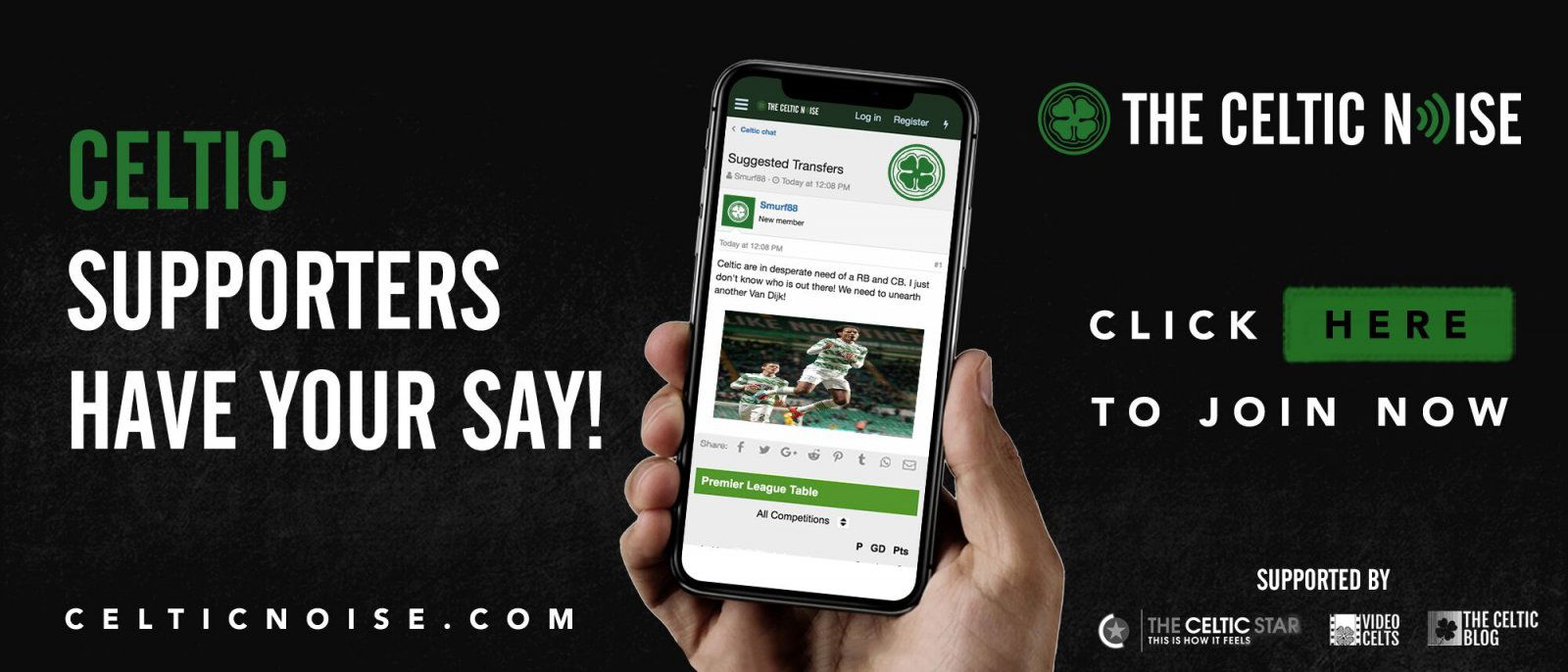 Christie is a good kid, a good honest pro, but more than that; he is the kind of footballer who can turn a game and whether you call it good fortune on not that Ntcham – who wasn't having much of an impact – went off with a knock, Christie grabbed the chance he was presented with. He won the penalty – and it was a penalty – scored the second (Forrest will claim it though) and put the game out of sight with that sensational third.
It was a golden afternoon for him, and it was a pure joy to watch him bask in the adulation of the supporters. What a fine day he had all round.
But so too did Scott Sinclair, who I thought was back to his absolute unplayable best. He used to thrive on these sort of occasions. Those who wondered if he still had something to offer were answered in spades.
He is one of the best footballers in the country when he's on form; you only had to look at the ineffectual Candelas and the wasteful Ryan Kent at Hampden to see the difference. Scott delivered, and delivered big.
I read Phil's piece this morning, where I got a hat-tip for predicting the score, with much amusement and pleasure, which was made especially nice when I went back through the predictions of the hacks; none thought it would be a comfortable afternoon for us. Several tipped Hearts to win, although I have no idea on what evidence. Of those who took Celtic, a couple thought it would go to extra time and one even thought it'd be decided on penalties.
Most of them had written us off. None believed – in spite of the last two league games – that we had a performance like that in us. But that's when our team as its most deadly, when we are being talked down and the critics are sharpening their pencils.
They had no more answer for our total dominance than Hearts did. Today even the most bitter are swallowing their pride and admitting that the treble-treble is now looking on. And it is.
You can discuss this and and all the other stories by signing up at the Celtic Noise forum at the above link. This site is one of the three that has pushed for the forum and we urge all this blog's readers to join it. Show your support for real change in Scottish football, by adding your voice to the debate.