I usually hate the last game before international week, precisely because it's the last game before international week, which under McLeish has turned into something that is not only pointless but actually veers into the surreal with his sarcasm, arrogance and attempts to bully people through the press only showing how weak a manager he is.
But for once, international week feels welcome.
It will come at the end of a difficult couple of weeks in which we've come out of our two major domestic tests pretty well but where we suffered the same self-inflicted wounds in Europe that we've come to recognise in a Brendan Rodgers team.
It comes with stories that the manager might be interested in a move to Aston Villa – more on that later, I assure you – ringing in our ears.
This is a domestic game we have to win, for all the reasons we know so well.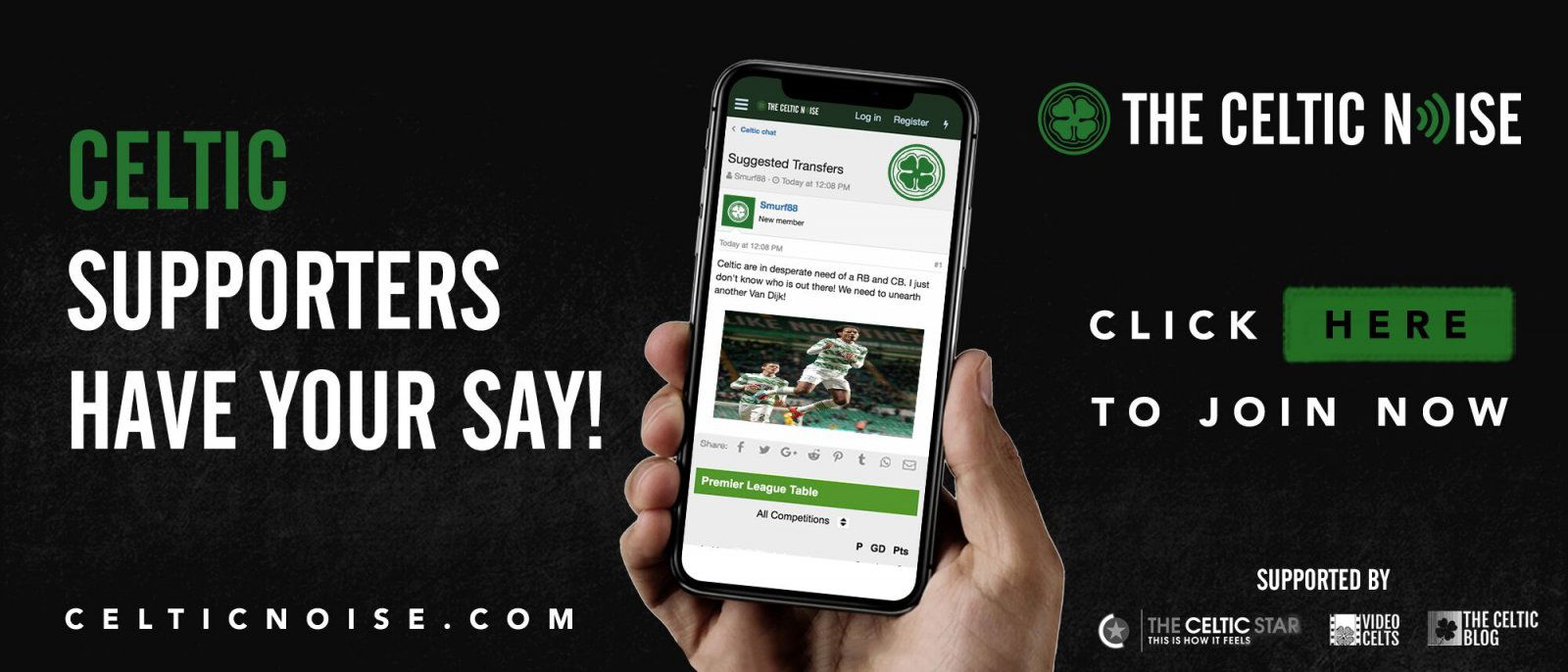 We have to win it because to do otherwise would plunge the whole club into more talk of crisis, which is the very last thing that we need. We need to win it so that we can go into this international period with our heads held high and something like normal service resumed in the SPL.
And that makes the three points more important than the performance.
The performance will be picked over regardless, by hacks all looking for some excuse to write the latest chapter of "Celtic: A Team In Decline With A Manager Who Wants Away."
The Scottish media's very own Piltdown Man was on the radio yesterday telling the world that Celtic's poor form is indicative of a divided dressing room, the only evidence he offered for his hysterical claim.
We need the victory to impose a period of silence on these cretins; let them spend international week probing the failures of Scotland instead of dreaming up wild scenarios which lead to Celtic's collapsing like King's "house of cards."
Let them try to find merit in Sevco should they drop points today against Hearts.
Let them invent all the "Rodgers linked with …" stories they want.
We'll still be sitting pretty, in a good spot from which to defend our title.
Nothing less will do, Celtic.
You can discuss this and and all the other stories by signing up at the Celtic Noise forum at the above link. This site is one of the three that has pushed for the forum and we urge all this blog's readers to join it. Show your support for real change in Scottish football, by adding your voice to the debate.