As Celtic fans we know all about adversity. Our club was born amidst it, and we've spent our entire history fighting for everything we've got. Tonight we got to Leipzig to take on a bloody good side, and we do so missing five key players. Nobody gives us much of a chance in light of this, but if we're talking our "friends" in the media, they were never giving us much of one anyway. That's fine. Adversity it is then.
What else is new? We've not had a settled side, or a fully fit one, for a single European tie this season so far. At every turn we've faced this kind of stuff. We're one win and one defeat from the first two games in these groups; there's still everything to play for and that will still be the case no matter what the result is in tonight's game.
For me, I believe we've got a good chance.
I also believe that the more important game for us is the one that comes on Sunday, so I'm quite relaxed about it either way. If we do get something – and a draw would be a very, very good result under the circumstances – I will be pleased only if the team comes out of the game without any injuries.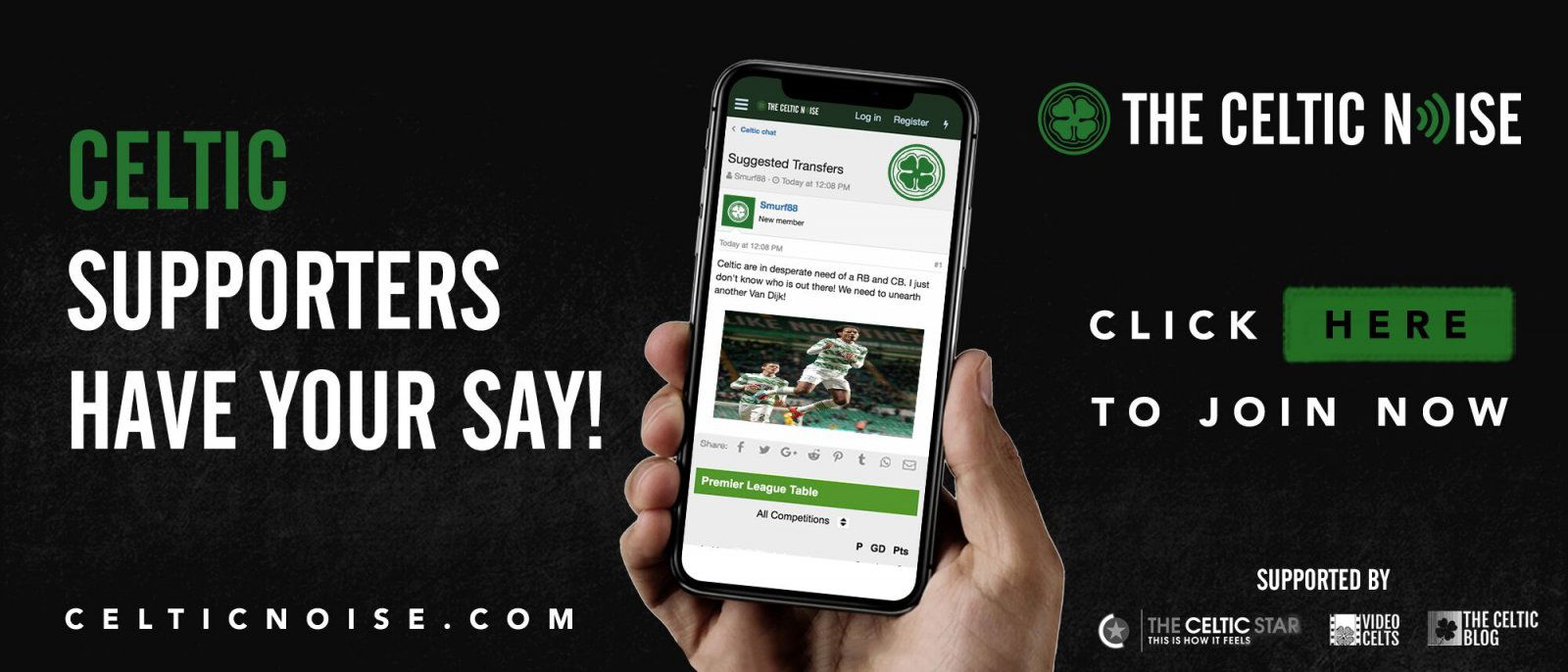 But I am more excited about this match than I thought I would be, especially having said that I don't take this competition particularly seriously. The closer we get to winning the big ten the less I will mind what happens in Europe; that may seem like a small-minded attitude but in a dozen years or so nobody will even remember what the score tonight was … but they will remember exactly where they were when Scott Brown lifted the trophy representing that historic triumph.
I am actually up for this one, especially with how we've been playing of late. I am curious as to how the team will line up, I am curious as to how well the midfield will cope without our leader, and I am interested to see if Sinclair will get handed a chance to prove that he can still deliver. Intrigue and anticipation surround this game. A win is almost more than I dare to hope for, yet I would not be all that surprised if we were able to get it.
Anderlecht was such a big result for us last season because it seemed to make anything possible; a performance on that order is surely not out of the question. Will it be difficult? Of course it will, and it would have been even without the injuries.
As Mary Chapin Carpenter says, "Everything we've got we got the hard way."
Yes, adversity it is then.
That's sometimes when we're at our best.
You can discuss this and and all the other stories by signing up at the Celtic Noise forum at the above link. This site is one of the three that has pushed for the forum and we urge all this blog's readers to join it. Show your support for real change in Scottish football, by adding your voice to the debate.