There is a tiresome argument which is going round and round on social media; actually, I call it an argument but it's really not.
It's one of those "discussions" which all flows one way. In this case, it's a bunch of people trying to "convince" Celtic supporters that the best right back in Scottish football is playing at Ibrox. They advance no logical points for discussion; it's more or less a shouting match.
It's people trying to convince themselves more than others.
To me, to most people, there has never been a point to any of this.
The majority of Celtic fans I know would not take James Tavernier even if it was to sit him on the bench.
We already have two, and perhaps three, better right backs at Celtic Park. Lustig gets stick but few of us would swap him for the Englishman. Gamboa may not feature in the manager's plans every week, but he would be a stick on to start if this was who he was competing against.
The way I see it, the only beneficiary at Celtic Park if James Tavernier was in the team would be Jack Hendry, who would no longer have to concern himself with that section of our support which gives him stick and gets nervous every time someone's running at him.
Believe me, they'd have a lot more to worry about if the Sevco defender was on the pitch.
I have watched Tavernier countless times, and I simply do not see it. He is frequently destroyed by attacking players down his side. The media makes excuses and says he's better at going forward; what a barmy argument to make about a defender. The truth is, he's just not that great in either part of his game. He scores goals, but then he is the penalty taker at a club which gets an unfeasibly high number of them. He can hit a free kick. Big deal.
There are a lot of rumours about clubs being interested in him; Sevco fans and their manager seem to believe they can hold out and get some massive fee. It's not going to happen, because people who watch him regularly know he has incredible weaknesses in his game.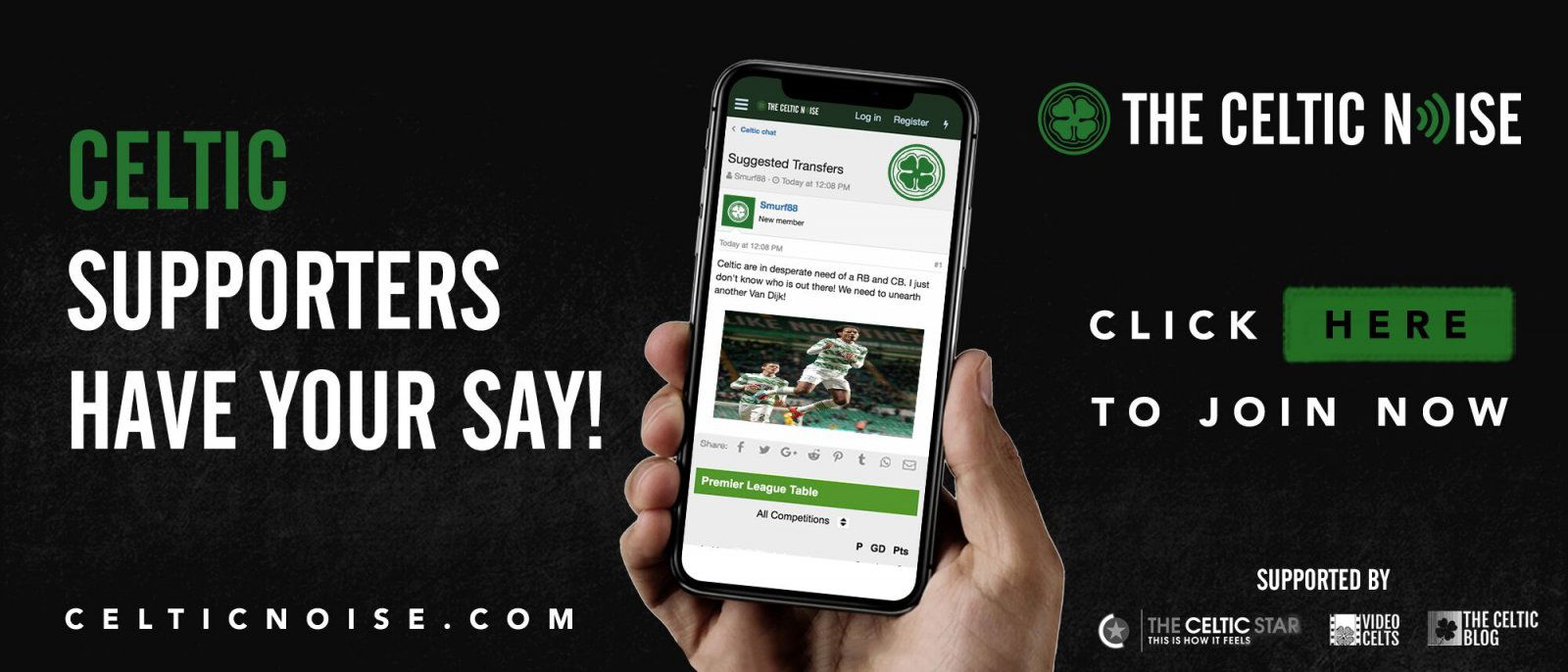 One newspaper headline yesterday said "James Tavernier 'not a kick in the backside away from being a top player'" The quote came from Jimmy Nicholl; in truth Tavernier is still a long way from being even a decent player. The interview talks about "signs of improvement". Maybe in the way he takes a spot kick. I've seen no evidence of it anywhere else.
Lustig is coming to the end of his career; he has been a stalwart for Celtic.
The problems with him are more about his lack of pace than anything else, and with the style of football we play that's a problem because if he can't get up and down the pitch quickly he can be exploited. He also tends to suffer in Europe where players who are much faster can simply knock the ball past him. But he remains a top pro and a full international. You don't trade in the real deal for a novelty item.
Cristian Gamboa is a better attacking player than he is a defensive one; it's the same argument as with Tavernier. Except in one crucial respect; Gamboa is an all-round better footballer, and that's true whether it's in an attacking sense or a defensive role. Ralston has been touted as the future in that position, and Hendry can deputise there quite easily as well. So too can Nir Bitton by the way, although no-one seriously thinks he'll do the job there.
This is a debate for stupid people. Or rather, for stupid Peepul.
There is nothing they can say that will convince me that Tavernier is better than Lustig, Gamboa or has more potential than Ralston. In fact, I'll go further and I'll name Shay Logan as a better footballer than him as well and I'd be tempted to suggest that David Gray at Hibs has a shout as well.
This Tavernier thing is all about hype, and it's not even hype aimed at making him feel confident when he goes out onto the park. It's a marketing strategy so the club can punt him for silly money in the January window or next summer.
But there's a reason they call it silly money, and it's the reason they won't get it for him.
You'd have to be silly to spend it on such a weak product.
You can discuss this and and all the other stories by signing up at the Celtic Noise forum at the above link. This site is one of the three that has pushed for the forum and we urge all this blog's readers to join it. Show your support for real change in Scottish football, by adding your voice to the debate.