For the first time in more than a year – that's the whole of last season and the fag end of the season before – Celtic has won four league games on the bounce. If it were simply a case of those wins I would be more cautious about what I write, but it's six domestic wins in a row on top of that … and we're scoring goals. For fun.
This is the Celtic of The Invincible campaign, all over again. We are clinical going forward. We are powerful. We are destroying teams with routine ease. Six flew past St Johnstone.
Four flew past Hibs. Three were cracked in against Hearts, and last night it was five. Four of them in the first half. Had the manager not opted to rest key players we'd have had ten.
It's the league leaders at home next, of course, and that will be a difficult game, but as we've already dispatched them on the "neutral" ground of Murrayfield I don't anticipate any problems. In fact, I expect us to run over them like a tank.
This is the best I've seen us play in a long time.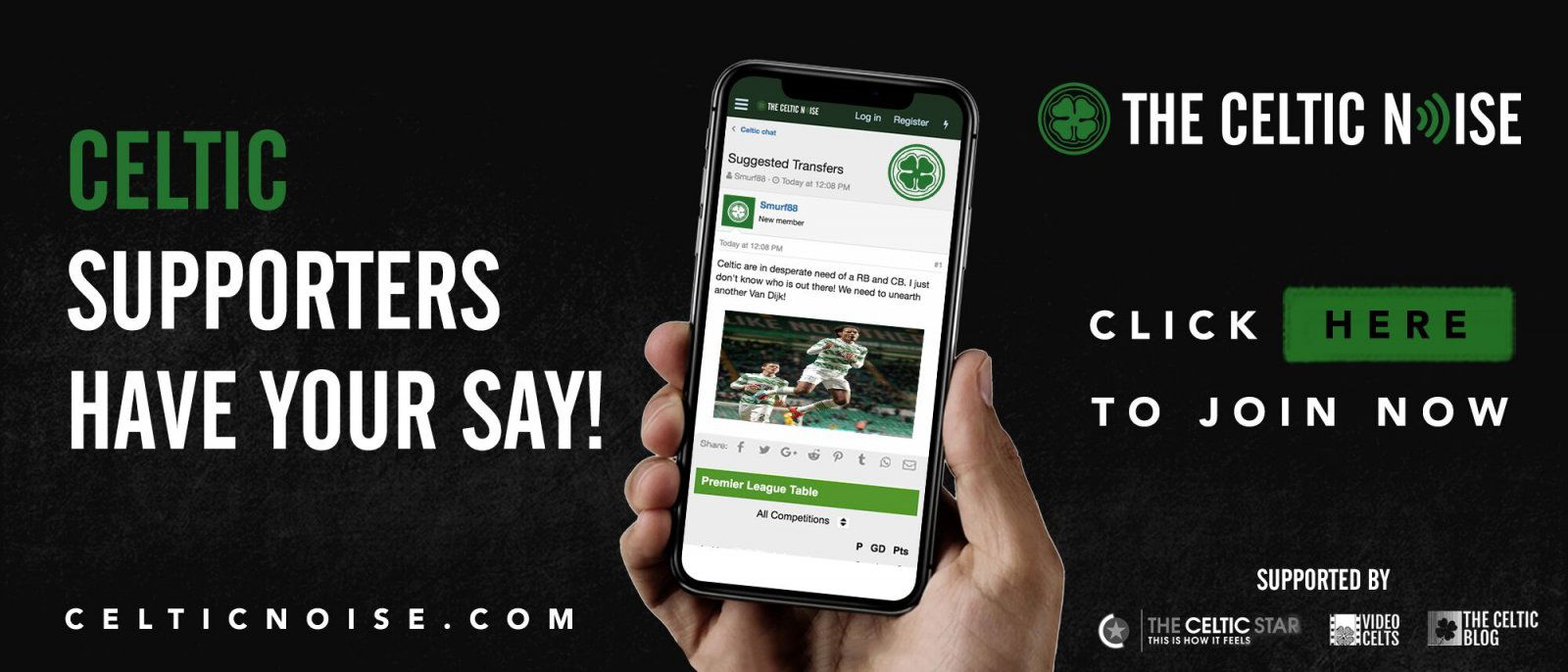 The players look hungry, they look keen, and when you consider the success they've already had that is a minor miracle in the modern game. And every single one of them knows he has the manager's support and backing and encouragement. Not every club's players feel so blessed. Some elsewhere, even new signings, feel spooked already and it has nothing to do with yesterday being Halloween and everything to do with their manager running them down in the media. Try making them run through walls.
Nobody can touch us on last night's form, and the confidence is now surging through the team making displays like that all the more likely. Look at Scott Sinclair for a prime example; he has been off form for months now, too many months. But in the last two games he has looked like the player of old. His head is up and he is flying again.
Ryan Christie is an even bigger case in point; that kid looks right in the mood now, and is already showing that he can add goals to his game …. and we'll need that considering that Leigh looks as if he's going to be out for a while. Again.
On top of that, we have a couple of very good defensive partnerships we can rely on; the big lad Benkovic looks a player alright, and you only hope we can hang onto him for the full duration of the loan spell.
That might be in doubt, what isn't is that we need to be scouring the Earth, now, for replacements for both he and Boyata in the likelihood that we have neither come the start of the next campaign. That, and a third striker, are top priorities for January.
And the pressing need for those players must be scaring the Hell out of the domestic competition, because this is virtually Ronny Deila's team who Brendan is getting these performances out of, and the certainty that we'll only be stronger after the next window, when the business end of the season starts and teams are heading towards the crunch time, must be terrifying to contemplate, especially over in Ibrox where they are not having the best week.
(More on that later, you can be assured of it.)
In the meantime, Celtic Park prepares for the visits of Hearts and Leipzig. These games will not make or break our campaign, but they will demonstrate our superiority in Scotland and lay down a marker for Europe.
Frankly, games can't come quickly enough at the moment.
You can discuss this and and all the other stories by signing up at the Celtic Noise forum at the above link. This site is one of the three that has pushed for the forum and we urge all this blog's readers to join it. Show your support for real change in Scottish football, by adding your voice to the debate.