The next few pieces will be on the AGM yesterday; for those waiting on my covering Resolution 12, I will get to it but it won't be today. Tomorrow probably, for reasons which will become clearer to you when I finally do the piece.
A lot of interesting stuff came out of that meeting, and the media has tried hard to turn a lot of it into more than it was. (More on that later, I assure you.) But one of the aspects of it which I found most interesting was the chit-chat about what happened this summer and what it means for the future.
And following on from that, there was a discussion about complacency, which I thought the panel handled very, very well indeed.
There probably isn't one of us who doesn't believe that we had a terrible summer. Mistakes were made, some of them huge, glaring, mistakes. I think John McGinn got away from us because, in part, we were complacent in believing he would be willing to wait until January.
That he wasn't came as a huge surprise to everyone at Celtic Park.
I worried a lot about that, and about the poor standard of our summer dealing. I was appalled, to be honest, that we came out of the window weaker than we went into it. Lawwell, in particular, has a lot to answer for there as most of us are well aware.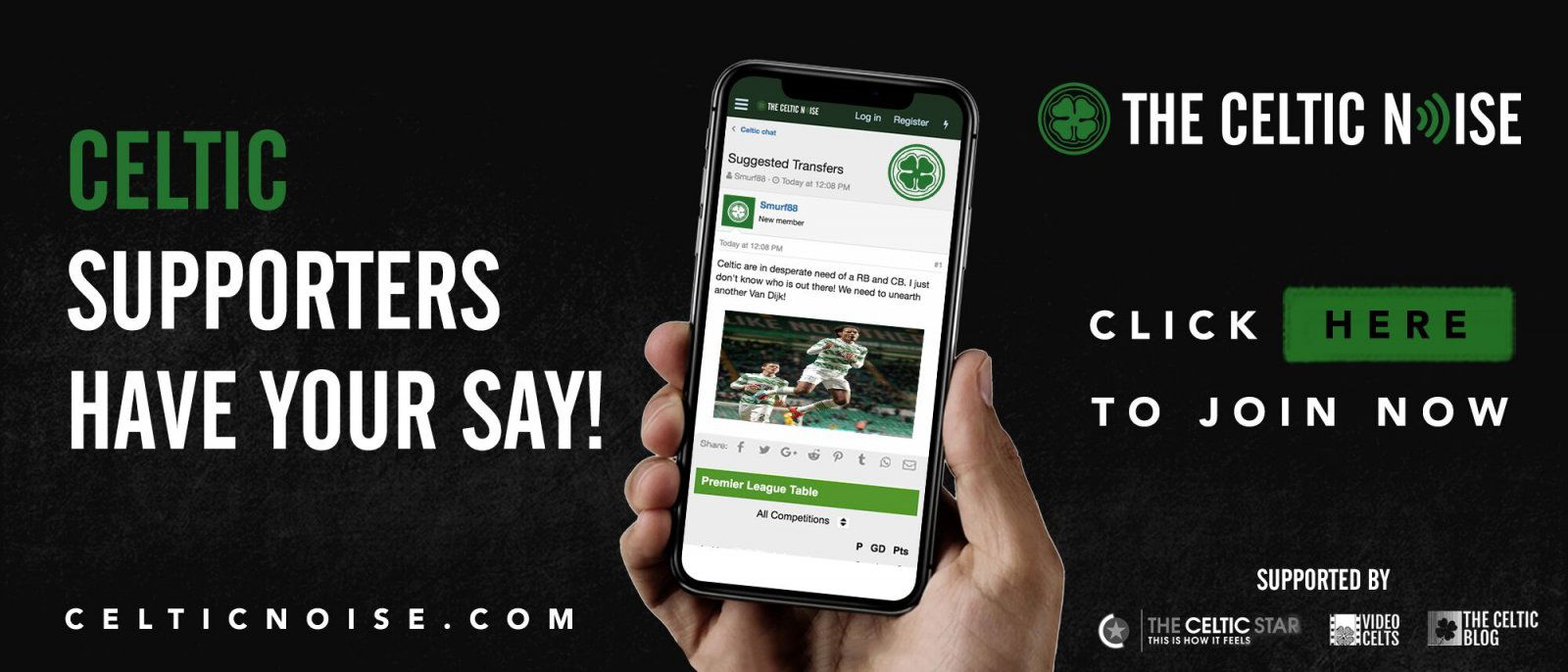 But I am relieved to know that it wasn't all about complacency. The McGinn one you can certainly put down to that, but this is a board acutely aware that the biggest danger is falling asleep at the wheel on cruise control. Straight up incompetence, I can deal with all day and every day and putting our summer travails down to that reduces them to a minor matter which can be fixed by tightening up the systems inside Celtic Park.
Lessons have been learned, that's the mantra. And with errors and screw-ups that's a solution. But complacency is a different animal and could have done us real harm.
Reviewing the comments from yesterday, I see no sign that it's a problem at Celtic. I know, sure as Hell, that it is not an issue for the manager and his coaching team who's approach to their jobs is to treat every game as if it was just as important as the one before it and the one that's coming next. These guys have a focus that goes all the way through the team. Their will to win is matched only by their respect for the opposition.
I could well understand if the Celtic board viewed the one at Ibrox with complete contempt; it's how we view them, after all. But this is Scotland after all, and that club is as dangerous as a poisonous snake and especially when they seem to operate by a different set of rules.
Operation: Stop The Ten doesn't finish at the walls of Ibrox, as we all know.
"Complacency is our biggest concern," Ian Bankier said, and when a chairman is actually worried about that then you know it's not going to be a problem. Lawwell was even more determined to get that point across.
"We don't sit every month when the bank statement comes in and say 'how good are we, we've got X in the bank?" he said. "We're a football club. The purpose of having the money in the bank is to reinvest it back into the club and we'll do that for the right players."
Everyone there yesterday put on a united front, and it was not just for show.
However much the media might want to reinterpret the remarks, this was our hierarchy speaking with one voice.
The summer is behind us.
Now we move forward.
You can discuss this and and all the other stories by signing up at the Celtic Noise forum at the above link. This site is one of the three that has pushed for the forum and we urge all this blog's readers to join it. Show your support for real change in Scottish football, by adding your voice to the debate.