Today our club published details of a quite amazing report that it had commissioned a while back. The report is an economic impact analysis. It reveals just how much cash we bring to Scotland; an estimated £165 million a year.
These kind of reports are common at companies which seek to expand. Celtic seeks to expand. But that's not why we had the report put together.
We had it put together because we aren't getting the appropriate level of support from the local political class.
The club has lamented this in public several times.
When Peter Lawwell spoke to the media about it last year it created a brief flutter of stories and then it died away.
The club has plans, it has ambitious plans, but they all depend on some level of political support and that has not been as forthcoming as it should have been.
Celtic wants to crystallise thinking on this one, and that starts with giving people a proper appreciation of what it is that we bring to the local community.
This city, as a whole, accrues enormous benefits from what it is that we do, and Peter Lawwell rightly pointed out that the opportunity to create a world class sports hub in the East End is not something that politicians should be opposed to. And yet some are.
This opposition is not down to bias. Not all of it anyway. As the CEO pointed out, there is an almost paralysing fear on the council of being seen to "favour one side or the other." This is about Sevco; this is about the politicos fear of being seen to be doing us a good turn whilst the Ibrox club stagnates. You just wonder if this sort of attitude would have prevailed if the shoe was on the other foot. We all remember the Moonbeams proposals, after all.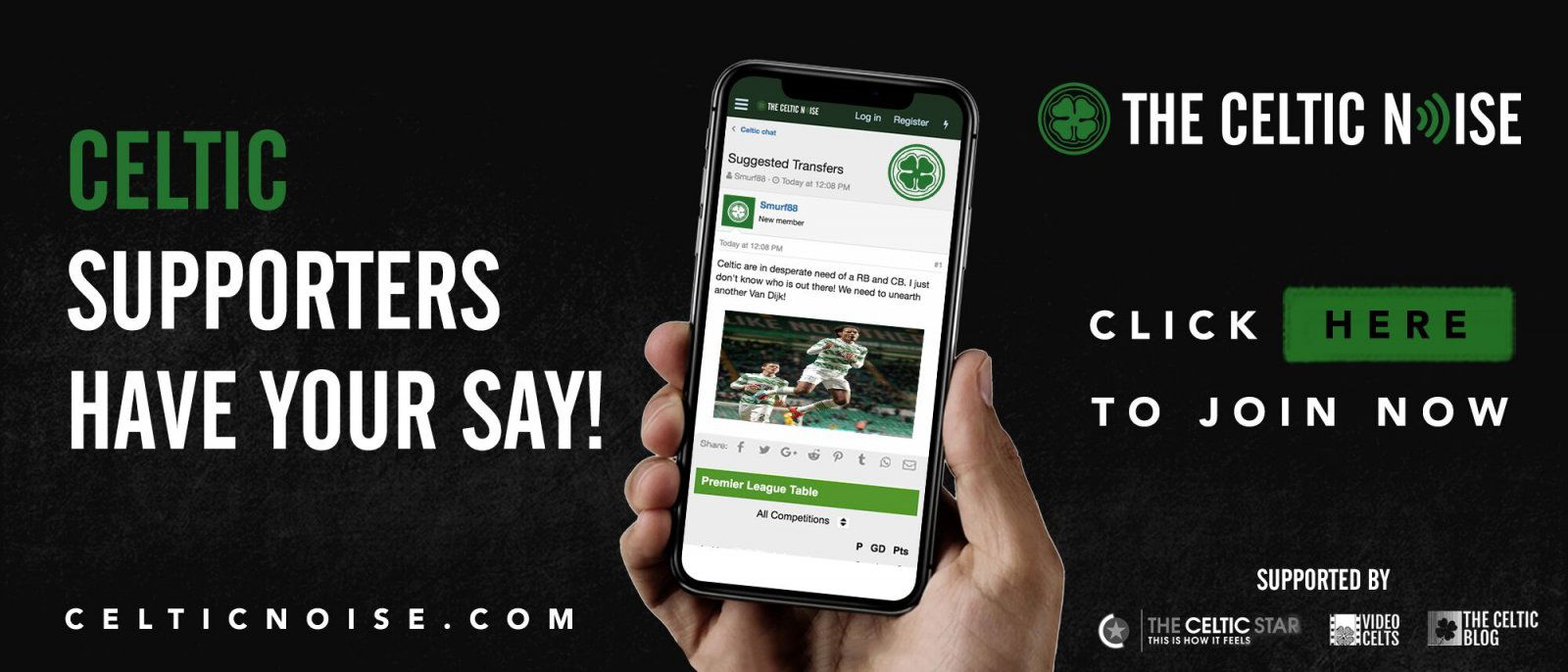 Look at this for a moment through the wide angle lens. Because Sevco has been busy on this, although it might not be immediately obvious how. Did you ever wonder why a fan-zone, an issue of almost total insignificance, became a trial of strength between the council and the club? Did you ever wonder what that was actually about?
It's about creating a narrative.
We're dealing with very unscrupulous people here; never forget that for one minute.
They wanted to create the impression of a council that was filled to the brim with people "unfriendly" to them, in the hope that this would make it more difficult for the council to give us the help we require to get our own projects off the ground.
And in many ways that strategy has succeeded.
The council has been forced into a public fight and some of the leadership's people have been smeared. They know this creates difficult conditions for those people when it comes to waiving through Celtic's land buys or planning permissions. They have no qualms about doing this, about whipping up sectarianism, about using it as a weapon, because they know that success in these ventures would give us another revenue stream, another decisive advantage, and they are hanging on as it is.
So the pressure is already being ratcheted up, and Celtic knows it and Celtic has to respond to it. But we can't get into a fight over something that, on the surface of it, is none of our business … although people inside Celtic Park are entirely aware of how it is.
This economic impact analysis is our way of saying "Look, we make an amazing contribution to this city and its economy already and we can make a bigger one."
Celtic is asking only that its proposals be viewed in the same way as any other major company which does business in this city or in the West of Scotland as a whole. We're asking that the politicians take the politics – local, national, party political and yes, cultural – out of this thing.
"There is a great deal in this report for the club and its supporters to take pride in," Peter Lawwell said, warming to the point. "We also hope the Scottish Government and Glasgow City Council will recognise that Celtic, and football more generally, are significant economic players when it comes to issues like transportation links and tourism promotion."
And that is the crux of it, because there are things here we would like to do.
There are plans which exist currently and which we'd like to make which are being stymied not only by a lack of appreciation for what they could bring to the city but because of a culture of fear that exists in our political class and which harms us as we try to move forward.
Whilst applauding the statistics in the report, we also need to be aware of why the club has commissioned it in the first place.
You can discuss this and and all the other stories by signing up at the Celtic Noise forum at the above link. This site is one of the three that has pushed for the forum and we urge all this blog's readers to join it. Show your support for real change in Scottish football, by adding your voice to the debate.