Let's be clear; James Forrest is playing some of the best football of his career right now.
The decision to play him last night was wholly justified. Unfortunately for McLeish, our winger has made himself another player he simply cannot ignore even if he wants to. So special was that performance that it has brought the last two Scotland games into sharp focus.
Why was Forrest not played from the start against Israel?
He was off the back of a four goal haul in Perth and everyone knew he should be guaranteed to play. Only McLeish and his coaching team disagreed. Scotland dropped points that night. Forrest would have run riot against that defence. There was no reason for his not being in the line-up from the kick-off.
With everyone congratulating themselves over a win against lowly Albania, a lot of cracks are being papered over. A lot of past sins suddenly seem to be forgotten. This comes down to one of two things, and neither is good for the national team.
Forrest's non-inclusion in the last set of games was either McLeish's bias getting the better of him or it was the sort of bloody minded nonsense that Strachan was so often prey to; a manager who would rather weaken a team than admit he'd got it wrong in the first place.
There was no logic to Strachan's initial resistance to playing Leigh Griffiths, just as there is no logic to the way Forrest was ignored until last night; if it's a case of "manager knows best" then clearly the manager had it very, very wrong.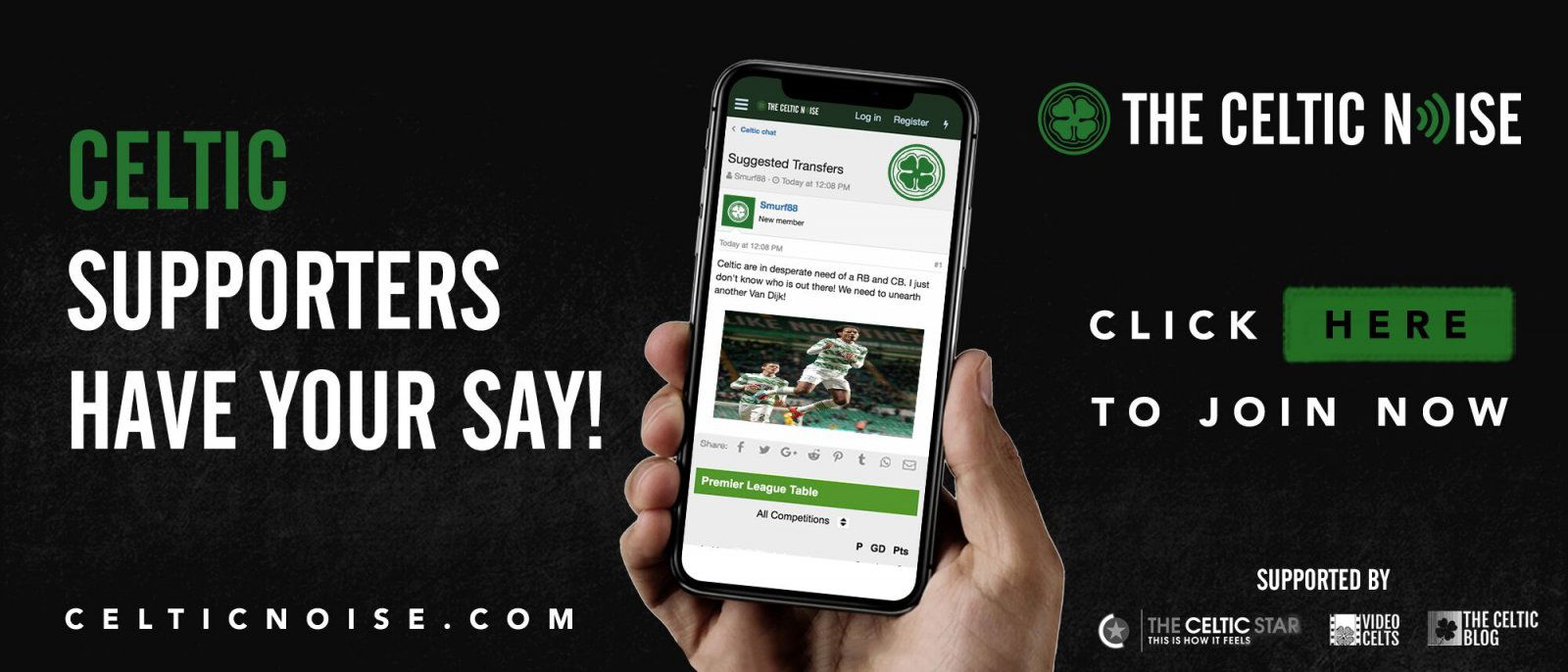 The problem here is easy enough to understand, I guess; McLeish has never wanted to feel like he is beholden to Celtic. It eats away at him that he is.
He knows our players are his best chance of keeping his job, even short term, but the idea sticks in his craw. He does not want our club having any kind of hold on him, or on his destiny. Quite the opposite and especially as he believes he still might end up at Ibrox.
On top of that, the last thing he wants to do is raise the profile, and morale, of our squad and sadly for him you only have to read Ryan Christie's comments today to know that this guy is just buzzing right now and up for every single game … Forrest undoubtedly feels as high as he ever has, and those two will carry that good feeling into our own games.
It is not inconceivable that at some point McLeish will have to play Gordon, Tierney, Hendry, McGregor, Forrest, Christie and Griffiths in the same team and if he were sensible he would mend fences and that's exactly what he'd set out to do.
But McLeish's constituency is not our support; he was appointed so that the SFA could win back a section of the Sevco fans, the one that would give Scotland the time of day in the first place. They are already moaning that Hendry got the call up instead of McCrorie. Imagine their future fury if a Scotland starting eleven has five or more Celtic players in it? Would that impact on McLeish's chance to work his way back to Ibrox? Of course it would.
This weekend has put his team selections firmly under the spotlight. If he decides not to use every available Celtic player he has at his disposal then he better hope the players he brings in get the job done, because if they don't then hard questions are going to be asked.
McGregor is already virtually unmovable in the midfield. Tierney cannot realistically be left out when his fitness is not up question. Forrest has just declared himself as the natural choice on the right and Griffiths is undisputedly the best striker available. Christie will make himself difficult to ignore. These will be the building bricks of a new Scotland squad … if McLeish is playing with a straight bat, if he locks out the voices of the Peepul who won't be able to bear it.
Every manager has to stand and fall based on the decisions he makes.
On the surface of it, McLeish has easy ones.
He should be talking to Celtic and making peace with our club and building his survival around the best options available.
If he chooses to do otherwise – and by his selections will his choices be known – then Hell mend him.
You can discuss this and and all the other stories by signing up at the Celtic Noise forum at the above link. This site is one of the three that has pushed for the forum and we urge all this blog's readers to join it. Show your support for real change in Scottish football, by adding your voice to the debate.