Everyone knows I have long thought that Patrick Roberts would return to Celtic Park, but at this moment in time he would be coming as the second choice. I still think we'd be prepared to sign him, but he is not going to get James Forrest out of the team right now.
My namesake continues to improve.
We're charting the rise and rise of a special player.
James Forrest simply destroyed Israel last night, and although theirs is not the best team on the planet it follows on from his performance against Albania which follows on from his tremendous league form and his excellent night against Leipzig.
This guy is bouncing right now. His head is up.
I'll talk about that a little later, but for now let's say just this; he is a first pick right now, no matter who else is in the squad. It would be an insult to him and the way he's playing right now if we signed someone to take his place.
There's no need for it.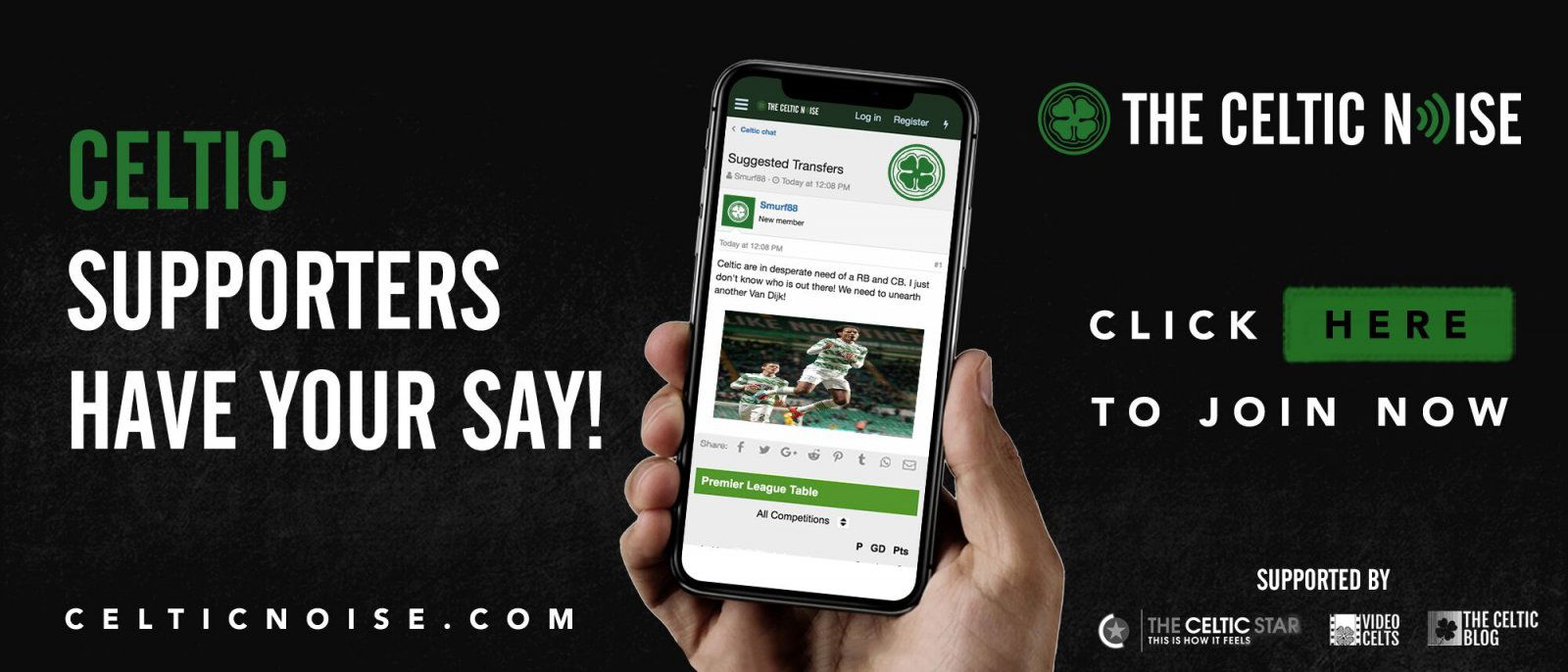 As long as he's playing like this he's a potent weapon in our arsenal.
It's pretty clear that Forrest is a better player than a lot of people thought, a lot of people including some of our fans. A lot of people including me. I'm willing to hold my hands up to that and say that he's a far better footballer than I thought he was.
It's high time Forrest had his own song for one, and not just for the enormous ego trip of hearing fans sing my name at games! This guy has earned it. He's been in our first team for a long time now, and he has worked hard and the rewards are now obvious for him and for us.
He had his critics in the stands – and on the blogs haha – but he is past due respect.
Roberts is still a hero at Parkhead. He is the natural heir of the number 7 shirt, as we all know full well. And he can play on the left as well as on the right, not to mention that Brendan used to play him in the hole behind the forward line.
But his natural position is in the one Forrest has nailed down as his own, and that complicates things as I said it might in the last piece I wrote on Patrick.
It is another element we have to consider.
You can discuss this and and all the other stories by signing up at the Celtic Noise forum at the above link. This site is one of the three that has pushed for the forum and we urge all this blog's readers to join it. Show your support for real change in Scottish football, by adding your voice to the debate.