What a statement from Craig Levein after we pulverised his team yesterday.
Incredible.
His team had just been absolutely slaughtered, well beat for the second time in a week.
Last week he was blaming the ref for awarding a "game changing" penalty.
Yesterday he was blaming himself. "The manager is an idiot," he said.
None of us disagrees.
"Blame me for that," he told the media, some of whom were all too happy to have something to point to other than the strength of the Celtic team.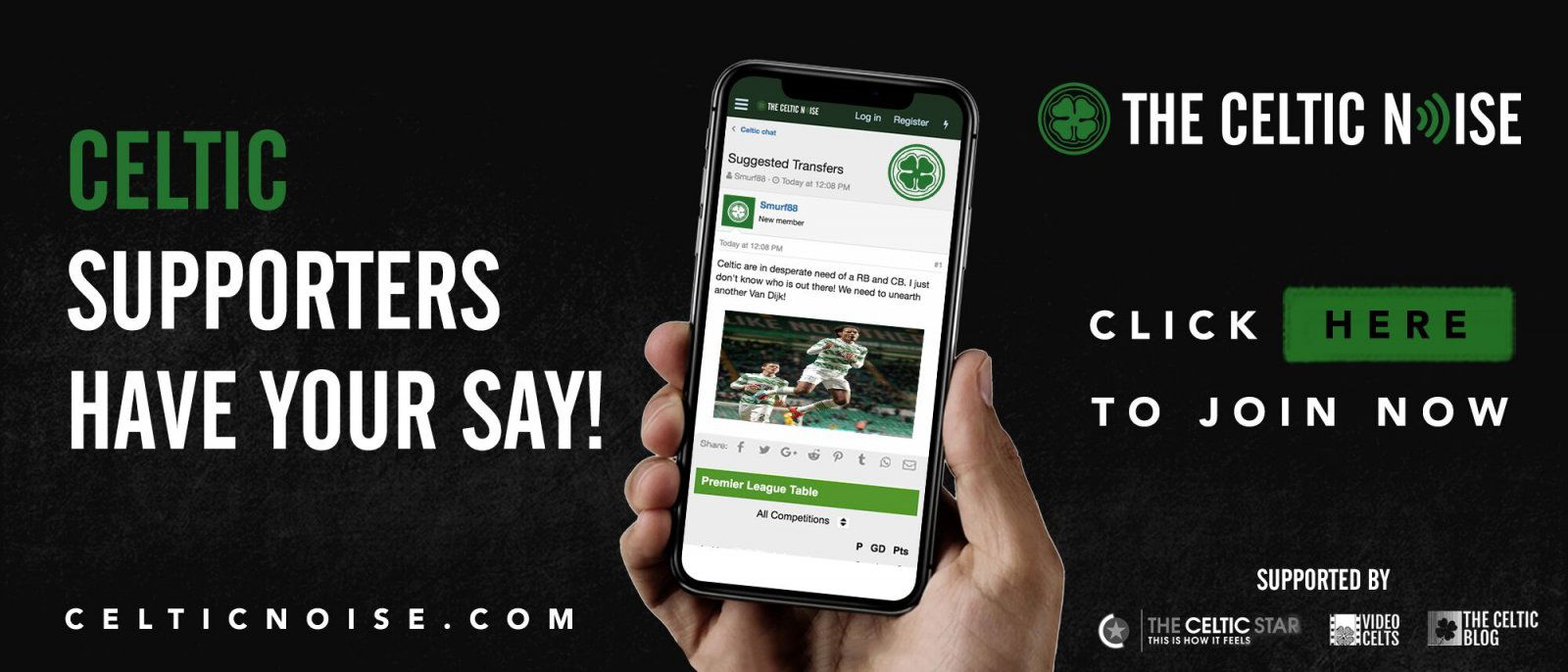 There was no reason for embarrassment yesterday on the Hearts side; they came face to face with a hungry team that was at the very top of its game. Only a man so bitter he can barely see straight would not have acknowledged it.
Levein has tried to bluff and bullshit his way through the last week, cracking crap jokes, defending the thuggish conduct of his players. The comments he made yesterday were simply the latest in a long line of them, designed to rob Celtic of any credit.
When his team went to Ibrox earlier in the season he changed the team tactics – the ones that had taken them to the top of the league – so much that BBC Scotland could not even work out what formation he was playing; in the aftermath of that match I do not remember him taking any criticism for the performance or the result; in fact, he blamed his own players for individual mistakes. There was no mea culpa that day at all.
Levein hates giving any club credit when his team gets beat, it one of his many negative personality traits. But he does have a serious problem with Brendan Rodgers, and with Celtic, and it comes out often. The man lacks any class at all, or a scintilla of sportsmanship.
Celtic deserved enormous credit for their performance yesterday.
Instead of acknowledging that and giving it to us, Levein chose to play word games and self-flagellate for the media, and what's more is that he didn't mean a word of it. He believes he's God's gift and so I can only conclude that he did it rather than say what everyone in Scottish football knows.
We played them off the park. Twice. In a week.
Never miss an article on The CelticBlog again … download Celtic News Now, the best aggregator of Celtic stories on the internet, by clicking here. You're supporting a great Celtic fan project and all of the various sites … and it's free.
You can discuss this and and all the other stories by signing up at the Celtic Noise forum at the above link. This site is one of the three that has pushed for the forum and we urge all this blog's readers to join it. Show your support for real change in Scottish football, by adding your voice to the debate.