The Media And Sevconia In Raptures: The Signing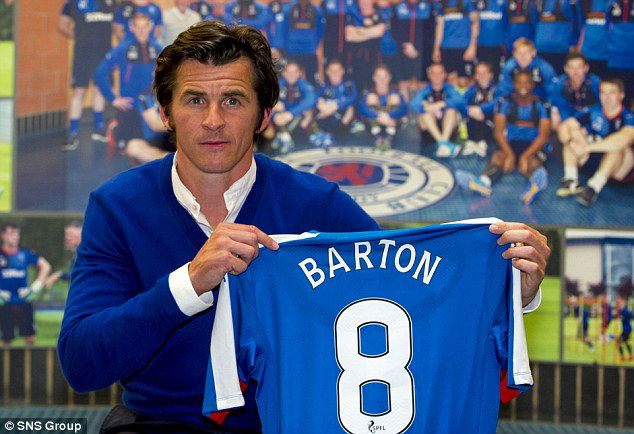 Every good story would have to start with the signing, and no version of that would be complete without casting the media in the role of Useful Idiots, and they were so embarrassing that it's unbelievable.
I remember reading some of their commentary in near disbelief.
If Barton came across as an arrogant twat then they came across as being completely delusional.
Honestly, if you recall you'd have been forgiven for believing Sevco had signed a world class player at the height of his powers instead of a 33 year old ned with a reputation for thuggishness that went far out in front of the one he had as a player.
There was fearsome competition for who could write the most sycophantic pro-Sevco claptrap, but anyone making the movie would have to find a way to shoe-horn the words of Richard Wilson, of the BBC, into the story somewhere because they are awesome.
"Barton has reinvented himself; in a shorthand way, he has gone from CCTV footage of fighting to being a guest on Question Time. So nobody ought to be surprised that on the verge of a return to the English Premier League, and all its riches and glamour, Barton has chosen to sign for (Sevco) … Barton's previous comments, and his prior indiscretions, are not relevant to his arrival at Ibrox. His performances … will carry far greater weight, and on the evidence of last season Barton remains a player capable of influence."
Aside from this sort of claptrap, how many outlets took Barton to be the player of the year?
Almost all of them. Nearly every sportswriter of repute thought he would walk it. Sitting there at the press conference, having all the honey poured in his ear about how brilliant he was, and reading the absolutely barking coverage he was getting any man might have gotten a big head.
But this guy … he was an egomaniac before all that. He coped as we all thought that he might.
Everything went to his head … big time.