A wonderful story in The Record this morning; John Guidetti may be available soon and his preference would be to return to Celtic.
They got the story from the news media in Turkey.
Is it true? Does it really matter?
In my view, Guidetti should never be allowed into the building again far less the dressing room and far less the first team.
He had his chance to sign for us once before. He preferred not to.
I am bitter about these things. I always was. I don't generally have anything good to say about people who leave our club, and I certainly don't have anything good to say about players who chuck it halfway through a contract and then slate Scottish football on their way out the door.
So life didn't work out for him after he left. He's not the only one. Ask Stuart Armstrong how he's doing since departing for Southampton. He is an unhappy lad right now and there's a lot of it about. I believe John McGinn will regret not signing. Dembele is another matter. His career is clearly on the up and up. It's Guidetti's own fault his isn't because he does have talent.
Guidetti said that Scottish football wasn't at his level. He said he could not motivate himself for trips to Ross County. He complained about the "muted" celebrations when we won the league. The guy thought he was too good for us then.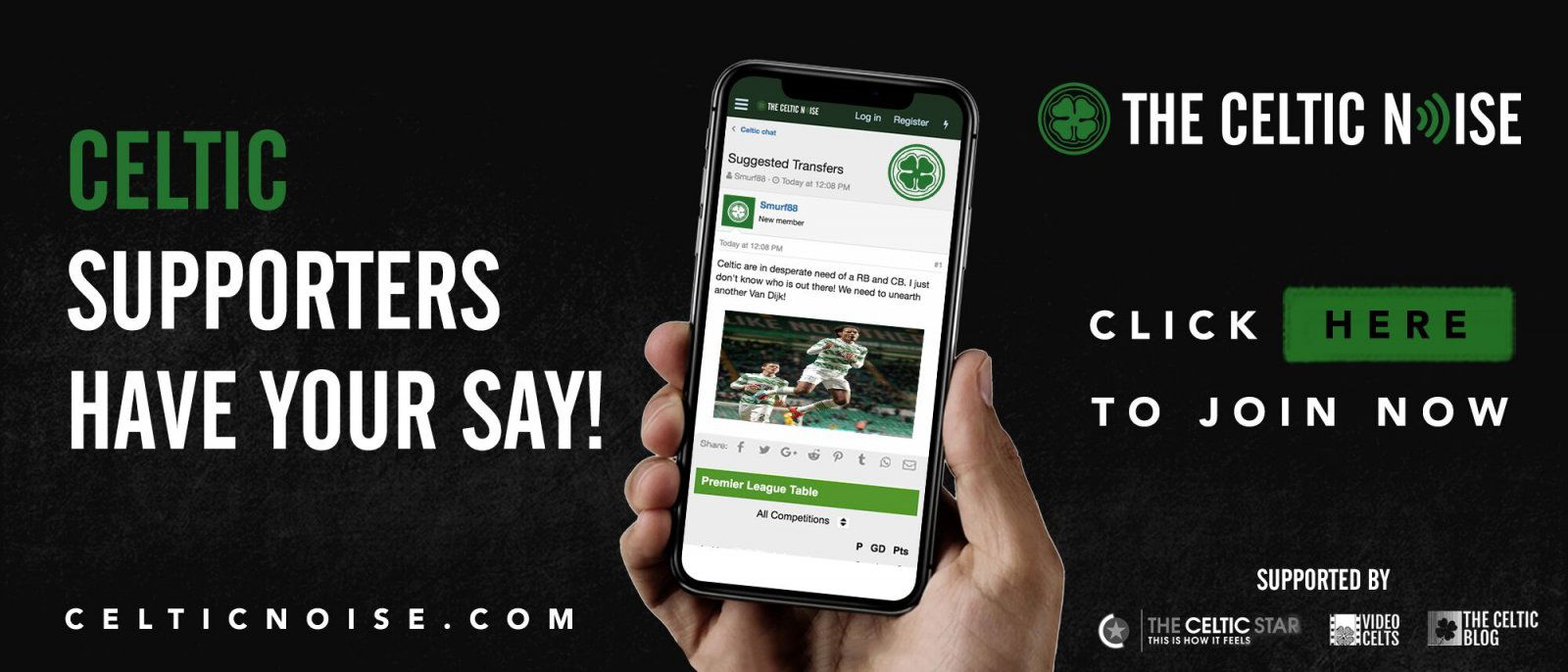 What's changed?
"I don't owe Celtic anything," he said at the time and he was right. We don't owe him anything now.
A lot of players have done this.
A lot have left Celtic Park thinking they'd go on to something bigger and better and found that the grass was not necessarily greener.
He was advised to sign for us at the time. He was told he would never play in front of such supporters again. He only had to ask his fellow Swedes Larsson and Mjallby, who would have confirmed that. Had he still been at the club he would be standing on the brink of making history right now … having made plenty already.
But he knew better, or so he thought. He chose to go to Spain but he signed for a club that was never going to challenge for honours. That was part of what he gave up when he left Celtic Park, and he ought to have realised that too.
I really don't have an iota of sympathy for a footballer who had in his possession a Celtic shirt and chose to throw it away. He didn't want to be here and he made an adult, informed, decision not to sign a long term contract. I cannot hold it against him, but I won't forget it either.
There can be no going back. We have moved forward. So should he.
You can discuss this and and all the other stories by signing up at the Celtic Noise forum at the above link. This site is one of the three that has pushed for the forum and we urge all this blog's readers to join it. Show your support for real change in Scottish football, by adding your voice to the debate.