Kouassi Eboue is probably out for the rest of the season.
What can you even say about that, except that our luck is absolutely dire?
This is the kind of news that makes you want to bang your head against a brick wall.
It is horrible for the player, it is horrible for the manager, it is horrible for the club itself. And the effects of it might be multiplied when we finally get the news we're all dreading about Arzani; it seems that he, too, has a cruciate problem which the rumour factory said could rule him out for months.
I know a lot of our fans don't get Eboue; many think he's a waste of money. I disagree.
This kid has needed a settling in period, and he needed that because he's a young guy in a new country, learning a new language, trying to fit in to a new culture. If Celtic didn't think he could handle it he wouldn't be here, but there is no doubt that it's taken him time.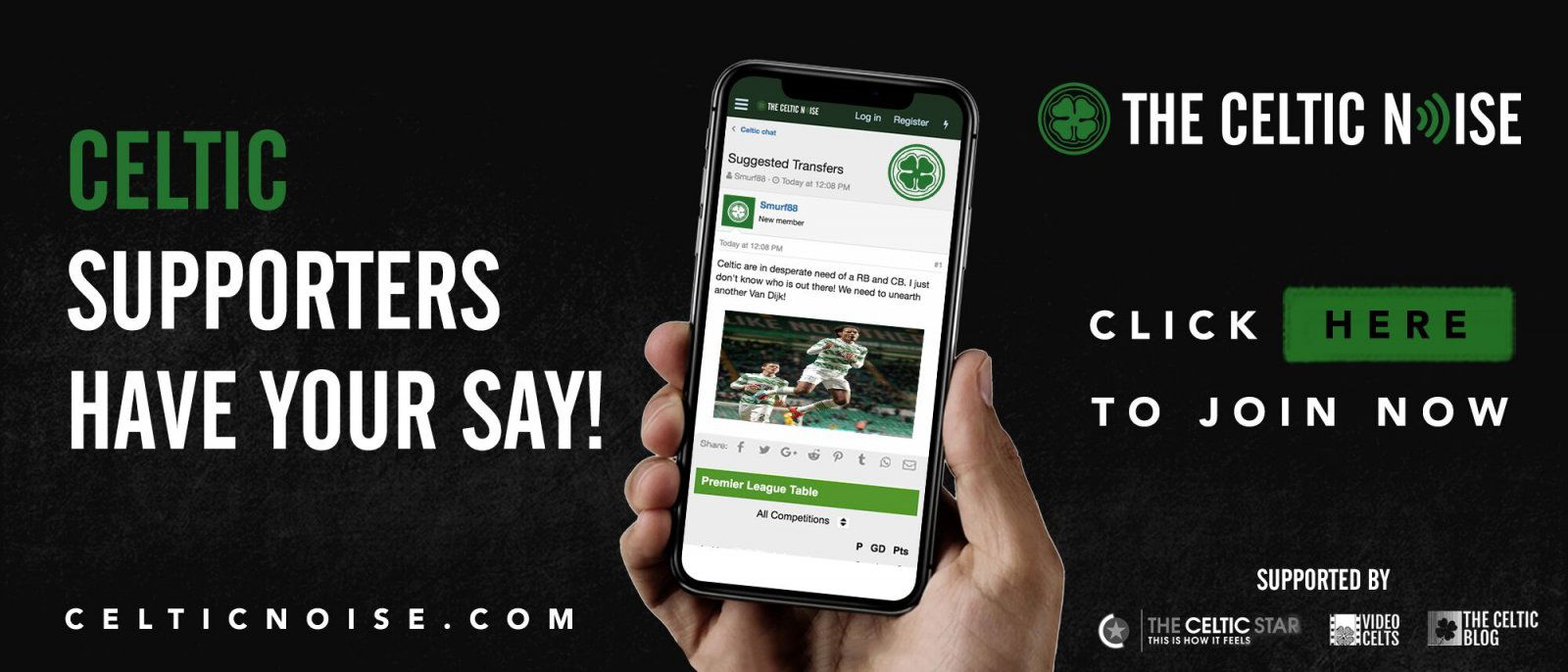 When he has played we've seen signs that he has something, and he absolutely does. He just needs games to get up to speed, and with the injury to Scott Brown we probably all expected that he would get them. The manager has described him as Scott's "natural successor" and that means something. We'd have seen more and more of him as time went by.
And that's all at an end tonight, a sad end, a horrible end, one that may even finish the kid's career at the club. That would be the worst outcome of all.
It is honestly soul-destroying not only for the player, but the club too. It is unbelievable that we keep going through this. Look at last season, and the number of long term injuries our team had to deal with. Nir Bitton has yet to return to the squad, that's how serious his own turned out to be. Jonny Hayes was another who got hurt at the worst possible time … just as he'd scored his first Celtic goal and was clawing his way into contention.
Injuries happen. They happen at every club. Scotland seems to have more long term injuries than just about any other nation, and part of that has to be down to the conditions in which our teams sometimes play, and I include those ghastly plastic pitches in that.
But the injuries the other night didn't happen on artificial surfaces … they were just pure bad luck.
It seems to follow us around these days.
Get well soon Kouassi and Daniel, and I hope we see both of you in the Hoops again soon. Or just at all really.
You can discuss this and and all the other stories by signing up at the Celtic Noise forum at the above link. This site is one of the three that has pushed for the forum and we urge all this blog's readers to join it. Show your support for real change in Scottish football, by adding your voice to the debate.