It was (not surprisingly) Springsteen who summed up the warm afterglow of the turning of the corner best; "It's been a long, long drought baby but tonight the rain's pouring down on our roof," he said in his wonderful song The Living Proof and I have never understood those lyrics better, or appreciated them more, than I did watching James Forrest single-handedly dismantle Albania last night to get his first goals in a Scotland shirt.
I felt very proud of my namesake.
He's been on the brink of where he is now for a long, long time.
We are, as Springsteen said in the song, lying beneath the eaves now, in warmth and contentment, listening to the changing of the wind. The good fortune (it isn't; I'll get to that shortly) of our current position really is something to be amazed by. We have, in our first team squad now, three players of immense ability who could go and play anywhere … and they didn't cost us a single penny. They are all products of our youth system.
And what a triumph that is for us. Last night it was Forrest and McGregor (and Christie) who were the glue holding that Scotland team together. Tierney is the third of our home-grown troika of course, and as good a talent as I've seen our club produce.
Yet Forrest has been the slowest of the three to emerge in full form, which will sound strange as he was the first of the three to become a genuine first team regular. But his route has been slower, his path a little more difficult. I wrote some of the most scathing things about him which anyone committed to publication whilst Ronny Deila was at Celtic.
"The word ineffectual was coined for him. So is the word useless," I ferociously snapped at him when his every run was into an opposition player, where every attempted cross was weak and tame, when he was too easily bundled off the ball and seemed injury prone on top of that.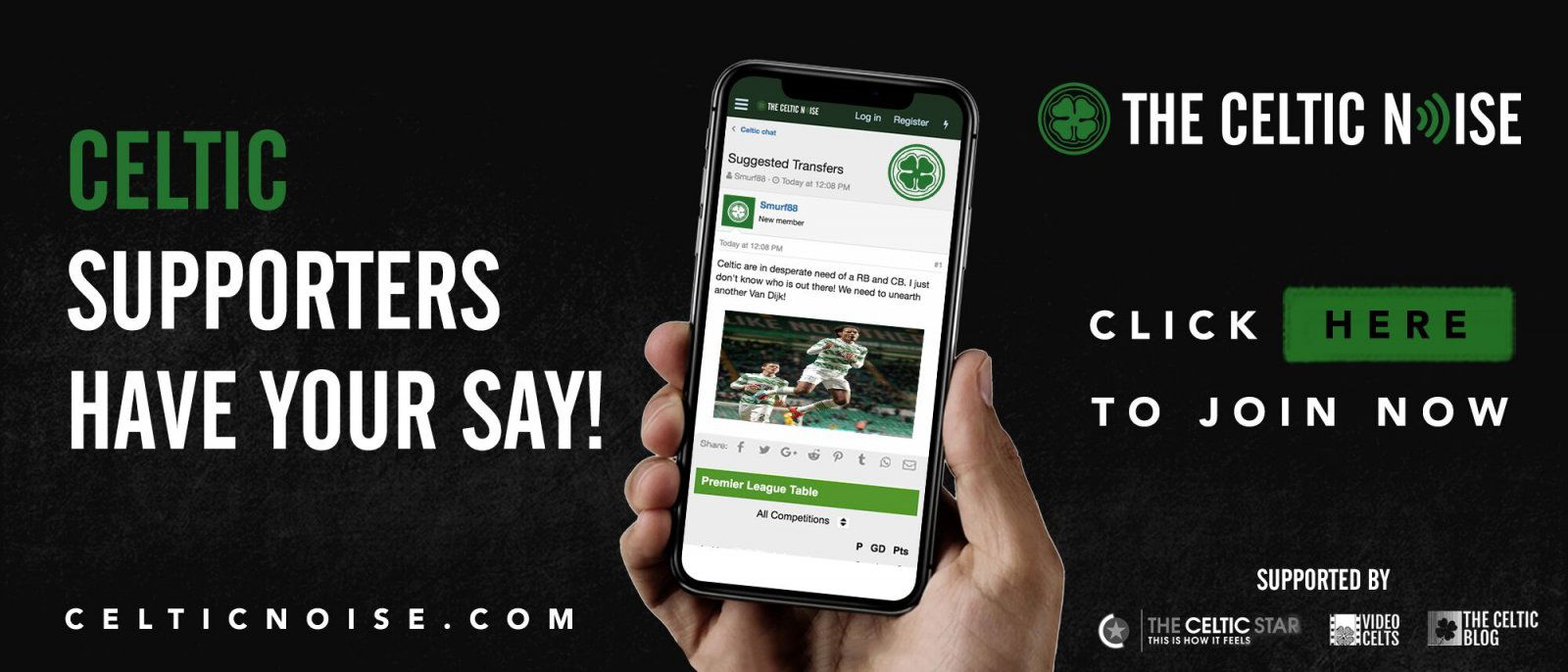 There was also a stand-off over his contract which seemed certain to end with his going somewhere else. How far away it all looks now, not so much distant as something that could almost have happened to a different player. I cannot believe how much he's improved.
He is 27 now, no longer a kid, but entering his prime. McGregor is 25. Kieran is just 21.
I am one of those guys who doesn't focus overmuch on the youth team because I don't like to get my hopes up only to have them dashed.
I thought, for example, that Aiden Nesbitt would be a Celtic first team footballer at some point. He's now at MK Dons.
Stuart Findlay was another I thought would make it and I could go on.
Because of this, the emergence of Forrest, McGregor and Kieran took me by surprise. I was watching for other players when these guys were promoted to the first team, which shows what I really know about talent spotting.
There are some who you hear about well in advance and who do get there; Mikey Johnson is one of them, and we'll see plenty of him. Tony Watt was a player I waited a long time to see in the first team; he was getting rave reviews all through every youth level and it was all justified (although not fully realised sadly) on that night against Barcelona.
The number of these kids who actually reach the Celtic squad is vanishingly small compared to the number who go through Lennoxtown … but actually, our club is acknowledged to be a football player factory. We've made more professionals than any other club in this country and have one of the highest ratios in Britain. The system works.
Some think it is pure luck – our "good fortune" – that we have three outstanding players who emerged through the youth system. It isn't. Potential is what any youth development team looks for, that much is true, and you do have to get lucky with that … but if it were as simple as that then every promising young footballer would make it somewhere.
As we're all aware, a hell of a lot more goes into making a professional footballer than just talent.
Forrest clearly had talent, but it took a manager and a coaching team who knew what areas of his game needed work to get the best of it. Brendan and the hugely impressive Chris Davies, who does not get enough praise on this blog or anywhere else, are relentless in their pursuit of excellence, and they want every player at our club to play at his peak.
Watching Forrest last night, I was reminded again of just how good these guys are. Ryan Christie is another footballer who is blossoming under their tutelage. The core of the team on which McLeish is more and more going to be dependent has Made At Celtic Park stamped on it; even though I strongly dislike him and want him gone, I feel good for those guys this morning, and for Forrest in particular because the turnaround in his career is incredible.
I feel good for us too. We waited a long time for Forrest to show what he's got and over the last few months he has grown as a player far beyond our expectations, and we are fortunate not only to have him and the others at our club but the coaching staff that has brought them on.
We are in a very good place at the moment.
You can discuss this and and all the other stories by signing up at the Celtic Noise forum at the above link. This site is one of the three that has pushed for the forum and we urge all this blog's readers to join it. Show your support for real change in Scottish football, by adding your voice to the debate.