Another day, another excellent footballer signs on the dotted line at Celtic Park, committing his future to the club for the long term. This time the honour belongs to Mikey Johnston, and this is news that comes as no surprise to me at all.
I said in my article on our current academy trio – McGregor, Tierney and Forrest – that Mikey was going to be the next one who'd make the breakthrough for real and I am delighted that he has been given the new deal and the opportunity to prove me right.
I've been writing about Mikey for a while.
I said he was a player who was going to save us a fortune.
I am thrilled that Celtic has backed their own faith in him up with an improved deal. Along with the contract offers for other key players, this is further proof that our club is moving in a very positive direction. It is the proof that full faith has been restored across the boards.
It is also a major vote of confidence in our youth development team.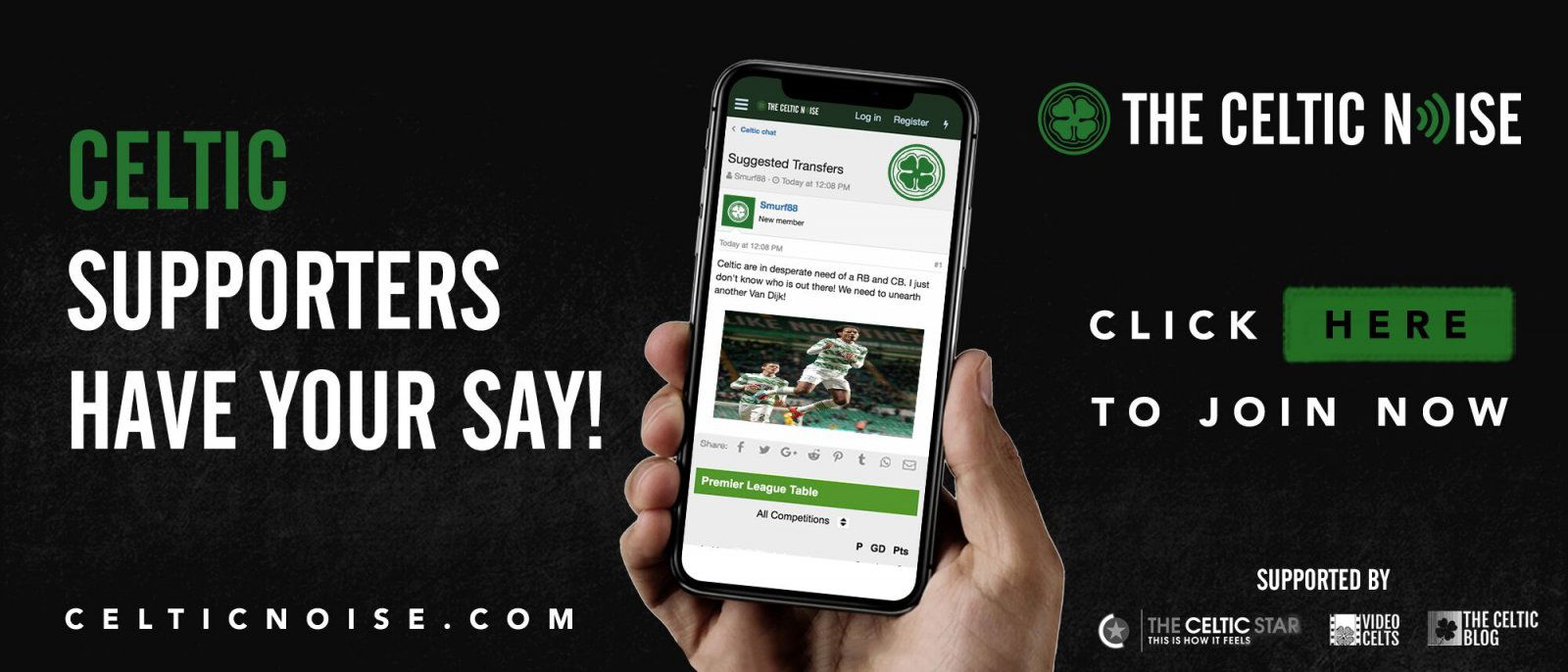 These guys deserve enormous credit, all of them.
On top of that, you really have to say that Brendan and Chris Davies do too. I cannot say this enough times but the mark of a truly great manager is that he makes footballers better. A great manager does not go out with the cheque book and sign 15 players and still not feel he's done enough.
Phil published an excellent piece just the other day on Gerrard's January transfer strategy; apparently he has asked for an almost obscene amount to buy three more players, and furthermore he's told the board that they will not guarantee anything except that the team will be "competitive."
If they're not after 15 signings, and if the manager has no faith in getting more from those 15 players then surely that's not good.
Surely questions need to be asked.
And here's a good one; how has Rodgers so vastly improved Forrest, McGregor, Christie and others so that they are almost like having new players? How can he be developing young Johnston into a top class footballer, with every faith that he'll make it? The Celtic conveyer belt continues to churn out quality. If we can add to it with a couple of astute signings then truly there'll be no catching us, not for years. I expect interesting developments in the next window.
But it's clear that with young Mikey signing a new deal that the manager has tremendous faith not only in the youth at the club but his ability to get the best out of them. Johnston has been hugely impressive when we've seen him play, and clearly the boss believes that the best is yet to come. The future of any club ultimately depends on its youth … and we just keep on turning out the players, and we have a manager who is willing to play them.
Congratulations to Mikey on his new deal, and every credit to the manager and his coaching staff for the way they've approached their own jobs.
It's because of them that guys like Mikey are ready for the next level.
When we say "In Brendan We Trust", this is exactly what we're talking about.
You can discuss this and and all the other stories by signing up at the Celtic Noise forum at the above link. This site is one of the three that has pushed for the forum and we urge all this blog's readers to join it. Show your support for real change in Scottish football, by adding your voice to the debate.