I don't have to tell people that one of the most insidious of all media tricks is the headline which distorts what's in an article. Nor do I have to tell them that our hacks are very prone to hearing only what they want to hear, and interpreting things in a way that suits their prejudices.
This is true on both counts with Olivier Ntcham this morning.
To read the headlines, you would think he had been on the brink of leaving in the summer after just one year at the club. It is simply not true. Read the first couple of paragraphs of the average article on it, and you'd think Brendan had to beg him to stay. That's not true either.
In fact, this boils down to nothing more than the player and the manager having a discussion over how he was feeling because his pal Moussa Dembele left. When you are a foreign player in a new country it helps to have friends of your own nationality, and Ntcham had Moussa and Edouard.
It stands to reason that he would be upset if one left.
"There was interest in him, but it was given short shrift," Brendan said. And that's true. Not for sale at any price is what suitors were told. "You are always a wee bit worried that when someone like Dembele leaves, Ntcham – who is close to him – might think about leaving as well. Moussa was someone I spoke to during the process of bringing Oli here because he was able to sell to him everything that was happening at Celtic. So when he lost his mate, there might have been an initial bit of flatness, which is natural."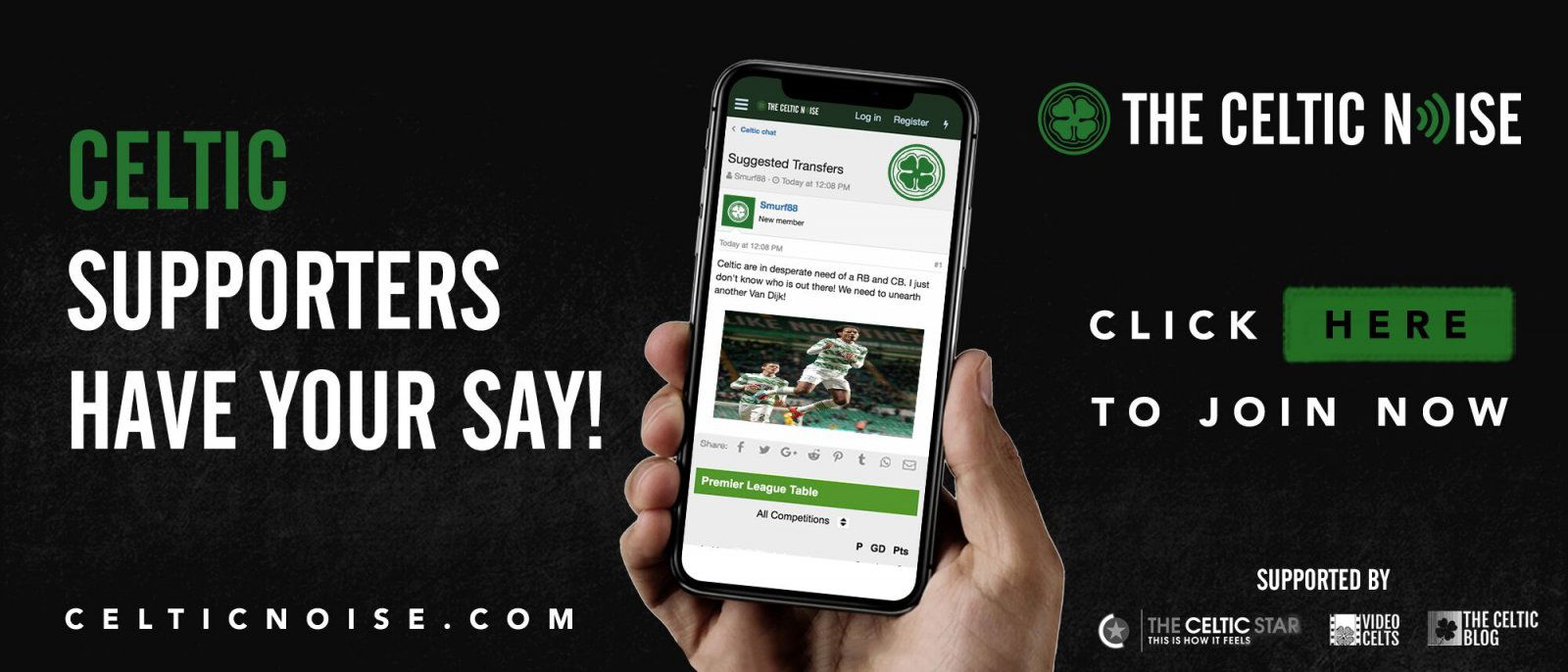 An initial bit of flatness.
Missing his big mate.
Perfectly normal reaction, and a million miles from a player banging on the manager's door screaming for a move.
And don't forget; Dembele's departure only happened on the very last day of the transfer window, and right at the very end of it to boot.
So the suggestion that it so upset Ntcham that he wanted to move there and then is patently false.
It is self-evident nonsense, partly springing from an idiotic Kris Boyd piece.
Ntcham had a heart-to-heart with Brendan on it as a younger player would with his manager. There was no more to it than that. All the noises Ntcham made during the summer were positive. The new contract that he signed had been part of Celtic's plan all along.
What did unsettle him slightly – and some of the other players – was Brendan's situation.
The moment that was resolved everything else started to click.
The media has been stewing over Ntcham's new deal since he signed it.
They've been waiting for some comment from the player or the manager so they could dredge this nonsense back up again, and one of the reasons they finally did it this weekend is that Olivier was back in the team yesterday and played very well.
His head is screwed on again and that worries them because he is a quality footballer capable of damaging any team.
You can discuss this and and all the other stories by signing up at the Celtic Noise forum at the above link. This site is one of the three that has pushed for the forum and we urge all this blog's readers to join it. Show your support for real change in Scottish football, by adding your voice to the debate.