Patrick Roberts told the media yesterday that he was committed to seeing out his current one year deal at Girona. This knocks on the head – or seems to – any possibility of Celtic taking him for a half a season in January with an option to buy.
This, I heard, was exactly what some people were mooting behind the scenes.
City does want him off the wage bill as Guardiola believes he has limited prospects at the club and he is out of contract in 2020. Letting him finish what's left of this campaign, on loan at Celtic Park, and giving the club a buy-out would have assured they got a reasonable sum next summer.
Next summer is still Celtic's "make up your mind" point though; indeed, that's the last throw of the dice for City if he's not to go elsewhere on freedom of contract.
We believe that we can secure his signature for around £6 million.
English clubs may be willing to offer more, but this is where Roberts' own wishes will dominate proceedings.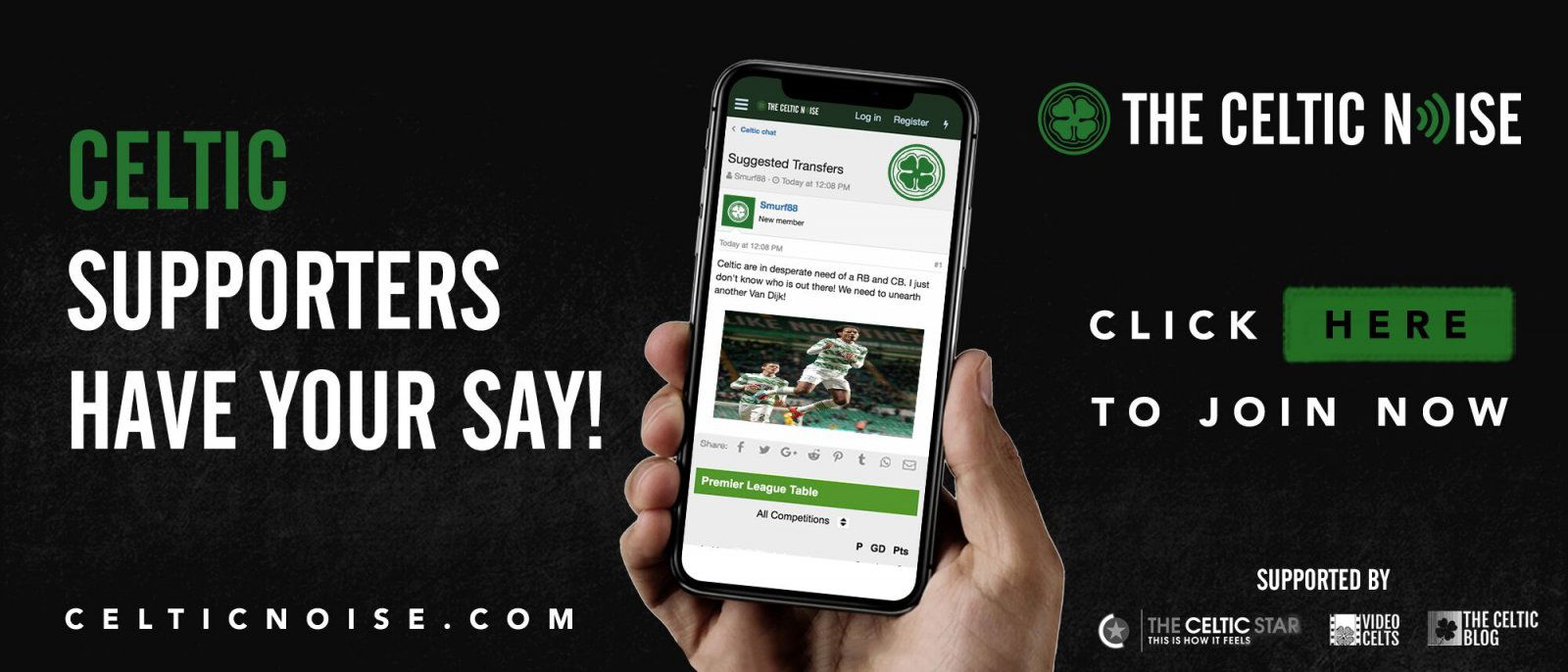 He does not fancy moving to a Leicester type club, not after being at the Etihad and Celtic Park.
Our club has prioritised certain signings in January, and especially because any player signed then would have plenty of time to "bed in" with the squad prior to the next Champions League qualifiers. But there is no rush with this one because Roberts' situation is different. He fits in already.
The players and the coaches know what he has to offer and he knows them.
His friendships in the club are not limited to Kieran Tierney.
I feel bad for Roberts. He knows his career is on the slide at the moment.
Due to his lack of game-time last season at Parkhead and the way this loan move has gone his value is falling and clubs have forgotten how good he can be. Teams in the EPL look at a footballer who has effectively been on the side-lines for two years. He doesn't deserve it.
If he comes home to Parkhead all that will be forgotten. He knows it and so do we. We appreciate what he can bring to the team. His signing would be a game-changer and virtually secure ten in a row. He is that rare type of player you can bet on, and big.
The number seven awaits. It may just be a question of when. January looks unlikely now. But summer could be very interesting indeed.
You can discuss this and and all the other stories by signing up at the Celtic Noise forum at the above link. This site is one of the three that has pushed for the forum and we urge all this blog's readers to join it. Show your support for real change in Scottish football, by adding your voice to the debate.