Brendan Rodgers has slapped down this morning's suggestion that Celtic players should not have performed a lap of honour in their own ground after winning against Gerrard's lame outfit earlier in the campaign. The Daily Record's article, based on a Police Scotland memo, has been widely criticised on social media all day long.
At today's press conference, the manager was asked about it directly.
He defended his players from the quite ludicrous allegation.
""I think it's unfair to put the responsibility of away supporters onto Celtic players," he said, getting right to the heart of the matter. "We show our appreciation and respect for the incredible support we get, our aim is never to provoke or antagonise any support. Especially (in that) game, I as much as anyone understand the delicate nature of that."
As usual, Brendan has handled things impeccably.
He has not only come out strongly in support of his players but he's dared the media and Police Scotland to accuse him of condoning any actions that might spark trouble. And he's turned the attention, and the focus, where it belongs; on the people whose behaviour was bang out of order that day.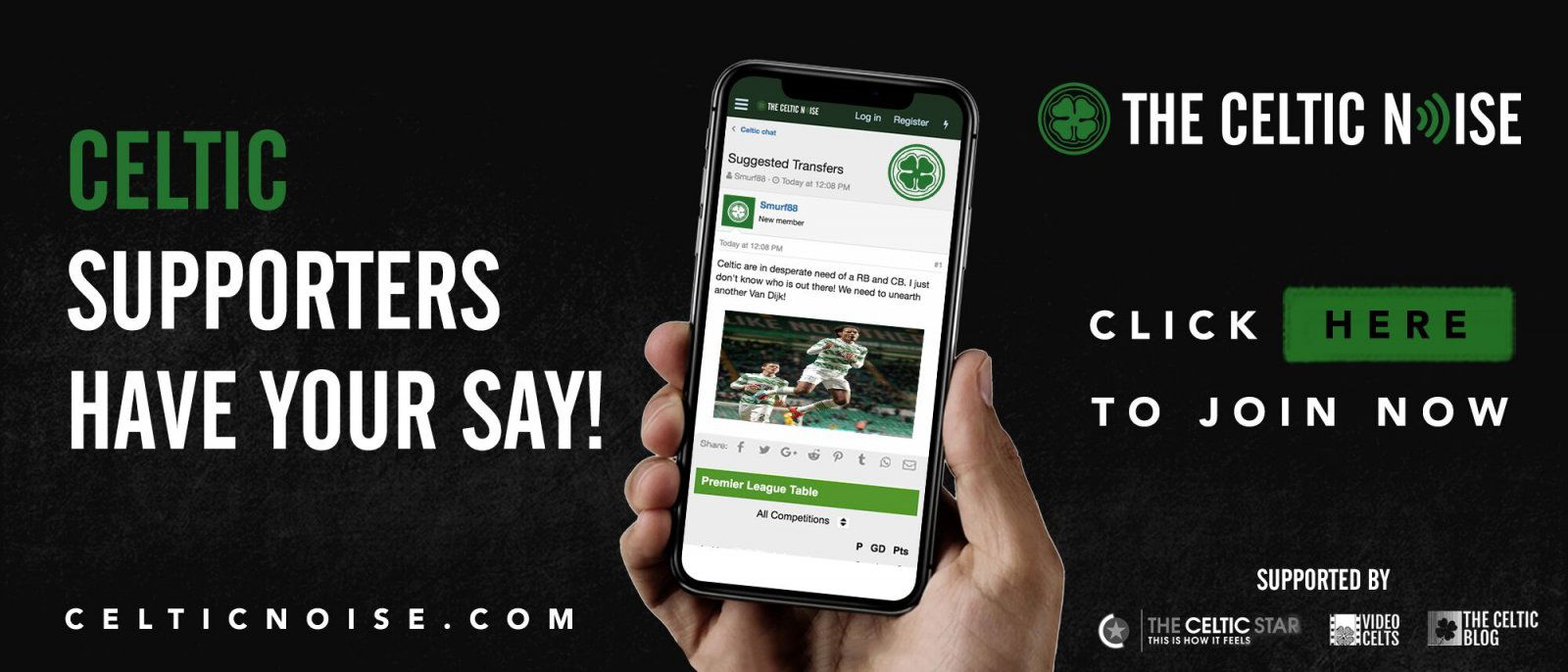 Sevco's supporters, who are incapable of behaving anywhere.
In terms of the larger point, and this ludicrous decision that laps of honour should be banned, a quite incredible suggestion from the un-named officer which, to me, reeks of profound hurt, Rodgers had even more to say. He spoke up for us.
"I think it's a little unfair on the Celtic support," he said about the idea of a ban. "When I first came in to Celtic, I said to the players that what was going to be absolutely critical for us is the connection between the players and the supporters. That synergy is vital if we're going to succeed. I made sure after each game – whether we win, lose or draw – we always acknowledge the supporters. They travel from far and wide, up and down Scotland, across from Ireland and from all over the world. It's something we have always done, is recognise that."
There are people who have been hollering all week long about how this ticket "fight" is taking the "fun" out of the game; I agree with Davie Provan for once. The whole atmosphere around these matches is vile, and if there were no away fans at any of them I would be a lot happier.
You can argue about that all day, every day, but no-one can argue that stopping teams from doing laps of honour would be a retrograde move.
I look forward to the media talking heads supporting the fans and the players on that one.
But whilst we're the only club doing them I won't hold my breath.
You can discuss this and and all the other stories by signing up at the Celtic Noise forum at the above link. This site is one of the three that has pushed for the forum and we urge all this blog's readers to join it. Show your support for real change in Scottish football, by adding your voice to the debate.