Sky Sports Scotland could not have done it better if they tried. They could not have managed to deliver a more gratuitous snub to almost every Scottish football if their marketing department had set out to fulfil that objective.
So bravo to them, because that took some doing.
To publicise their new deal to show Scottish Premier League matches – the whole league bear in mind – they sent out the following tweet, which barely needs to be explained to people. It is shockingly, mind-numbingly bad.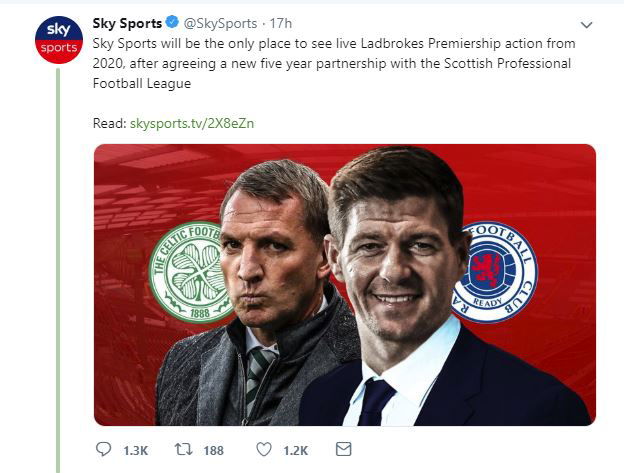 Apart from being a complete two fingered salute to fans of every club outside Glasgow's bubble, look at the snarling Rodgers in the background and the beaming Gerrard in the foreground. What's the message supposed to be here?
Last time I looked the guy with his face tripping him was the one who's team is sitting top of the league and in a cup final.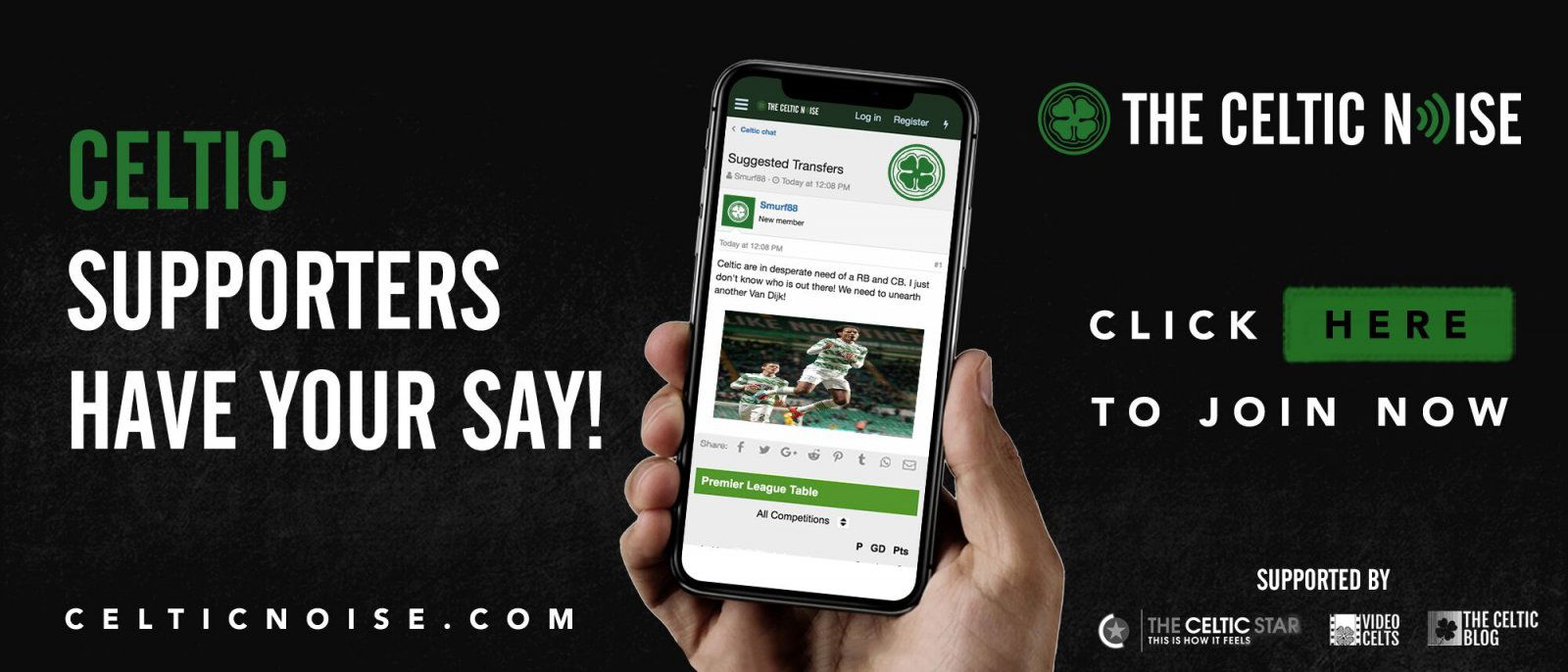 Sky are getting serious stick for this, of course, but they will simply ignore that because they figure they've already got their subscribers just where they want them. Spanish football, German football, French football, Italian football, European competitions … all have gone in the last few years and they still have the wherewithal to offer the EPL another bumper package; that suggests that people will moan but won't cancel.
We get the services we deserve, I suppose.
I don't know a single Scottish football fan who is happy about this. There may be a few in Sevconia who will enjoy that tweet and what they think is the "increased profile" of their club; that will last only as long as Gerrard does and that won't last long.
But this is a sub-standard product we're getting here, and this tweet demonstrates that perfectly clearly. It also demonstrates why it's a sub-standard product. It doesn't betray a lack of understanding about the game here as much as a simple lack of giving a damn.
They have never tried to view it except through that narrow prism.
For a while, at least, we're stuck with them … but there are ways of making your feelings about this clear. I suspect Sky is going to slide over the next few years. I suspect the fragmentation of the product is not something that's going to be good for them … it certainly can't go on like this.
You can discuss this and and all the other stories by signing up at the Celtic Noise forum at the above link. This site is one of the three that has pushed for the forum and we urge all this blog's readers to join it. Show your support for real change in Scottish football, by adding your voice to the debate.