I did not believe I would take the slightest pleasure in seeing swaggering Scotland players under this joker of a manager, but the surge of pride and the total satisfaction I got watching James, Callum and Ryan terrorise Albania and Israel cannot be denied.
They were superb in both games, but especially last night at Hampden.
You can see the partnerships are strong. You can see that they are playing at their absolute best right now. Winning games and turning it on in them does that. Their heads are up. Confidence is soaring through these guys and whilst McLeish has gained from that the ultimate beneficiaries are all at Celtic Park.
For once, the international break has produced nothing but good news. These players of ours are raring to go. They want to spend every second they can on the pitch, and what a month we have in front of us, filled with opportunities to show what they can do.
Forward players are all about confidence. These guys certainly have that. The media is praising them to the nines. The national coach cannot say enough about how excellent they are. The Tartan Army sung Forrest's name … something our own fans should do a bit more.
But watching the partnerships come together, and watching the way Forrest and Christie in particular enjoyed playing alongside one another is the most positive thing that has come out of an international week in years.
And if it makes us feel good – and we should be as bouncing as the players – then imagine for a second how watching that made our rivals feel. The Sevco fans were cock-a-hoop when McLeish got the job. I bet they never imagined that his tenure would turn into another showcase for the footballers at our club. But if he wanted to survive that's how it was always going to be, of course. What no-one expected was the class they've showed.
What no-one expected was that they would just get better and better.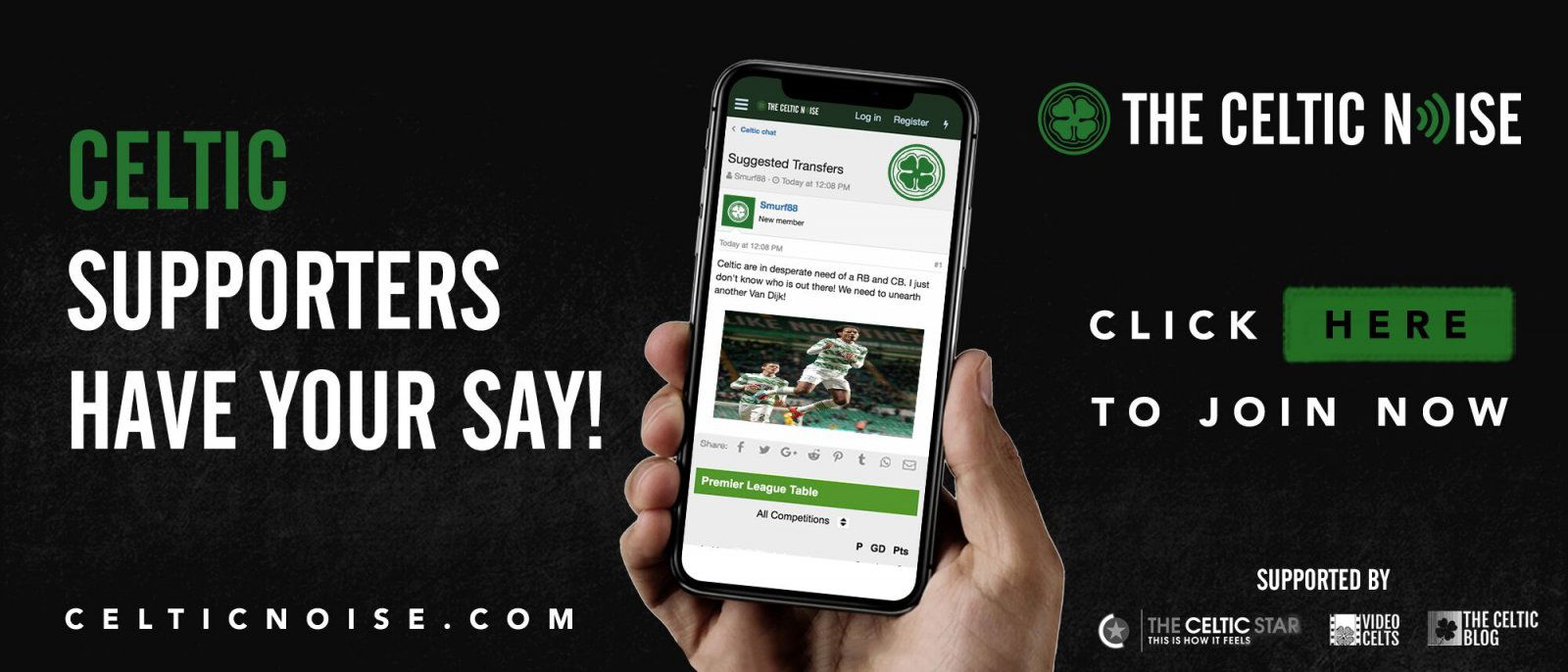 Remember, Forrest and Christie haven't played together much under Brendan Rodgers.
These guys needed to form a proper partnership. This international break has not just given them the chance to, but its let them do it without pressure, and look how much they've both enjoyed it. The way they played should be terrifying to every side who is going to come up against them, and of course they have guys like Sinclair, Rogic, Edouard and others around them at Parkhead, the kind of players who can pull teams apart in their own right.
We have superlative firepower at our disposal.
I've long said that Forrest's best position is as a striker; he's certainly scoring the goals at the moment, which leaves me less concerned about the possibility that we may wind up with no recognised strikers if there are injuries or suspensions at some point. As long as Forrest and Christie are fit I'll be confident.
International week usually fills me with frustration.
This one has filled me with confidence. Just watching Forrest and Christie combine for James' second goal last night was glorious. Their understanding was beautiful. They anticipated each other perfectly, and this says nothing of the continuing brilliance of Callum McGregor, now proving that he can play the holding role for club as well as country.
These guys will soon enough be destroying teams in the Hoops again.
I cannot wait for the weekend.
I cannot wait to see these guys rolling in our colours rather than Scotland colours.
The prospect must be scaring the living daylights out of everyone we're about to face.
You can discuss this and and all the other stories by signing up at the Celtic Noise forum at the above link. This site is one of the three that has pushed for the forum and we urge all this blog's readers to join it. Show your support for real change in Scottish football, by adding your voice to the debate.