I cannot, for the life of me remember the last time international football was so unwelcome among Scottish football fans.
Everywhere I've read on social media, fans forums, blogs – no-one seems to want it. The appetite for it is weaning and this topic is often discussed on the phone-ins.
Fans want more and more of the domestic game. The league is as close as it has been for years, at least in strictly points terms, giving fans of all sides fire in their bellies. There seems to be huge apathy towards international football, not just for Scotland but as a whole.
With Celtic gaining momentum in the SPFL, despite the 0-0 draw on Sunday, all international football does is break it up. Brendan Rodgers will be privately wishing we had a league game this weekend. Successful teams thrive on building a good run – even at amateur level.
I have to admit that I have very little interest in international football as a whole.
OK, I'll watch the big tournaments but the Nations League does not inspire me and to be honest I see international football as a hindrance to the domestic set-up.
Boca Juniors v River Plate seemed to generate more interest on the forums and blogs than Albania v Scotland. I tend to watch Scottish football – that includes teams from Scotland who are participating. After all I do pay two subscriptions to the two broadcasters.
But I can't get excited about these sort of games any longer.
Do I want to see Scotland qualify? Of course I do.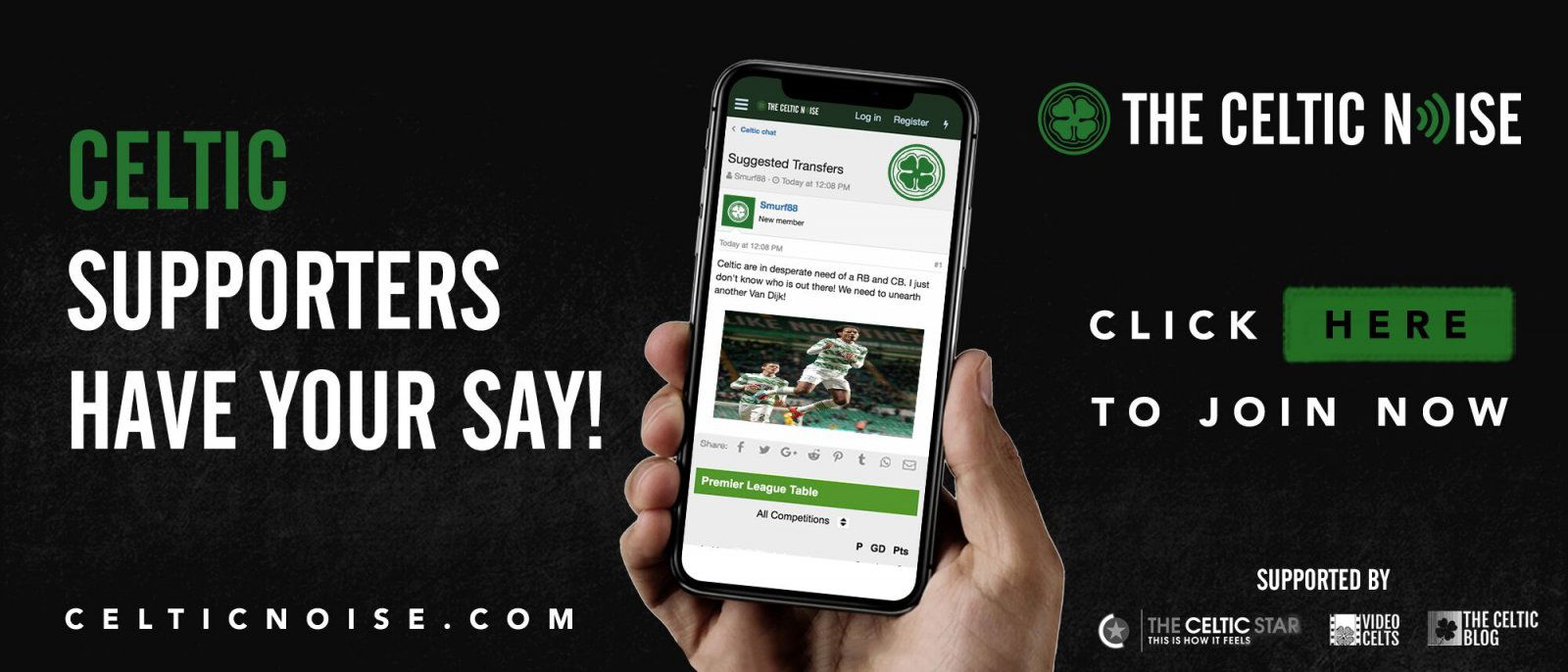 I'd love to see them get to a major tournament again. But teams like Celtic are left with the bare minimum when the International community comes a calling. What if Rogic was to get injured with Australia? And it might not even take something that dramatic; his form dipped after the World Cup. Kieran Tierney was afforded time out by Scotland of course. This is a kid who has played more in his young years than some experience pros will play in their entire careers.
The main crux of the matter is, it's an inconvenience to club football that most clubs could do without.
Celtic can ill-afford any of our players picking up injuries adding to a list that's a mile long already. We have eleven games spanning 35 days between 24th November and 29th December which includes a European game away from home and a possible do-or-die match v Salzburg at Celtic Park.
There's also the small matter of the BetFred Cup Final on 2nd December and I would not like to see the likes of James Forrest or Kieran Tierney sitting that out. To finish off the extremely busy schedule, we finish the year off with a visit to Ibrox. Let's make no bones about it – playing for your country should be an honour and I'm sure players are delighted to do so, but the cost could be high.
People will no doubt criticise me as being "unpatriotic" but I'm more than comfortable with that. I've never been a big patriot – I never went to a Scotland game until my early thirties through work.
My first and only love is Celtic. I'm not one for having an English team either. I have never managed to fathom this concept. I don't have a soft spot for any other side. Are there teams whom I like to watch? Of course – any football puritan would be in awe of how Manchester City plays. Do I watch out for ex-Celtic players? Yes – it gives you an added interest.
Am I being selfish by choosing club over country?
Yes, and here's why I don't mind the charge.
There's a lot of mulling over the cost of football to the ordinary fan in the advent of Premier Sports grabbing a slice of the Scottish Cup pie. I already pay over £500 for my Season Ticket and about £350 in TV subs. The reason I do is that I want to watch Celtic play. I want to see Celtic win trophies. I want the action and drama to unfold be it at Celtic Park or on the TV.
That's why I pay a premium.
International football isn't what I pay to see. I invest in my team as do others. I'd be utterly hypocritical if I were to say I'm happy to have a break.
Bring on the 24th of November.
Bring on the real football again.
Birthday Bhoy Gavin McCann is a Celtic fan and blogger from Glasgow. 
You can discuss this and and all the other stories by signing up at the Celtic Noise forum at the above link. This site is one of the three that has pushed for the forum and we urge all this blog's readers to join it. Show your support for real change in Scottish football, by adding your voice to the debate.