Everyone who reads this blog knows how I feel about Patrick Roberts. He's unquestionably a brilliant footballer, a next level player who is way too good to be sitting on the bench at Girona, where he is loan but never plays. His career has stalled; indeed, it's now in reverse. This is both a great shame for Roberts and an opportunity for us … if we want to take it.
He is nearly at the end of his Manchester City contract. Even if he were offered a new deal with them, he is unlikely to want to sign it. Patrick wanted to be a top player there, and find a way to their first team squad. He must have realised a long time ago that it wasn't going to happen. He hung onto the dream though, and why not? Who would give up on such a gold-plated ambition? Who would not fight for it all the way to the final line?
I understand why Roberts did. I wish he had succeeded, as player and a person. His love for our club is now a fact of life; he will go through the rest of it following us in his heart. It was an open question as to whether he would have devoted five more years of his career to us, when he had such big dreams. I don't think that question would haunt him now.
If we send out the call, I do believe that Patrick Roberts would come home.
The question now is this; would we want him? Because the issue is not quite as cut and dry as it would have been twelve months ago. Whilst you want as many good players as your club can get, there are two complications when it comes to signing Roberts; Ryan Christie and James Forrest. And those are bigger obstacles than they once were.
Forrest is having his finest ever spell with the club. He is scoring goals and he is creating things for others. He looks as good as he has since his breakthrough season. Brendan has turned him into a weapon that terrifies opposing defenses.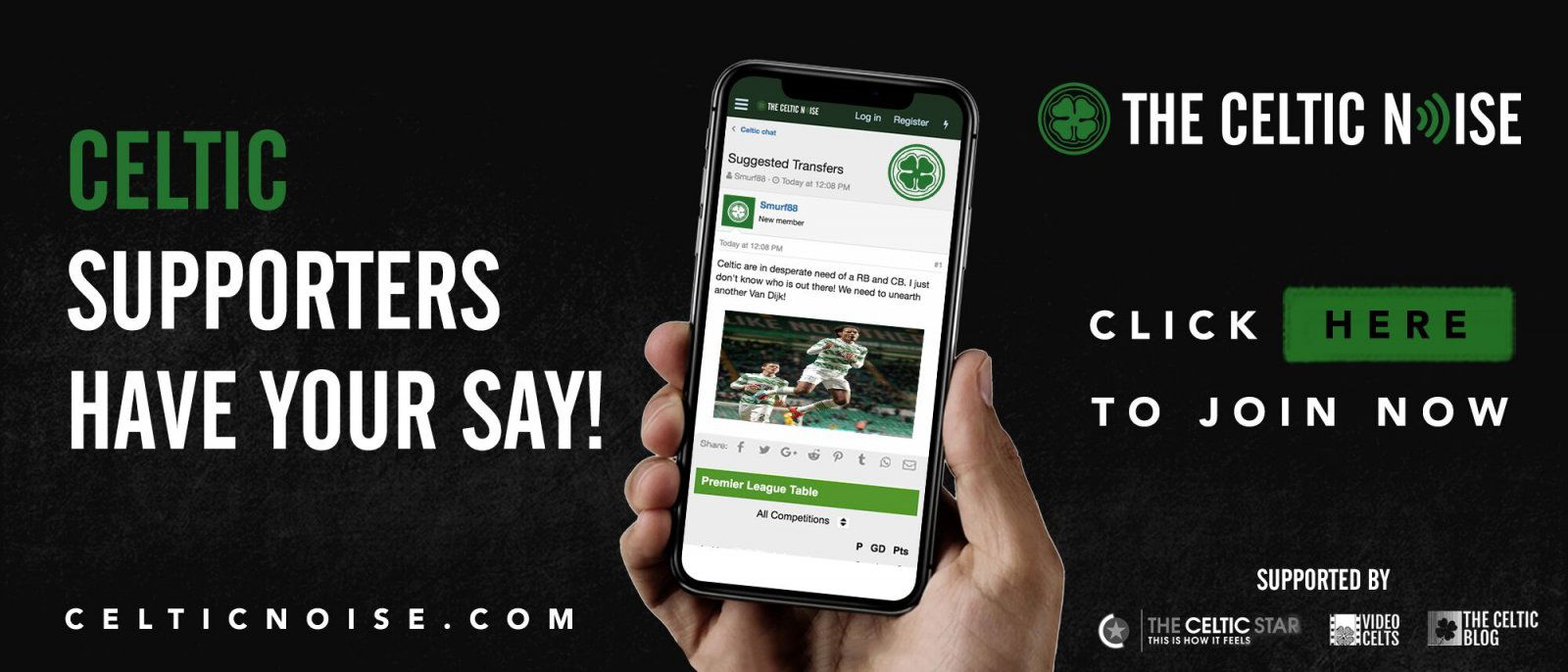 And Ryan Christie has seized his opportunity with both hands, and is on the brink of a new deal. He's a keeper, and we've not even seen the best of him yet. His new-found determination to play his part, and the quality he has shown, may well have made a decision on where Brendan decides to spend in January … and where he doesn't spend.
Roberts would not be guaranteed to get into our team; that is not something he would balk at, not at first at least, because he has the talent to unlock that door and he knows it.
But he'd know, too, that he is no longer the sort of player who would simply assume as place in the starting eleven the minute he is signed. Would we really spend money on a guy who would sit on the bench? How long before he got tired of that?
When the window opens, the chances are that Roberts will be available. He certainly will be in the summer, when Manchester City will have to make a decision on what they want to do with him. They will not give him a new deal, that much seems certain. Roberts will definitely be on the radar then, and Brendan, who likes him a lot, will need to call it.
This will require a final answer. The Patrick Roberts Dilemma needs to be resolved, one way or another, in the next eight months. He is too good to be rotting away in Spain, watching whilst others get game time. He would play at Celtic, and he knows it.
But he would not command an instant place far less an automatic one.
For all that, I am sure both parties see the attraction.
Never miss an article on The CelticBlog again … download Celtic News Now, the best aggregator of Celtic stories on the internet, by clicking here. You're supporting a great Celtic fan project and all of the various sites … and it's free.
You can discuss this and and all the other stories by signing up at the Celtic Noise forum at the above link. This site is one of the three that has pushed for the forum and we urge all this blog's readers to join it. Show your support for real change in Scottish football, by adding your voice to the debate.