Celtic is away in Rosenborg for our next Europa League match.
If the form book is followed, we'll win that one and Salzburg will beat Leipzig. That will send us into the final match – a home match – with a three point lead over Leipzig, leaving us needing a draw against the Austrians, at home, to guarantee that we go through.
And this is a good scenario for us. It's also the one many of us suspected we'd be facing when the group opened. It's the one that worried us.
Because, of course, there's a good chance that the fix might be in.
I know the mealy-mouthed execs at UEFA have guaranteed us that there is no common ownership between the Red Bull teams, but we know that's because a bunch of quasi-legal workarounds have been found to satisfy the regulators. We also know that it isn't enough.
If Leipzig gets a result against Salzburg they will be in pole position to go through in second place … and the worry is that both teams will work towards that goal.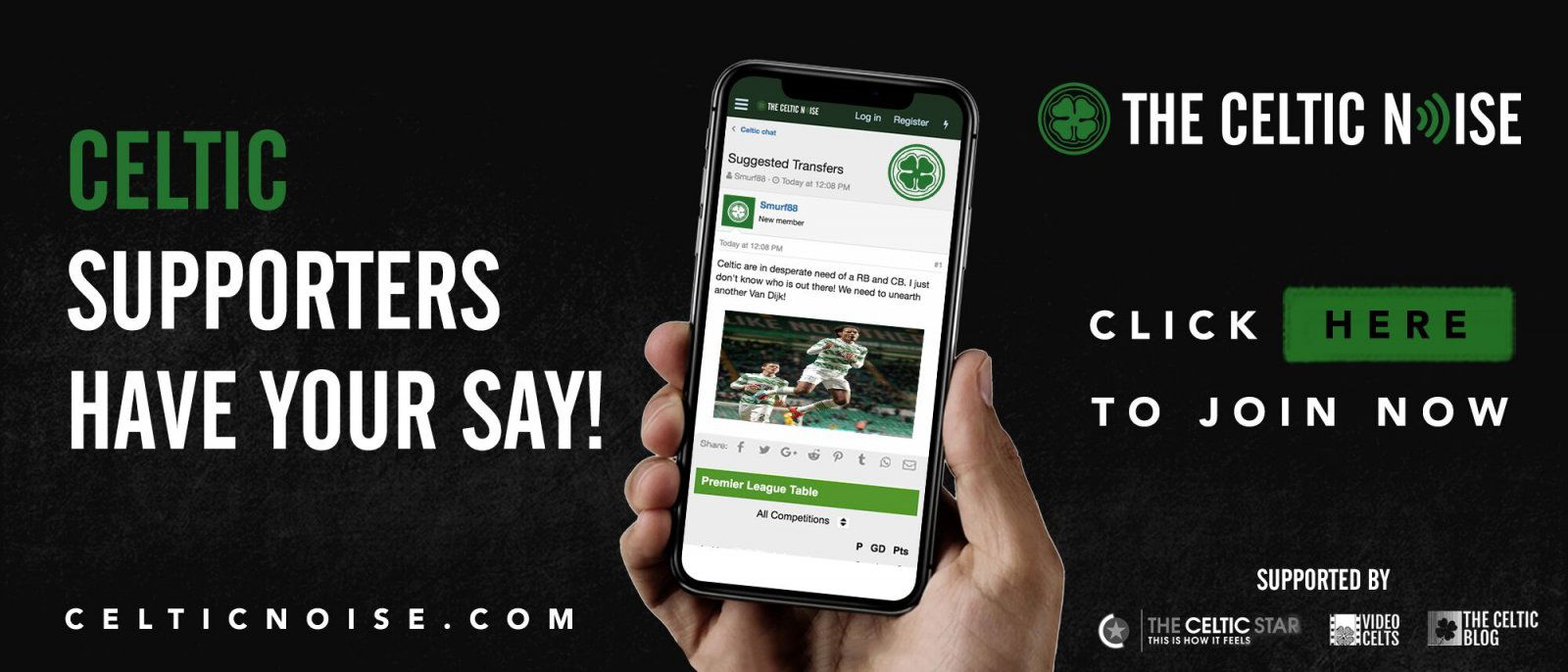 No matter how well we might do in Rosenborg, if Leipzig has taken three points in the Salzburg game they would be favourites. Because nobody can foresee the Norwegians stopping them in the final game. Salzburg look already to be through, and they don't even have to lose the game.
Draw and they've still qualified whilst giving Leipzig a fighting chance.
It's actually incredible to me that UEFA has allowed us to get into this position.
It shows how easily chased off they are, how easily their rules can be manipulated.
On paper, the Salzburg-Leipzig game should only have one winner; the Austrians already won in Germany and they are a truly formidable side, with a seriously good record, at home. It will be highly suspect – to say the least – if they don't show up for business intending to win that tie.
In a perfect world, we'd be going to Norway knowing that if we take care of business there that qualification – with either ten or twelve points – is in our own hands. This is not a perfect world. It's an increasingly corrupt one.
And so even as we watch that game our eyes should be on what's happening elsewhere and not just because it's important to us. It's important to football, to the integrity of the sport itself. That we're even here in the first place is a travesty only UEFA could have concocted.
The SFA would have been proud of them, coming up with a potential scandal like this.
Never miss an article on The CelticBlog again … download Celtic News Now, the best aggregator of Celtic stories on the internet, by clicking here. You're supporting a great Celtic fan project and all of the various sites … and it's free.
You can discuss this and and all the other stories by signing up at the Celtic Noise forum at the above link. This site is one of the three that has pushed for the forum and we urge all this blog's readers to join it. Show your support for real change in Scottish football, by adding your voice to the debate.