Today, reports in the media suggest that the so-called "super clubs" are in discussions about a European league which would change the face of the game. Due to kick off in 2012, this is about nothing other than money. They freely admit it.
And it's a bluff. It's never going to happen.
The intent behind it is to force UEFA and FIFA to change their own competitions into closed shops for those same teams. Because if it isn't done with the stamp of those governing bodies on it then it isn't going to get done at all. The clubs involved know it. Everyone in football knows it.
So it's time that bluff was called.
It comes late in the day. For years, UEFA has been fighting "the long defeat" against the pressure the richest clubs and their respective leagues have asserted. It is not unfair to say that they have caved at every turn. The over-representation of the so called "big four" nations – Italy, Germany, Spain and England, has turned the biggest competition in world football into a parody of its own name; the Champions League.
Ha!
When genuine champions have to battle through qualifiers and teams who finish fourth get automatic places in the Groups, that's a joke.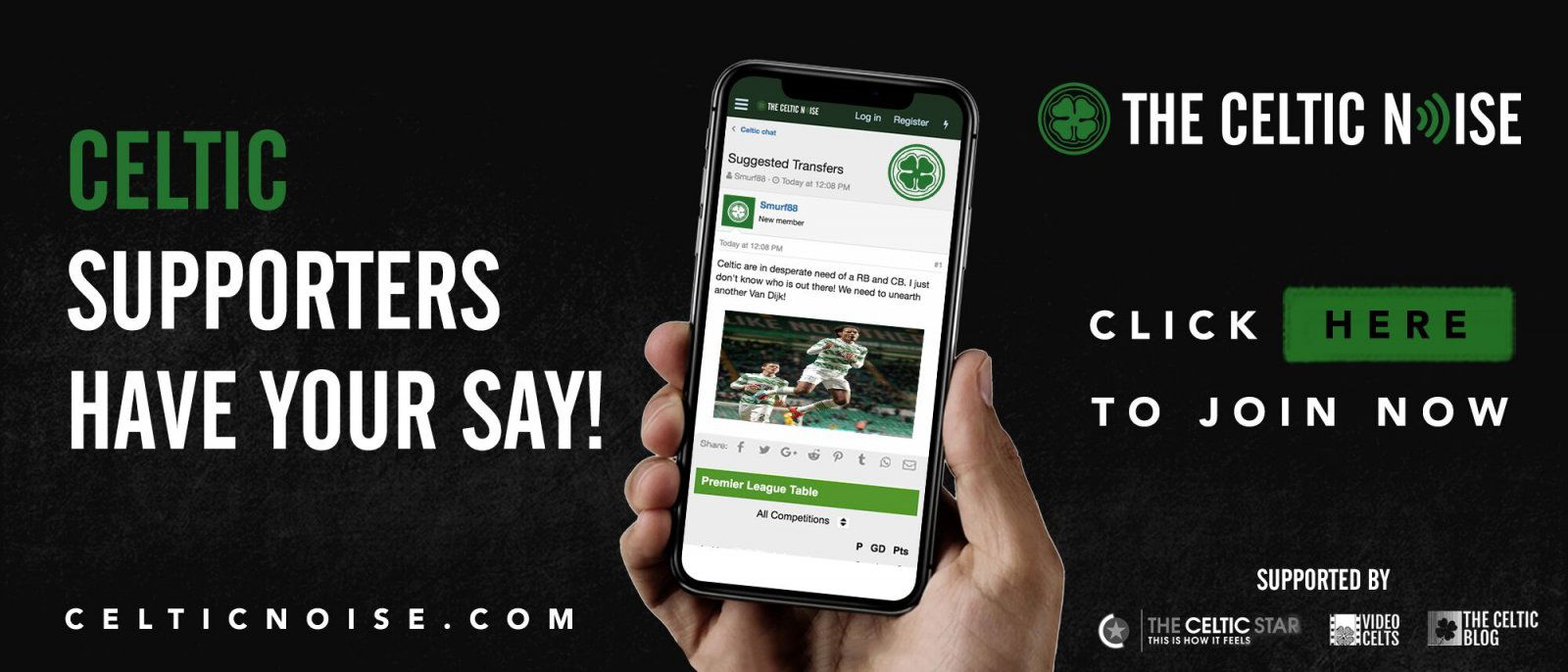 The latest "proposal" put to UEFA is that there should be more games; i.e. bigger Champions League Groups, of eight rather than four. Will this mean more teams going through – as it should? Nope. It will retain the same qualification system as right now … and so the big clubs will get bigger, the rich clubs will get richer, and to Hell with everyone else.
It's time the game stopped caving in to this nonsense.
I know Celtic has been involved in discussions about European football reform, but it's times like this when you wonder whether Peter Lawwell is really the great coalition builder he and others seem to think he is. The European Club Association, of which he's a board member, should be protecting the smaller nations; instead, it too has caved time and time again.
There will never be a European Super League separate from UEFA, because UEFA not only controls the European football transfer system, but it also has the support of governments and national bodies. It has an arm-lock on some of the biggest sponsorship deals.
It has relationships with the world's biggest media companies. It controls international football.
Because of all that, any "reform" has to go through them.
Any association that allowed its clubs to participate in a European Super League without the explicit support of the European governing body would very quickly find itself banned from European Championships, World Cups and have transfers and registrations embargoed.
It will not happen.
And it's time that UEFA told these greedy clubs that, and dared them to do their worst.
See how quickly these "global football giants" jump back into line.
Can I ask you folks to share this article on social media? Thanks.
You can discuss this and and all the other stories by signing up at the Celtic Noise forum at the above link. This site is one of the three that has pushed for the forum and we urge all this blog's readers to join it. Show your support for real change in Scottish football, by adding your voice to the debate.