Last night, that was wonderful.
The performance, the result, the fans, the lights, the manager's tactics, our whole approach to the game.
The atmosphere was incredible.
If we win in Rosenborg just imagine what it's going to be like on the last night of the Group if we need a point to go through.
Spine-tingling stuff. This is what Celtic Park was built for.
It was nights like last night that show our club at its very finest; modern Celtic, in all its glory. On a night like that, with the supporters fully behind the team, and the team doing the job on the park, there is nowhere else in football to be. It was a perfect blending of everything that makes us great.
At the centre of it all were three absolutely exceptional performances, although it feels wrong somehow to be singling anyone out for special praise when so many gave their all. The whole team was excellent; I just thought these three rose far and above everyone else on the pitch.
First was Kieran, one of the most exciting players in all of Europe.
Last night he showed exactly why. There is always talk of how he is an inferior player compared to Andy Robertson, but only because Robertson plays in the EPL; I have never fully understood the logic of that, but last night you saw that Kieran is every bit as good on the big stage.
His performance was flawless. His goal was brilliant. His all-round defensive play was absolutely top class.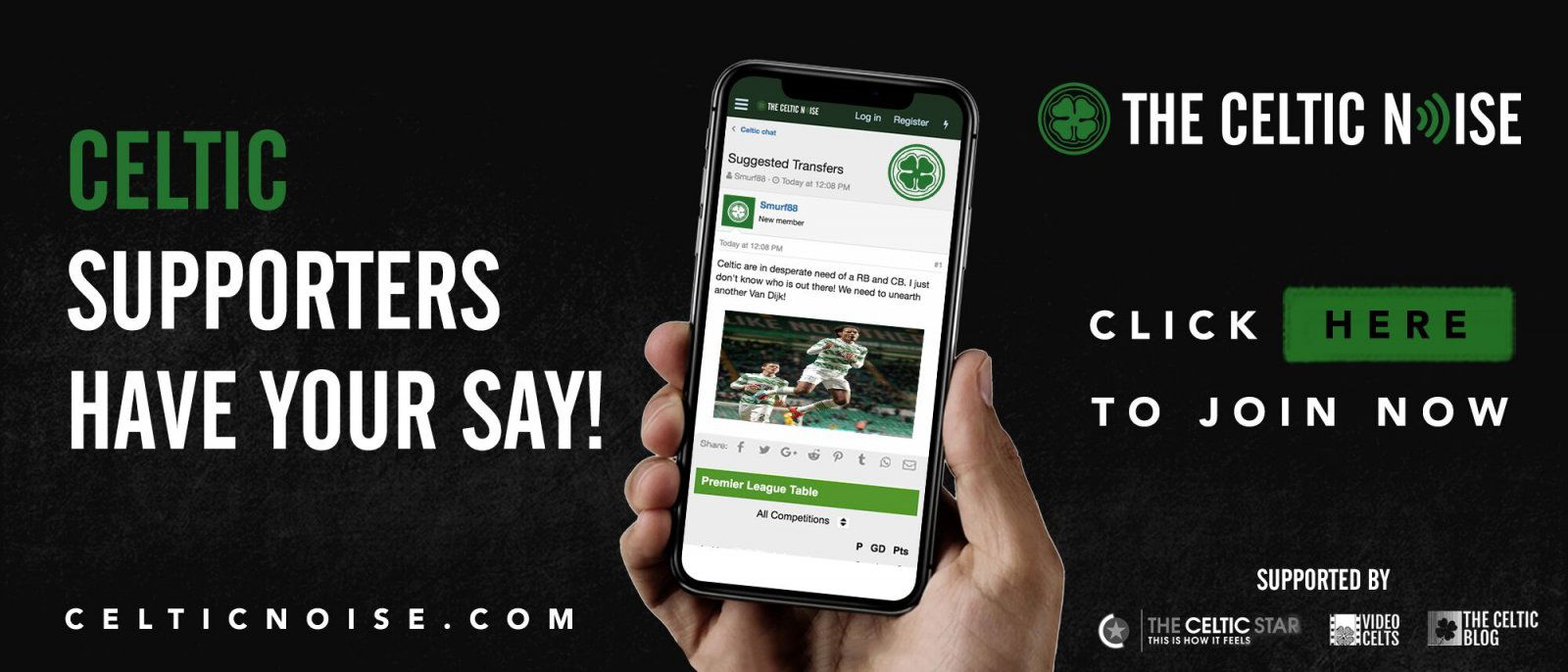 His drive and energy seem limitless. I don't know where he gets his stamina and his "can-do" attitude. All I know is that there were rumours in the summer that he was off and I am glad that's all they were, because we couldn't replace him with £30 million.
Nor could we easily replace Callum McGregor.
If there is a more improved player in Britain, tell me his name. If there is a more complete midfielder outside of the top EPL teams, tell me who it is. Because McGregor is the next guy we're going to get multi-million interest in. Thankfully he loves the club as much as Kieran does and we're in no imminent danger of having to fight to keep him around, but the stories are going to come because the scouts are.
He was mind-blowing last night.
He is the most adaptable player in the squad, capable of excellence in any number of positions. His native role is as an attacking midfielder through the middle, but we know he can play "in the hole", that he drift out wide, that he's deputised at left back and now we've seen how excellent he can be as a deep-lying player or defensive midfielder. I cannot think of another player in the UK who is as versatile but consistently outstanding.
Last night was one of his finest games, and it was against a top drawer side. There is no way that this kid isn't already being talked about as a star performer. We'll get away with it this season, but in the next campaign top managers will already know his name, and he will be marked and harried accordingly, not that it will do much good.
To me he already looks like a favourite for player of the year.
If he's going to win it though he's going to face a challenge from Odsonne Edouard, who more and more looks like what a record breaking signing should.
In fact, he looks more and more what a top class European level striker should.
The more I watch him the more I like.
He runs, he works hard, he holds the ball, he scores goals, he is good with his feet, he is quick … I think he's on the way to being the complete footballer.
We've got a bargain here.
On top of that, like his predecessor in the forward line Odsonne has proven himself a big game footballer.
He lives for these kind of matches. He finds the net consistently in the moments that matter, and it was no surprise to see him get on the end of the ball last night for the winner. He is a massive talent, and is only going to get better.
These three players proved themselves last night on a big stage with a lot at stake.
They handled the opposition, but they also handled the pressure. I'll be writing more about pressure later, but for now I just want to marvel at how fantastic these three were, and with honourable mentions going to Forrest (who was unplayable) and Christie (who not only showed great technical skill but more heart and determination than I've ever seen him play with).
Singling players out does seem unfair.
That was a team effort, and what an effort it was.
Today the whole Celtic Family is on a high, and no wonder.
That was as good as it gets.
Never miss an article on The CelticBlog again … download Celtic News Now, the best aggregator of Celtic stories on the internet, by clicking here. You're supporting a great Celtic fan project and all of the various sites … and it's free.
You can discuss this and and all the other stories by signing up at the Celtic Noise forum at the above link. This site is one of the three that has pushed for the forum and we urge all this blog's readers to join it. Show your support for real change in Scottish football, by adding your voice to the debate.