Kieran Tierney's withdrawal from the Scotland squad today was neither surprising nor something our fans should be concerned about.
To the best of my knowledge he has no serious injury concerns.
"Medical advice" is a nice cover-all for a multitude of sins.
Am I accusing him of being a liar? No.
Am I saying this is a Celtic conspiracy? No.
I'm saying, though, that our players will not run through walls for Alex McLeish.
I am sure there are genuine medical grounds for his pulling out. But I am equally sure that he could have played on through whatever they were. That neither he nor Celtic is prepared to have him do that is telling, and another hammer blow against McLeish's wavering authority.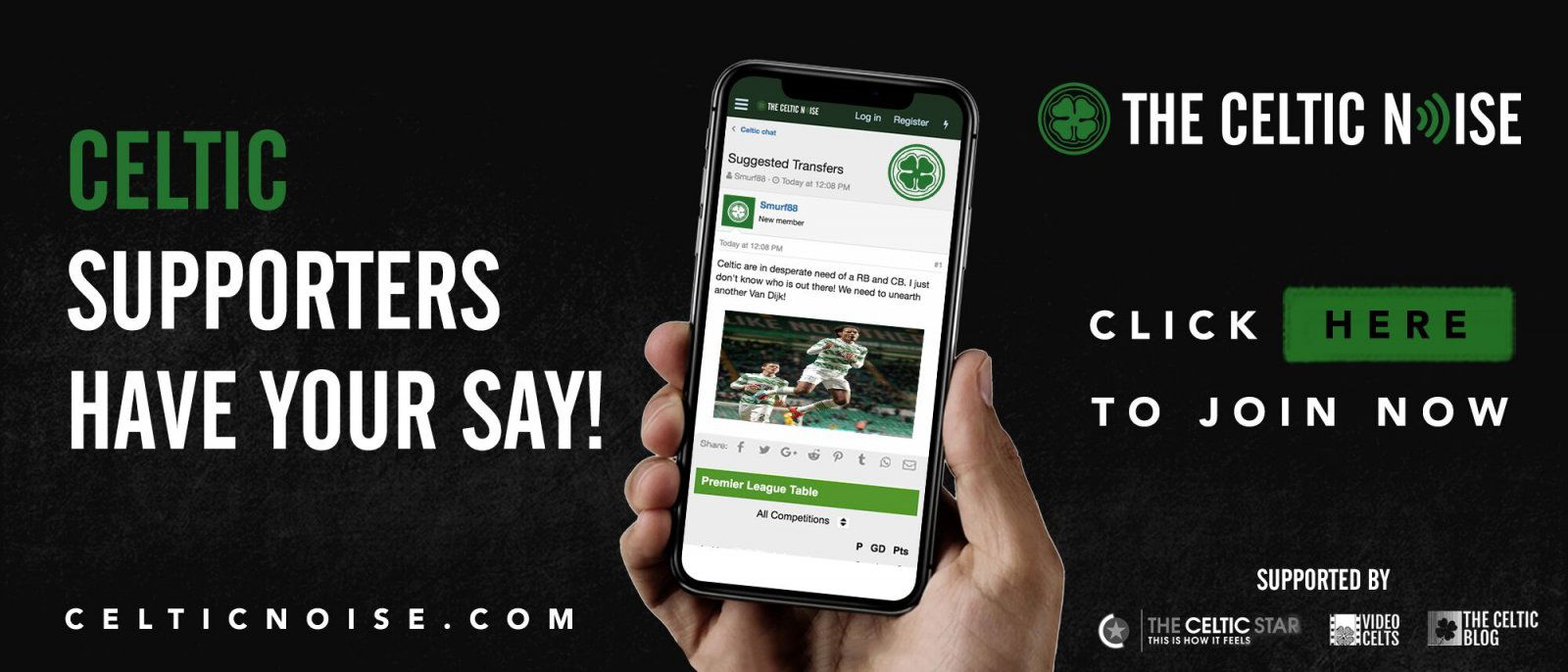 Tierney has been ill-used by this Scotland manager, as has his team-mate in the national side, Andy Robertson. Robertson, however, although being played out of position, has been played wide left. Tierney has been shoe-horned into the team as a centre back, which he's clearly not, and thus is an easy scapegoat if things go wrong.
He knows that. He also knows that there is, once again, an institutional bias against our players in the national setup. McLeish would rather not have Celtic players in his team; ironically, and dangerously for him, we're the best cards he's got to play. So he picks them, grudgingly, knowing they are all that stand between him and no job.
But his treatment of Leigh Griffiths inflicted serious harm on his relationship with our club. It has damaged his standing amongst our team, and with our coaching staff. It has made all of them suspicious of McLeish and privately scathing about his lack of man-management skills. His public evisceration of Leigh, and his coaches disclosing of what I am certain were private details about the player, have only strengthened the feeling against him.
I repeat what I've written previously; there is no Celtic player who is willing to put themselves in harm's way to save Alex McLeish's job. They do not trust him or respect him and they are not alone. Players at other clubs feel the same way.
This appointment has already spectacularly blown up in the SFA's face; I know they are aware of oceans of private discontent.
Eventually, they are going to have accept that this has been a colossal mistake and reverse it. McLeish is not going to last. Too many people have already made their decision about him, and whether you think that's fair or not is beside the point at this juncture.
This is the reality of where he finds himself. No progress can be made under this guy.
It's almost time for the association to face that, and cut its losses.
You can discuss this and and all the other stories by signing up at the Celtic Noise forum at the above link. This site is one of the three that has pushed for the forum and we urge all this blog's readers to join it. Show your support for real change in Scottish football, by adding your voice to the debate.