If we've been dominant in the last few weeks – and we have, and we know we have – then it's because the whole club is refocussed like never before. It's because everyone has remembered, at last, what we're up against and is pulling together. It's because Celtic is purposeful and united once more.
Today we re-assert that dominance, and send a message, in our biggest domestic match of the season thus far, against the league leaders at home.
Earlier in the week, my old man attended a night at Celtic Park which launched the new documentary about "the making of the double treble." In attendance were the club captain, the manager and the CEO. All smiling and happy and presenting a united front.
All took questions from the fans. Nobody at our club is hiding.
Because no-one has anything to hide.
When I write that I know Celtic is a happy place to work again I am not speculating; it's a fact. Whatever was said as Dermott's little sit down, it worked. Now Hearts come to town on the back of a defeat (to us in the cup last week) and a draw, looking fragile.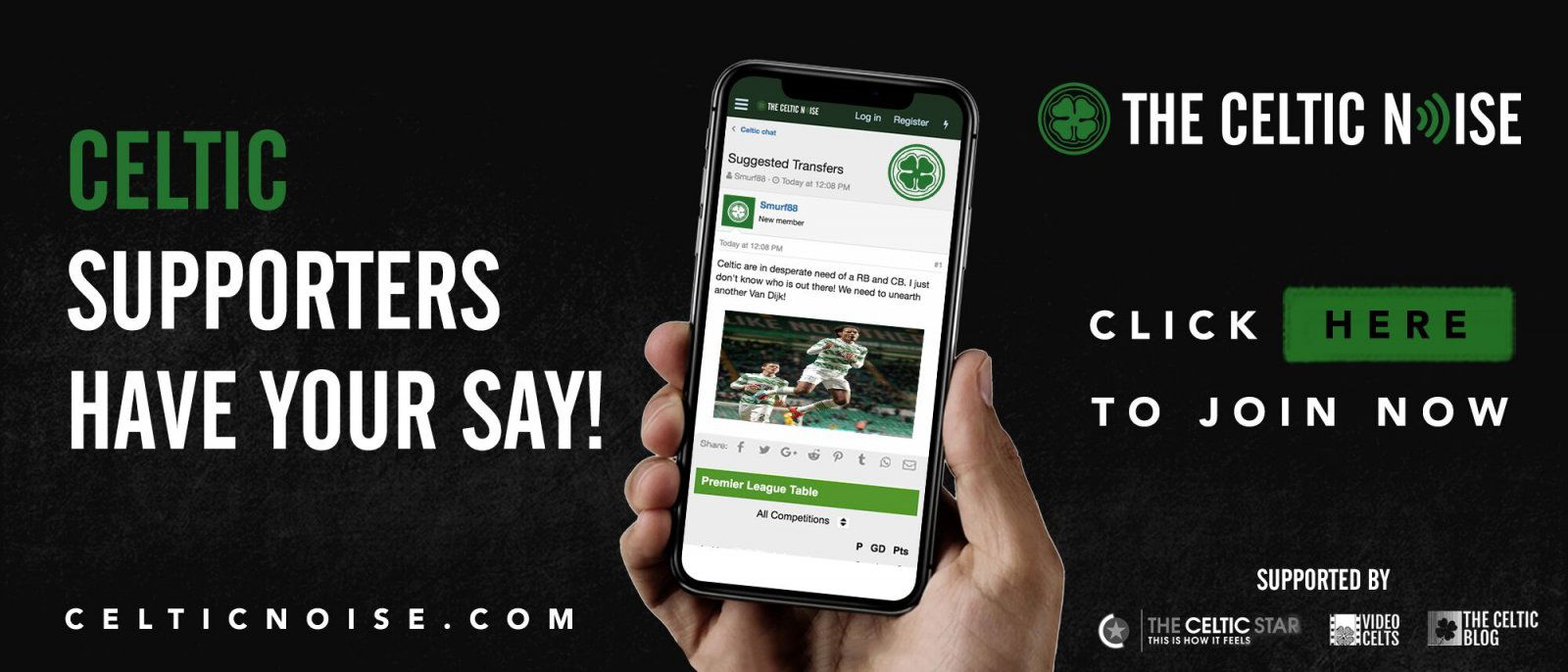 Levein's low-level comedic persona didn't save him at Murrayfield. It will not save him today.
A win does not take us back to the top of the league; it puts us within a point. But we will also, crucially, have a game in hand. I cannot think of a better way to start what will be a marathon month, full of tough games and big challenges. Some weeks back, when our form was stuttering, I wondered if we'd even be top coming out of November … someone said to me that if we were "still in contention" come January he'd have been pleased.
We can open this month in a far better place – psychologically and literally – than we'd have dared to dream. It shows what can happen when a club like ours puts together a strong run. We have turned around a major league points deficit in just four games … and reached a cup final in the same short burst. And we're just getting up a head of steam.
This is going to be an interesting week, in an interesting month.
But to get off to the perfect start, we need to show up for business today. The mood at the club is good again. Confidence surges through the team, and through the stands. It's as if everything is coming together at just the right time.
Blow them away today Celtic, put down a marker for the rest of this calendar year.
Do me a favour folks, if you liked this article please share it on social media. 
You can discuss this and and all the other stories by signing up at the Celtic Noise forum at the above link. This site is one of the three that has pushed for the forum and we urge all this blog's readers to join it. Show your support for real change in Scottish football, by adding your voice to the debate.