Over the last couple of days you might have noticed a story in the media about a player who "crossed the divide" to go from Celtic to Rangers.
I thought it had to be a piece of ancient history, and I was right but not in the way I thought. I knew there was nothing recent in the press … besides, to cross that particular divide you'd need to go from the land of the living to the land of the dead.
It would be a neat trick, for anyone.
The player is getting loads of ink, including from our old "friend" Chris Jack.
He is giving it big licks about how courageous a decision it was. The player is expressing his complete lack of regret. His name is Aidan McAdams and if you are thinking, "Who?" you are not alone. I had to look him up. I didn't even know what position he played.
He's a goalkeeper, as it happens. He signed for Sevco last summer … yes summer 2017. And no-one cared then. So why, all of a sudden, do people care now? He signed a three-year deal for the club when he "made the move". He has eighteen months of it left.
Has he improved?
Have his chances of playing first team football improved?
No, because he's fourth in the Ibrox pecking order.
Fourth. Behind McGregor, Foderingham and a guy called McCrorie.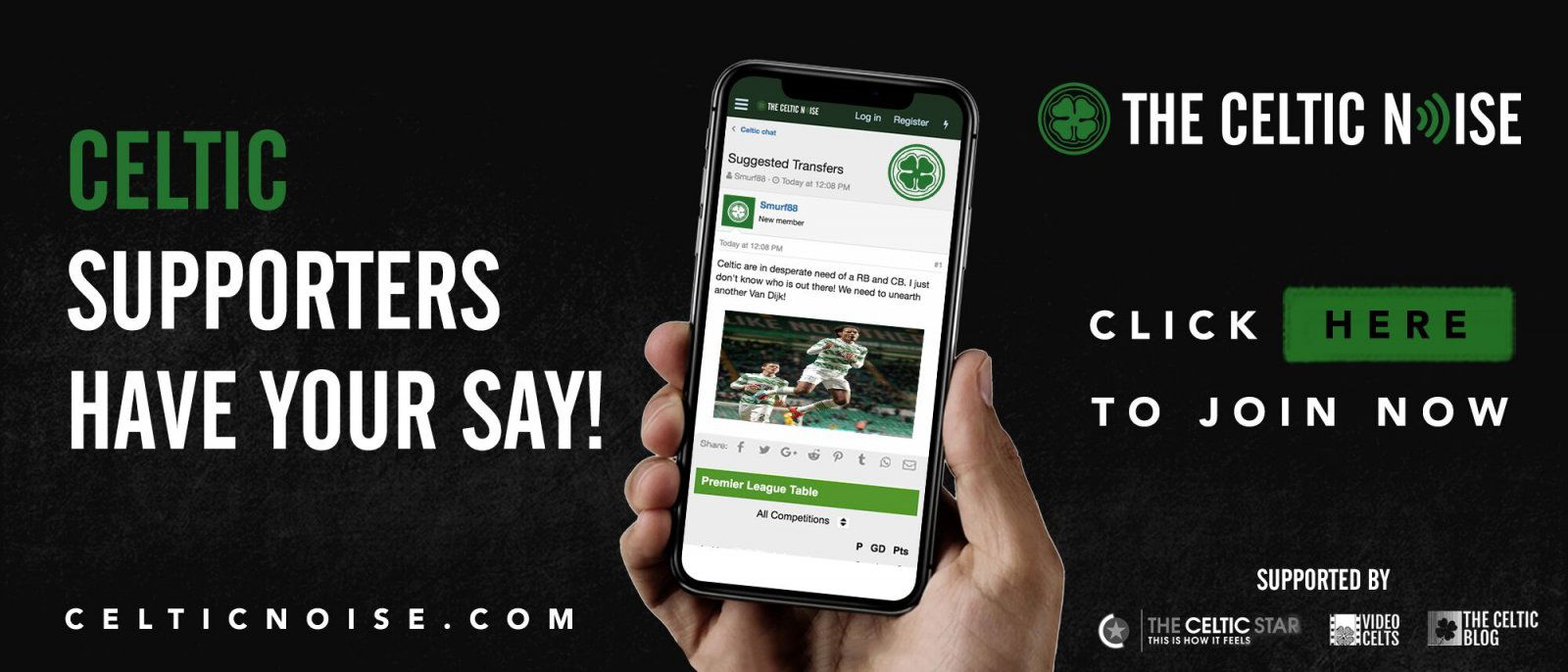 Here's the thing; in spite of what you might believe reading the current coverage about this kid, when they say he "made the move" that's exactly what they mean. He asked to leave because he knew he wasn't going to get a chance at Celtic.
Not good enough?
That none of us has ever heard of him should give you an idea of what he had to offer.
"It was a case of me not getting the chances that I felt I deserved," he said. "I was working hard day in day out over there and I just felt I wasn't getting any chances." That's what tends to happen when you aren't up to snuff. Hard work ain't enough.
And here's the punchline; we sold him to Sevco for £40,000.
Yes, that's correct.
We sold him to their club and got £40,000 from them for him.
I actually had to go digging for that info, because of course it's not in any of the current articles. We had two senior keepers at the club already when he left, and we've since signed another one. We've also got Connor Hazard and a bunch of other possibles.
So Aidan McAdams hardly left us desperate and without options.
How close is he to a Sevco breakthrough in the last 18 months of his deal? That can best be surmised by his asking to go out on loan so that he can play first team football. The other kid, McCrorie, is the one who got promoted to Gerrard's squad.
So the move has clearly worked out well, hasn't it?
This kid might well be a good player. He might well be The Next Big Thing, but I suspect there would already be some sign of that, and we're not seeing it. Still, the articles question whether Celtic has "made a mistake" and that's not even an issue here.
Young players haven't made it until they've made it and this kid is nowhere near making it, not yet.
You get the impression reading it that the article is more about presenting the idea that Sevco was able to entice a good young player away from Celtic than it is about anything the player might accomplish. That's the whole purpose behind the piece and the sudden re-ignition of interest in a story that is 18 months old, and which was a non-issue then.
Nice try, Jack and the others, but this one hasn't impressed anybody.
You can discuss this and and all the other stories by signing up at the Celtic Noise forum at the above link. This site is one of the three that has pushed for the forum and we urge all this blog's readers to join it. Show your support for real change in Scottish football, by adding your voice to the debate.