That was major. It was massive. We did what we had to do and how. McInnes has praised the "character" of his team, and so have the media. Well he might.
His tactics are strictly "loser" stuff, but of the vicious variety.
A brutal lunge should have seen McGinn sent off, but he survived. Cosgrave nudged and niggled everything in a Celtic shirt. They rough-housed us. They made no effort to play attacking football until the end. And Graeme Shinnie, who has bitched and bleated and moaned about our footballers indulged in an act of cheating so scandalous that it took your breath away. Aberdeen, again, got what they deserved which was nothing at all.
This site has banged on about this a few times now, but why are teams getting paid tribute for shutting up shop and making no effort to take more than a point from a game? "Aberdeen were determined, gritty …" said Willie Miller on Radio Scotland. Uh-uh.
And look how the result went. It went the same way every major, every important, game between these sides has gone. A few league wins with nothing at stake ought not to give McInnes an alibi for such a run of utter failure.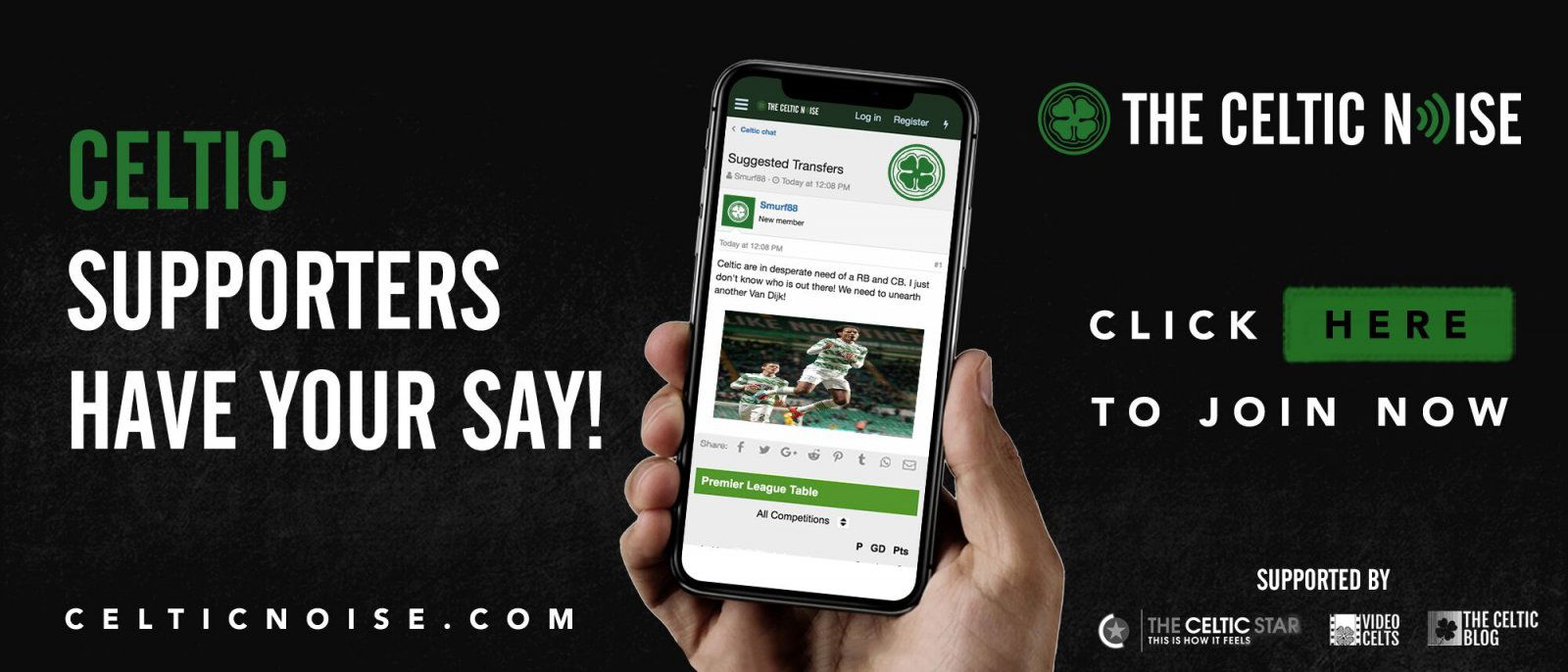 The 4-3 score-line would convince an outsider that this was a classic encounter.
We've scored four times today from open play.
They scored twice from the penalty spot, and once at the end when our defence had a momentary lapse in concentration; only one side wanted to win it, only one side tried to, and all the praise they are getting for running us close … well they can enjoy it if that's what they take pride in, but again it's got them nothing and anyone who thinks we just keep getting lucky in these matches is an absolute mug.
The performances today might not have been high-octane, until Odsonne came on, but there was enough to get the job done.
Sinclair was magnificent though, and Edouard himself made a superb game-changing cameo.
The second penalty decision is simply disgraceful. There is no other word for it. How the ref doesn't spot that is a dive … oh what am I talking about? How he didn't spot it? A blind man would have been shouting "Dive!" Brendan didn't hide his feelings after the game. Everyone knows what that was, and the next time Shinnie opens his gob to pass judgement on our players he should be reminded of that shameless act of cheating.
The SFA needs to review that and hammer him with a serious ban.
But think of the character we had to show today after conceding that deplorable penalty.
Think on how another side might have let their heads go down. We didn't do that today. We dug deep, and we fought, and before you knew it we had a two goal lead. That speaks volumes for the mentality of these players, and their natural tendancy to "find it" when it matters most. There were a few scares, mostly involving fitness – the injury to Benkovic was a hearts-in-the-mouths moment – but we got through it.
The firepower in this team was never in doubt.
Now the guns are oiled and we're headed for Ibrox and Gerrard's crisis club are in our sights.
More on them later, of course!
You can discuss this and and all the other stories by signing up at the Celtic Noise forum at the above link. This site is one of the three that has pushed for the forum and we urge all this blog's readers to join it. Show your support for real change in Scottish football, by adding your voice to the debate.