In midweek an absolutely inept display was salvaged by events elsewhere.
A late goal from Rosenborg prevented the inquest that should have taken place. Today at Easter Road there was nobody to bail out that team and a manager whose tactical decisions left the fans scratching their heads and the players apparently baffled.
That was inexcusable today. It stunk to high heaven.
Forget trying to find positives.
Not a single one exists. That display was disgraceful; no other word will suffice.
Anyone trying to blame it on a busy schedule can forget it.
Anyone pointing to injuries is kidding themselves on.
For all that we are capable of the kind of form that can turn team's lights out, we're also capable, entirely capable, of days like today where the players look like people who've just met. We were well beaten. We got what we deserved.
There are people at other clubs who labour under monumental delusions.
They believe they are better than they are, that they are "challengers" to our title. In point of fact, they are no better than the rest of the SPL clubs that surround us. Their best encouragement comes from us, from days like today, and over the last 18 months there have been too many.
We're back to where we were at the start of the campaign, dropping points with depressing regularity. Interspersing those failures with occasional days when we turn up and play magical football does not equate to title winning form, and we're very, very fortunate that the teams around seem just as determined to shoot themselves in the foot as we appear willing to do to ourselves.
The manager today set that team up in a baffling fashion, and his like-for-like substitutions were redolent of managers across the city who appear to lack the slightest idea how to change a game. On a day when the players basically take the afternoon off you just hope the manager can grab it by the scruff of the neck. He did no better than they did. His changes, executed when we were already 2-0 down, were appalling.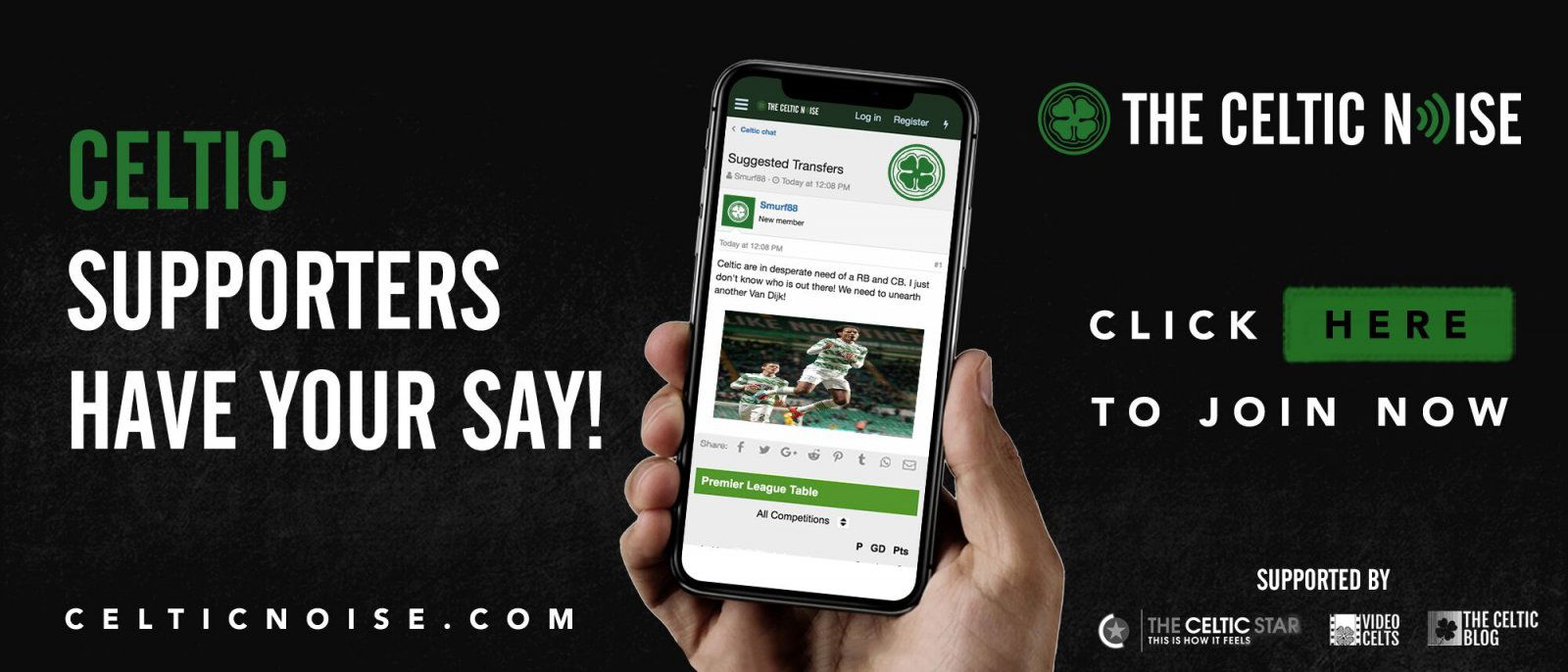 For far too long in the game we persevered with a failed strategy; with one up front, cross the ball into a packed penalty area. It never looked likely to produce anything but frustration.
The one player who was in the box – Odsonne Edouard – was so far off the pace today that it was frightening. We spent major millions on him. On days like today you have to wonder why. He is shockingly off-form, and as he's our only fit striker he's the player, above all else, who you cannot afford to be failing so consistently.
That he was subbed with 15 minutes to go, and us chasing two goals, for a winger from the youth academy, is his entire game summed up perfectly. I would rather we dropped him and played Forrest up front than persist with him on the strength of displays like that.
But he was not alone.
Too many players simply did not show up today.
McGregor was absolutely anonymous, a shadow of the footballer who has dominated the midfield in games here and in Europe for months. That may be down to the manager more than him; if he could work out where exactly it was that he was meant to be playing this afternoon it's more than I managed to do for the duration of the game.
That Scott Brown still divides the Celtic support, after the years of service he's given us, boils down entirely to days just like this one, when his crab-like movement and tendency to pass the ball backwards instead of getting it up the pitch, slows our pace to a crawl.
Morgan and Johnston actually looked interested when they came on, which is more than some of their team-mates did.
I'm not even going to bother listening to the manager.
I'm in no mood for excuses.
There are certain grounds – here and Rugby Park amongst them – where this tippy-tappy football produces dreck like this over and over again. We fall into the same traps, turn in the same uninspiring football, we give up the battle too easily.
Brendan Rodgers will have to do better, it's as simple as that.
Our away form this season has been ghastly, and it's going to cost us.
And whilst we're on the subject, our continuing failure to score from corner kicks is unforgivable after three seasons in charge. It's basic stuff, Football Coaching 101, and probably costs us points over the course of a league campaign.
Is it something he intends to sort out, or is he content just to let that one slide?
It's a weakness I see no signs of his ever addressing.
That was a shocking afternoon at the end of a week when the team basically didn't bother to show up. As I sit here, the prospect looms of a certain other club from Glasgow being back on top of the league tonight; I wholly expect that to be the result. They will kid themselves on that they are some kind of super-club, conveniently ignoring the evidence that's been accumulating for months. They will, again, be sneering and gloating and strutting their stuff.
They can do as they like; it is so true to form with them that they'll never learn, and so they'll never stop. My concern is with our own club, our own team, and our own terrible lack of consistency, which has done more to fuel the supremacist fantasies of other fans than anything their own club has done or is likely to do.
If we blow this, it'll be our own damned fault and on days like this one you can see it coming, you can imagine it, you would not be remotely surprised.
Shameful Celtic, absolutely shameful.
You can discuss this and and all the other stories by signing up at the Celtic Noise forum at the above link. This site is one of the three that has pushed for the forum and we urge all this blog's readers to join it. Show your support for real change in Scottish football, by adding your voice to the debate.