Derek McInnes is a bitter, bitter man.
The idea that he might give Celtic credit today was always a little fanciful, but tonight he's suggested that the ref changed the game and that Ryan Christie should have been red-carded with 20 minutes to go.
Arrant nonsense, and once again the serial failure cannot take any responsibility for his own mistakes.
I thought his team was dreadful in the semi-final against Sevco.
I thought they were dreadful again today.
They were unimaginative, awful to watch, showing no ambition to win the game whatsoever.
He said that Celtic "did not threaten" his team. After we scored the goal there was simply no need to.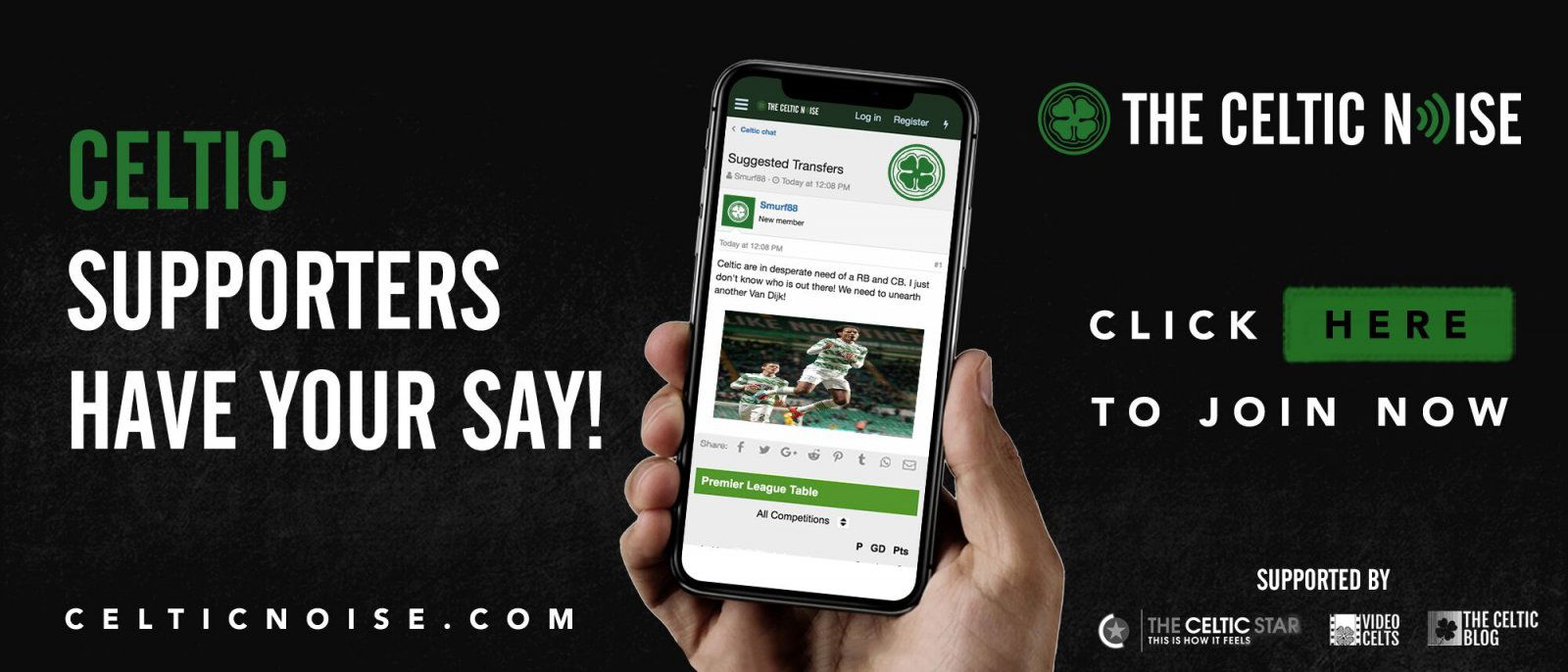 Yes we would have wanted the club to push forward for the second, but in truth I never thought, at any point, that we would need it. Because McInnes did not set his team up to win the trophy. He set them up to luck into it.
I've said this before and will say it again; the tactics that some of the teams use against us in the league will never work in cup competitions where they have to at least try and come at us. Whenever he has to boss a big match, McInnes bottles it. He sets up teams to contain.
I cannot remember ever seeing him set one up to have a real go.
Everything with this guy is a hard-luck story or a robbery, it's never because he makes mistakes. I have a similar criticism to level at Craig Levein later … these are typical SPL level managers, of no real talent. Bang average bosses who cannot perform under pressure.
I think we deserved a hell of a lot more credit for today than we're getting. The achievement of winning seven domestic trophies in a row is incredible. It is a monumental triumph for our club and a true credit to the manager and to our players.
They have fought for this.
I did not expect credit or praise for that from McInnes, and he did not surprise me.
His excuses ought not to convince his own fans, who are once again left disappointed by a dismal display which never, at any point, looked as if it would bring them success.
They deserve better.
Their club can do better.
You can discuss this and and all the other stories by signing up at the Celtic Noise forum at the above link. This site is one of the three that has pushed for the forum and we urge all this blog's readers to join it. Show your support for real change in Scottish football, by adding your voice to the debate.