The situation this afternoon is better than it was yesterday, but not by much. You cannot look at either the result or the performance last night and conclude other than that we let a golden opportunity get away from us.
I'll cover events elsewhere later, but as we all know the favour nobody expected was done for us. That we couldn't capitalise is frustrating beyond measure.
Saturday's clash with Killie is now a table-top battle. I very much doubt that anyone at Rugby Park is over-reacting to being at the summit, but actually they deserve enormous credit and an even greater amount of respect. Forget the naysayers who would try to talk down either the club or their manager. Saturday is a massive match against a tough opponent.
This is in part true because Brendan Rodgers has not beaten Steve Clarke yet; Saturday would be a very good time to start. In fact, I'd say he needs to because Kilmarnock's form has carried on from last season. They are presenting a real challenge to us.
One of the things I hate most about the plethora of clickbait sites which are available online at the moment is that so many of them focus on social media posts and try to paint a picture of "fan opinion" based on them. A number of those articles today slate individual players; it is ridiculous to be doing that when last night was a team failure.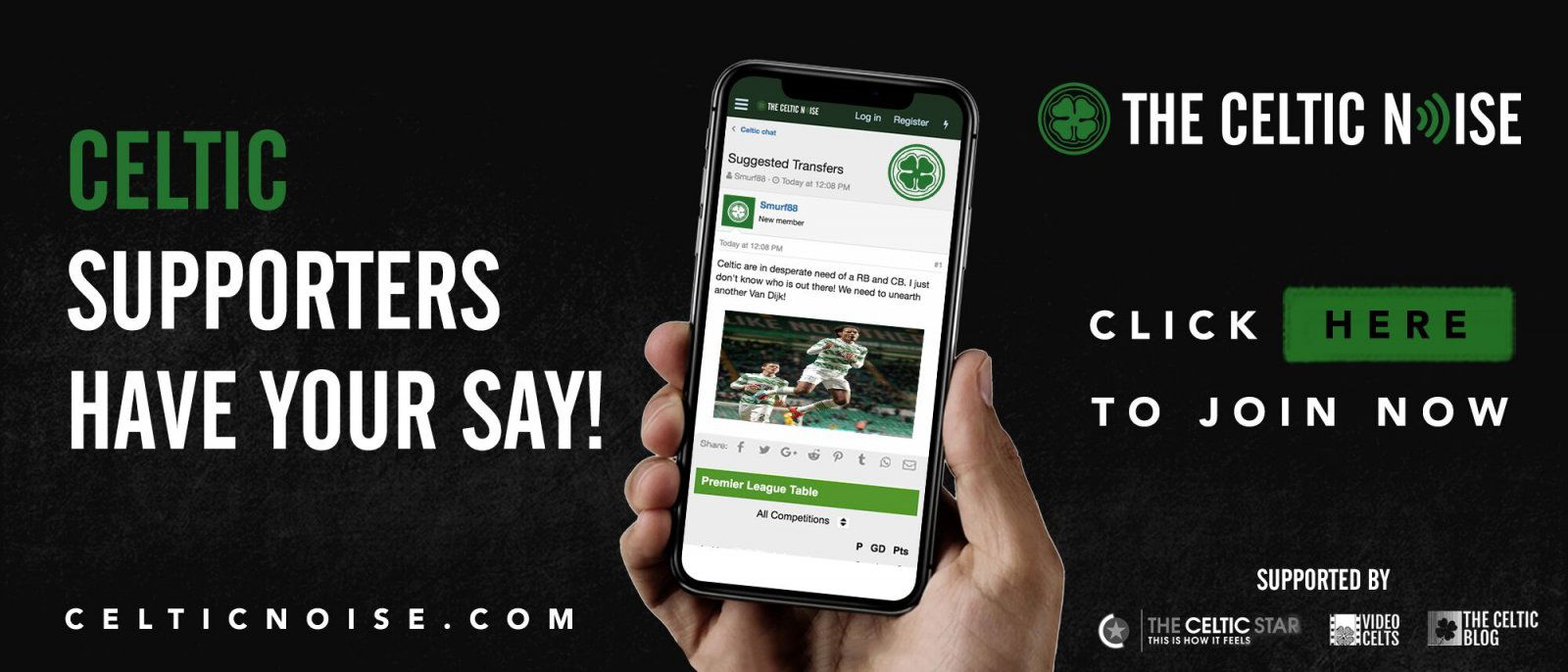 The search for scapegoats is normal after a bad result; it's also tiresome.
This was not the fault of Leigh for missing the penalty nor Scott for "slowing down the pace of the team." We were flying for a few weeks but slipped backwards after the result at Livingston. The whole team needs a shake again and reminded of what's at stake … and so taking it out on one player or a handful of players is grossly, spectacularly, unfair in every way.
Leigh Griffiths didn't cease to be a fantastic footballer because he missed a spot-kick. Scott Brown marshalled the midfield through an Invincible campaign and secured another treble last season. He is as good a footballer as there is in Scotland.
A handful of ingrates on Twitter aside, this team and this manager are still in a very strong position. Not a commanding one, but a strong one.
The three points last night would have gotten our December league run off to a good start, but we should not assume that this is necessarily a bad one.
The other teams have shown a fierce commitment to slashing away at each other and that's all to the good, and will matter over the course.
The truth is, we had many chances last night to put that game out of sight. When you don't finish the job you allow your opponents opportunities to punish you. I would have been more worried if we hadn't created those chances. We just need to start killing teams off again.
But I repeat; no one player was to blame for that result. It was an off-night for the whole team and with Kilmarnock in great form we will need to be at the very top of our game this coming weekend. Great teams need a handful of outstanding individuals … we have those in spades. We just need to play better as a unit. We've shown we're capable.
Last night was not a disaster. It was frustrating. Had Griffiths scored the penalty, or had Benkovic's goal been given there would be no issue to talk about, and maybe that's the problem because we were flat last night, as we were against Livingston last month.
Results like that cut through all the fog that might otherwise have surrounded the performance. Brendan did not sound happy at full time, indeed he suggested he'd have been precisely the same had we actually held out of the three points.
This is good to hear. We let the standards drop last night. That can't be allowed to become a habit again, as it was last season and earlier in he campaign.
Everyone – the whole team – need to pull their socks up and focus.
You can discuss this and and all the other stories by signing up at the Celtic Noise forum at the above link. This site is one of the three that has pushed for the forum and we urge all this blog's readers to join it. Show your support for real change in Scottish football, by adding your voice to the debate.