Samir Memiševic is a centre back who plays in the Dutch league.
He has two caps for Bosnia. He is 25 years old and has an impressive pedigree.
And over the weekend he claimed that Celtic have opened talks with his club.
His contract is up soon. Groningen have offered him a new deal, but with our club in the mix now he has a decision to make.
Is the story true? Well, for openers it's not coming from the media itself but from the player. Could he be trying to chisel more money out of his current club? Yes.
Could he be using Celtic's name to advertise his availability to English sides?
Absolutely, because our club has a great reputation for developing talent and if we're interested then there has to be something about him, right?
The idea has a certain logic to it.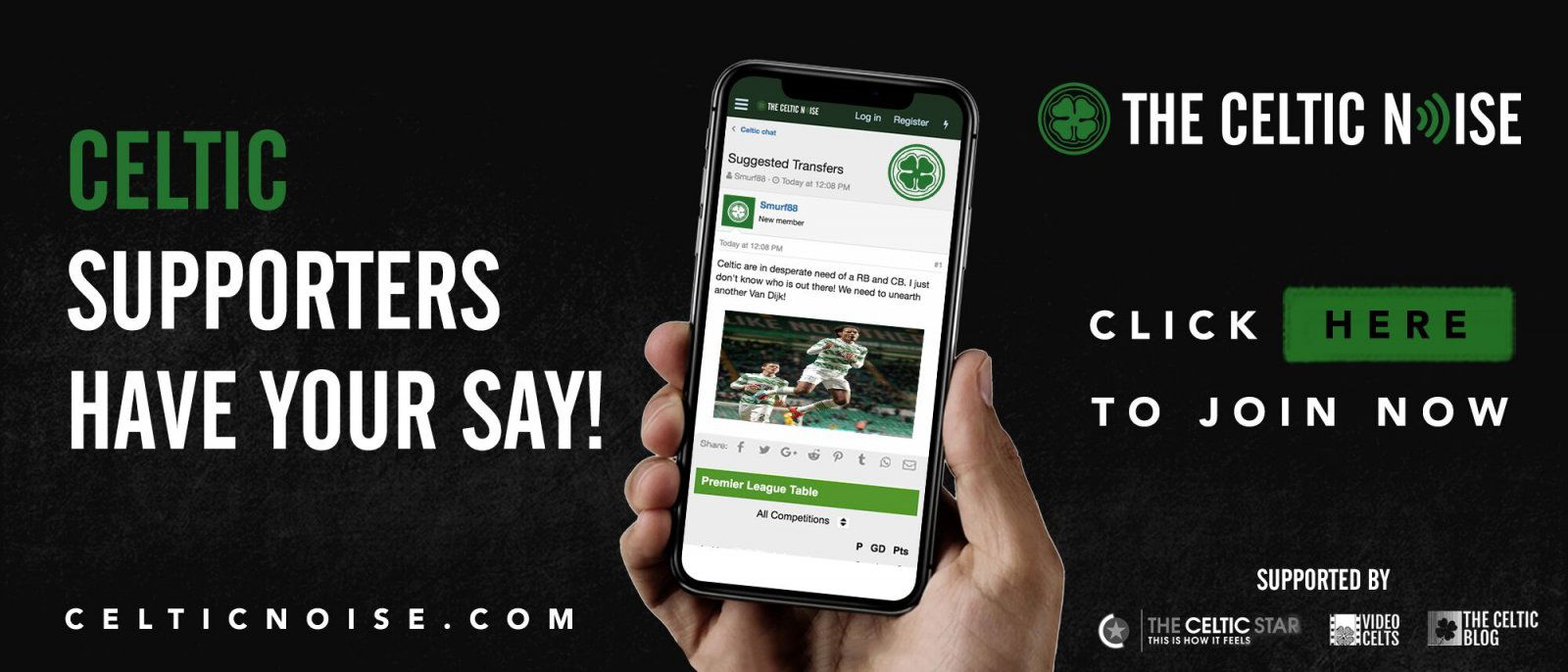 But it could well be that he's simply stating the facts. Dutch football has been a happy hunting ground for our club, and the scene of a number of "ones that got away" too. The Dutch league produces very good players, with high technical skill.
Brendan, as we know, likes defenders who can start attacks from the back.
Dutch football is a good place to find them, as with Van Dijk.
The player has been there for three years now, since moving from the Bosnian top flight. Before that he was in the Serbian league. He has proved that he can settle in new places. That's a box Celtic always insists is ticked, because otherwise you risk home sickness.
We clearly will be investing in a new central defensive partnership, and this one makes good sense in light of that. The player is not a household name, but how many of those we've purchased over the last few years were? You have to trust that our scouting team knows its business – it helps that we already know they do – and that the manager has this one sussed.
That's if it's true. And if this was just media speculation I'd take it with a pinch of salt. But the player himself is the one who leaked it and although, yes, there are other options here I don't think he plucked our name out of thin air. This feels real.
On top of that, Groningen are known in Holland as "the green and white army" and play in our colours … so he should feel right at home!
Is this our first January signing? As everyone knows Brendan has been a busy boy lately, and was definitely talking to someone last Monday as he confirmed that to the press before the cup final. Was he in Groningen or thereabouts?
I guess we'll find out in due course.
You can discuss this and and all the other stories by signing up at the Celtic Noise forum at the above link. This site is one of the three that has pushed for the forum and we urge all this blog's readers to join it. Show your support for real change in Scottish football, by adding your voice to the debate.